OVERVIEW OF EFFECTUATION
The startup phase of a new company is one of the most "uncertain" and unpredictable situations a business person can be in. It is chaotic, exciting, surprising, and the future is unknown. Expert entrepreneurs figure out ways to navigate these choppy waters - turning big surprises into the utterly mundane. It's pretty amazing.
Effectuation is a logic of thinking, discovered through scientific research, used by expert entrepreneurs to build successful ventures. In this workshop, Dr. Saras Sarasvathy will give an introduction to Effectuation that promises a method that you can follow as you tackle problems while you grow your business. Effectuation is widely acclaimed as a rigorous framework for understanding the creation and growth of new organizations and markets. The research program based on effectuation involves over a hundred scholars from around the world whose published and working papers can be found at www.effectuation.org.
DR. SARAS SARASVATHY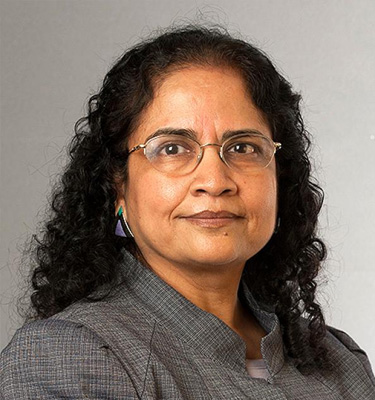 A leading scholar on the cognitive basis for high-performance entrepreneurship, Dr. Saras Sarasvathy has served on the editorial boards of top management journals and as Associate Editor of top entrepreneurship journals. Her scholarly work has won several awards, including the 2009 and 2015 Gerald E. Hills Best Paper Awards from the American Marketing Association and the Foundational Paper Award from the Academy of Management in 2017. Her book Effectuation: Elements of Entrepreneurial Expertise was nominated for the 2009 Terry Book Award by the Academy of Management.
Sarasvathy has also developed several cases and other instructional materials to teach effectuation. Her co-authored textbook, Effectual Entrepreneurship won the Gold Medal in the 2012 Axiom Business Book Awards. She serves on the board of Lending Tree as well as on advisory boards for academic institutions in Europe and Asia.
DATE & TIME
August 1st, 2018 | 1:00pm – 6:00pm
AGENDA
1:00 pm – 2:00 pm
Registration
2:00 pm – 3:30 pm
Interactive lecture
Intro to Effectuation: Lessons from Expert Entrepreneurs
3:30 pm – 4:00 pm
Break with a breakout assignment
4:00 pm – 6:00 pm
Report out from the breakout session, Q & A and open discussion
REGISTRATION
To register, please visit: https://goo.gl/forms/3sbZGCcQnI1bCEth1
Registration is limited to first 50 participants only.
APPLICATION DEADLINE
July 20th, 2018
PARTICIPATION FEE
INR 1500 per person (incl. GST)
CONTACT
Mr. Darshan Doshi
Director - Centre for Entrepreneurship and Innovation
This email address is being protected from spambots. You need JavaScript enabled to view it.