LegaLogic

LegaLogic is a full service law firm co-founded by professionals with extensive industry experience.
Started on July 1, 2013, our value system and ethical practices enable us to service our domestic and international clients seamlessly. With the team's background, LegaLogic brings an in-house counsel approach in the way it works with its clients. With personal attention to clients, focused execution and understanding of client's business, LegaLogic has carved out a niche for itself.
LegaLogic serves clients operating in diverse industries for all of its legal and compliance needs including contracting, IP and M&A, JV and Fund raising. With client service, problem solving, proactive approach and long term relationship as a focal point, LegaLogic has grown rapidly in a short period of time.
About LegaLogic:
LegaLogic Consulting is a full service law firm with offices in Pune and Mumbai(www.legalogic.co.in). Set up more than 5 years back, we are a team of 40+ lawyers. Most of the team has corporate background and come with a dual qualification of company secretary apart from being lawyers.
---
Pune Open Coffee Club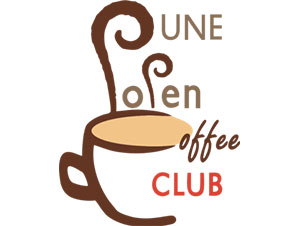 Pune Open Coffee Club (POCC) is a Startup-centric open community of entrepreneurs. The members usually meet on the one of the Saturdays of every month. They work as a self-service platform. In all our activities online & offline they value - Initiators, Leaders, Sponsors and Volunteers above all. They are now 25,000 member strong community with 70% of the members from Pune and the rest from other parts of India and the world.
---
Baheti & Somani LLP

Baheti & Somani LLP is a full-service CA firm founded in 2003 with offices at Pune and Mumbai. We serve domestic and international mid-sized businesses and emerging startups. The firm's clients comprise of business across a broad range of industries, including technology, manufacturing, life sciences, automotive, non-profits, infrastructure, real estate and construction, as well as HNIs.
B&S delivers the resources, expertise, and global capability of a large CA firm together with the responsiveness and accessibility of a local partner. We are experts in Direct & Indirect Tax consulting, Audit and Assurance, Startup/ Transaction Advisory, and Corporate and Other Laws.
---
YourStory

---
TiE Pune