Advisors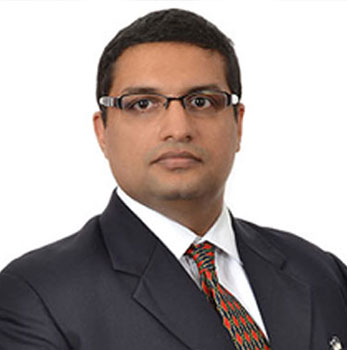 Kuntal Shah
Mr. Kuntal Shah is a partner at the Oaklane Capital Management LLP and has an opportunistic inclination towards value-oriented and risk-controlled approach to investments. He has been an extremely successful investor over the past 2 decades and his investing success has come from exploiting the inefficiencies inherent in the markets. In the past he has added value through strategic inputs, networking and competitive intelligence, and board level decision making for the investee companies. He was part of a three member principal team supported by 20 professionals looking after a portfolio of $600 mn across various asset classes for a family office.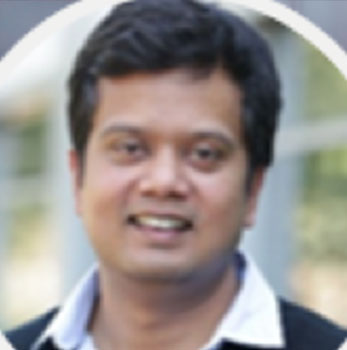 Amey Mashelkar
Amey Mashelkar is the Head of JioGenNext, Reliance's startup accelerator programme. JioGenNext advises and mentors startups to launch their startup in the Jio and Reliance Retail ecosystem and scale-up rapidly. Over past 3 years, Amey has led JioGenNext in advising over 100 startups in India, which have collectively raised $250 million till date.
Amey's 18 years of experience as an entrepreneur, angel investor and business executive at companies like Microsoft, Reliance Industries and Dishnet, has led him to advise leading technology companies in accelerating their business-model fit. Amey is an Executive MBA from Asian Institute of Management, Philippines.
Social Media:
Linkedin: https://www.linkedin.com/in/amey-mashelkar-20239a4/
Twitter: https://www.twitter.com/ameyzin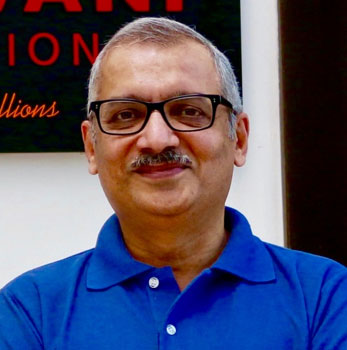 Sashi Chimala
Sashi is a serial entrepreneur and co-founded Covansys, Indigo Technologies, PayPod and Qwiky's Coffee among several others. As an angel investor and mentor, Sashi has advised and mentored hundreds of startups in the Silicon Valley and in India. Over the past 34 years, Sashi has served in a variety of management roles in companies across U.S. and India.
As an entrepreneur, Sashi has been featured in several national and international publications as well as on CNBC and BBC. He also delivers guest lectures at Monterey Institute of International Studies to international students aspiring to be entrepreneurs. He is a post-graduate from N.I.T.I.E in Industrial Engineering and a B. Tech graduate from J.N. University in Andhra Pradesh.
Social Media
LinkedIn: https://www.linkedin.com/in/chimala/
Twitter: https://www.twitter.com/chimala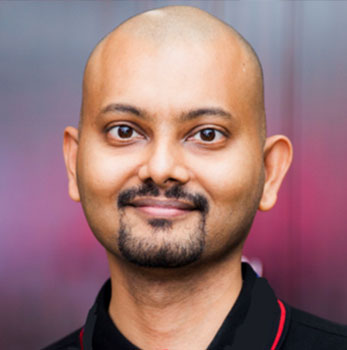 Prasanna Krishnamoorthy
Prasanna is co-founder, Upekkha Accelerator. He has coached more than a hundred entrepreneurs during his stints at the Microsoft Accelerator and iKen. While working with these entrepreneurs, Prasanna has created frameworks for early-stage founders to reach product-market-fit more repeatably. He has written extensively about these frameworks and spoken at multiple startup events.
Prasanna was part of two B2B startups between 2005-2012, worked at Amazon, Microsoft, and Tejas Networks. He has an MS in Telecom at UT Dallas and a BE in ECE from CEG, Chennai.
Social Media:
LinkedIn: https://www.linkedin.com/in/prasannainindia/
Twitter: https://twitter.com/prasanna_says
Facebook: https://www.facebook.com/prasannak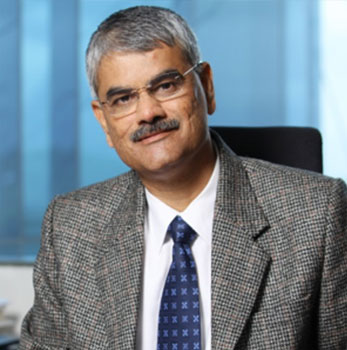 Suhas Kadlaskar
Vice President Corporate Affairs & Human Resources
Mercedes-Benz India Private Limited
Suhas Kadlaskar holds a Bachelor's degree with Physics as his principal subject from Fergusson College, Pune. He then went on to qualify as a Chartered Accountant from the Institute of Chartered Accountants of India.
Suhas began his professional stint in the auto industry with Tata Motors where he spent a decade in Indirect Taxation.
In 1995, he joined Mercedes-Benz India, as one of the founder members of the organization's management team. In a short span of 3 years, Suhas was inducted as a Member of the Board of Management. During his professional stint, he ably took responsibility for a varied range of portfolios ranging from Finance & Accounting including Treasury and Taxation to Legal and Company Secretarial matters, Government relations, External Affairs and Public Policy to Press and Media relations and finally to Human Resources including CSR projects.
Since 2009, Suhas has been responsible for the Human Resources function at Mercedes-Benz India and is a member of the Regional Human Resource function of Mercedes-Benz Overseas. His rich and vast experience in various business fields is what led the company to entrust upon him the responsibility of the critical role of overlooking the Human Resource function.
Mentors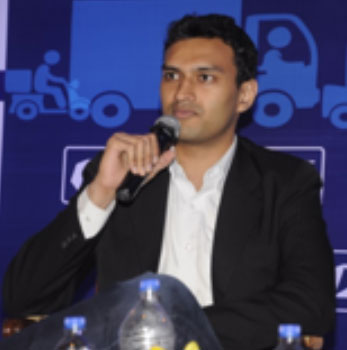 Dhruvil Sanghvi
CEO - LogiNext
Dhruvil Sanghvi has played a pivotal role in revolutionizing logistics and field service management globally. He has been felicitated by Forbes as one of the top 30 under 30 achievers, 2017. He was also recognized as Achiever of the Year 2017 by Business World in its 40 under 40 List.
After graduating from Carnegie Mellon University, Pittsburgh, USA and actively advising some of the Fortune 500 companies on technology and data analytics, Dhruvil, along with Manisha Raisinghani, started LogiNext in 2014. Within 4 years, LogiNext has gained authority in the space of Logistics and field service optimization, has on-boarded prominent investors like Paytm and Alibaba. He has been a regular and sought-after speaker at industry conferences and panel discussion across the globe.
Dhruvil is keen on contributing as a thought leader and mentor to the booming ecosystem of startups. With his immense experience and insights in business growth and product success, Dhruvil has helped multiple entrepreneurs realize their dream, guiding them over hurdles and directing to early product-market fit. Dhruvil also serves as an early stage investor and has initiated incubation for some ambitious startups.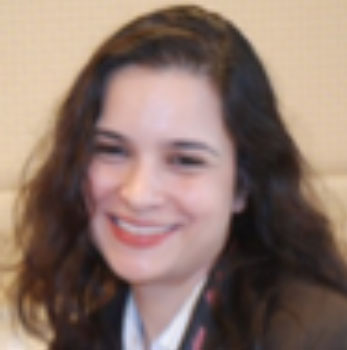 Gayathri Sharma
Head of Partnerships & Investor Relations at Wadhwani Foundation
Gayathri has spent substantial portion of the 23+ years of her professional life 'starting-up'. Starting-up offices for overseas businesses, starting-up new business verticals for established businesses and starting-up her wellness venture in partnership with the international fashion brand FTV before joining organizations that are synonymous with the word 'start-up'.
After her exit from her wellness venture, Gayathri joined TiE in 2008 and was Executive Director of the Bangalore chapter, one of the largest TiE chapters in the world. She went on to become head Ecosystem Alliances at Microsoft Accelerator in India, managing investors, mentors and ecosystem partnerships. She graduated from Bangalore University with a major in Environmental Sciences. She is very eco-conscious and is passionate about animal welfare.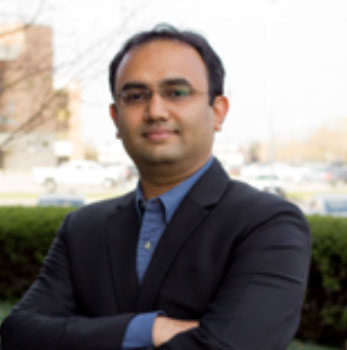 Lokesh A. Gupta
Founder – DATTUS
Mr. Lokesh Gupta is Director and Site head at Plex Systems USA. He manages Product development and India operations for Plex Systems. Prior to his current role, he co-founded and served as CTO of Dattus Inc. and Head of Dattus Private Limited, India. Dattus was an Industrial IoT company headquartered in Indianapolis USA which was acquired by Plex Systems in July 2018. He has 12+ years of experience in Industrial automation, sensors, data analytics, IoT, Big data and cloud. Prior to Dattus, he finished his Masters in RF and Antenna design in August 2010 from Purdue University. Later, he completed his PhD in harsh environment wireless sensors and data analytics from Purdue in Dec. 2013. Mr. Lokesh worked for Forbes Marshall Pune as Engineer Design and Development designing process instruments from 2006-2008 after completing undergrad from Pune University. He has 3 granted patents and 10 international publications.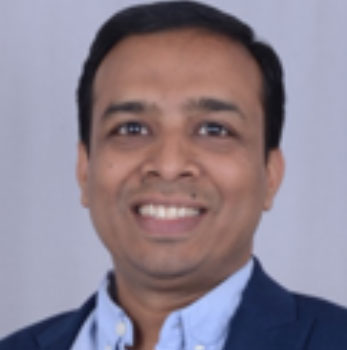 Ravikant Agrawal
Blockchain Evangelist and Business Consultant
Ravi is a seasoned consultant providing extensive business consulting and IT solutions in Banking / Consumer Lending domain in his 16 years of career. He has worked across different geographies including UK, USA, Canada and APAC for large banking clients. He has delivered business and technology solutions across transformational themes that provided direct revenue generation and efficiency gains to his clients. 
Since last 3 years, he has been passionately exploring and experimenting with blockchain and crypto-currencies for use-cases across different industries. He has been very active in startup community, keep writing articles / blogs / point of views, runs one of the top three blockchain meetup group in India, often invited as speaker / panelist at blockchain conferences and proactively contribute in community building.
Areas I could share my knowledge includes product planning and execution, go to market strategy, IT stack development and partnership formation.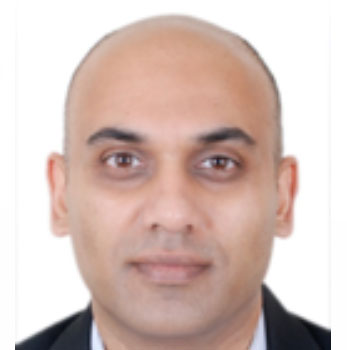 Ashish Nene
CEO - Precimetrix Technologies and Websym Solutions
Ashish has more than 20 years' experience in Business Development and Consulting. He has worked in multiple Product and Services organizations in his career. Before founding Precimetrix and Websym, he has held leadership positions at Msys, Talentica, Persistent, Oracle, Infosys, Novell amongst others. Ashish has a bachelor's degree in Computer Science from Pune University and MBA from Symbiosis Institute of Management Studies, India.
His areas of expertise include business development, go-to-market strategy, market and competitive evaluation, partnership models and international market expansion.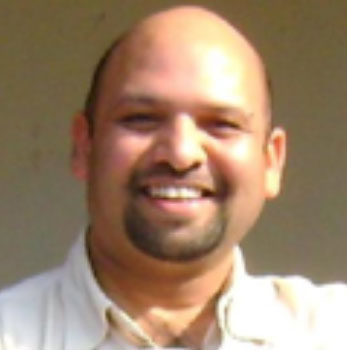 Advait Kurlekar
CEO - Upohan Management Consultants
Advait is a career management consultant with over 25 years of multi-national consulting experience. He is also TiE Pune Charter Member, Co-Chair of Nurture 7.0 as well as for TiE Hubli Nurture 1.0. He is Chair for education sector at TiE Pune.
Advait is a business coach, teacher and speaker. He can work with start-ups on idea validation, business strategy, business planning, setting up processes and HR issues.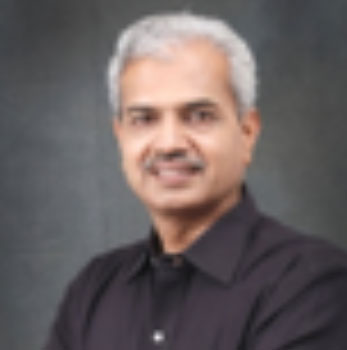 Vishwas Mahajan
CEO, Compulink and TiE Global Board of Trustees
Vishwas Mahajan, is best known as the co-founder & CEO of Compulink Systems and is also member of Global Board of Trustees of The Indus Entrepreneurs (TiE). Active with local and global industry bodies and associations, Vishwas is the Board Member and Hon. Secretary of MCCIA and the member of NASSCOM– Western Regional Council. He is a recent invitee to Chief Minister's Transformation Council (CMTC), Maharashtra.
He is an active mentor for TIE Pune's flagship program 'Nurture' that he began in 2011 and angel investor to early and growth stage ventures in Pune and founder member of TIE Pune Angels.

Amit Gandhi
General Manager - GE Healthcare
Amit is a business leader and has held various leadership roles at global companies. His areas of expertise is enterprise sales and go-to-market strategy and areas of interest are in Healthcare and Medical devices.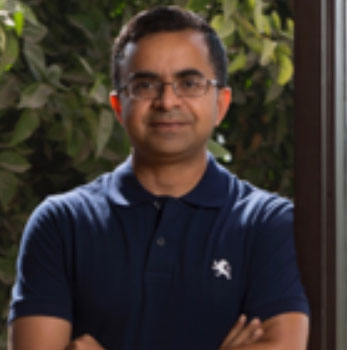 Chinmoy Mishra
Founder - AllizHealth
Chinmoy is an entrepreneur and has 15+ years of exp. in healthcare technology, having worked with leading organizations such as Infosys Technologies and AETNA US Healthcare and being the founder of AllizHealth.
He has deep understanding of the health tech space, focussed on preventive care and patient engagement. Chinmoy is a Computer Sc. Engineer from NIT Rourkela and holds a master's degree from Babson College, F.W. Olin School of Business. At Babson, he was the president of Babson Entrepreneurship club, recipient of Babson Fellowship and also honoured with the Babson Global Student Leader and Rising Star awards.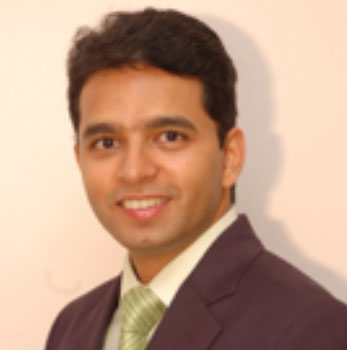 Sudeep Doshi
Managing Partner, Dhanlaxmi Engineering Enterprises
Sudeep is an entrepreneur and technology enthusiast. He likes bringing new products to life and learning about new technologies, especially relating to renewable energy (wind and solar), and electric vehicles.
Working as a managing partner at Dhanlaxmi Engineering Enterprises, Sudeep has focused his efforts on growing and diversifying its core business i.e. supplying fertilizer plants and material handling systems to the corporates, like Tata Chemicals, Zuari, and many more.
Currently, he has diversified the business into renewable energy sector. Under Dhanlaxmi, the focus is to provide EPC solutions for the solar rooftop segment for the industrial, commercial, and residential consumers to bring down their grid electricity costs, and pushing consumers to move towards a green and sustainable energy solution.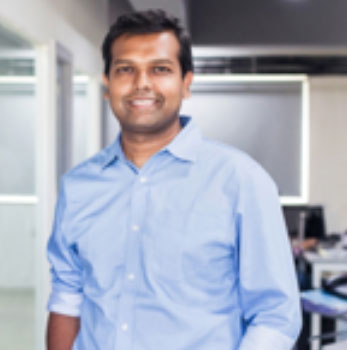 Mangesh Panditrao
Founder and CEO, Shoptimize
Mangesh started his first company, Niyuj Enterprise Software Solutions in 2007 in India with a focus of bringing world-class IT systems to businesses in India. Niyuj is an IT services company that works with clients to help build, integrate and deploy systems. While at Niyuj, Mangesh saw the growth of Software-as-a-Service (SaaS) as a much more effective and scalable option to develop and deploy software. Mangesh moved out of Niyuj after 5 years to start Shoptimize in 2013.
Shoptimize is and AI based eCommerce platform for brands. Shoptimize works with some of the largest companies in India today and drives over $25M worth GMV for its customers. Mangesh always believed that companies in India do not want to pay for technology and would rather have a solution that brings them growth and stability in business. Shoptimize has been built on this basic premise.
Mangesh is a rare entrepreneur who has an in-depth knowledge of technology and a great pulse for business. Mangesh currently is based in Pune and lives with his wife and two children. He is an avid sports enthusiast who has represented Maharashtra in rowing at the National Games and represented his city and university in several games such as hockey, football and volleyball.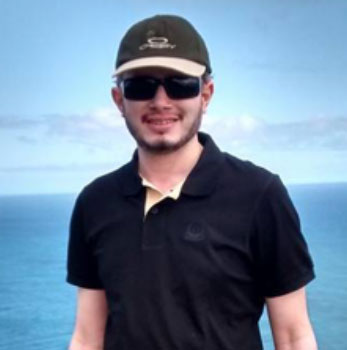 Salil Gandhi
Senior Enterprise Architect, CDK Global
With over 15 years' experience in the IT industry and majority of the experience at IBM Software labs and Avaya, I currently work at CDK Global India. I have worked in diverse roles like engineer (Java/J2EE), architect as well as development manager and contributed as an innovator and honored with 12 patents in USPTO as well as 27 publications on ip.com.
Majority of work involves selecting appropriate technology stack, providing plans and roadmaps for required cross-cutting concerns like scalability, resiliency, architecture maturity assessment for various products.
Technologies: AWS, Java/JEE, Spring, Gemfire, Redis, ORMs (Hibernate/JPA) and Kafka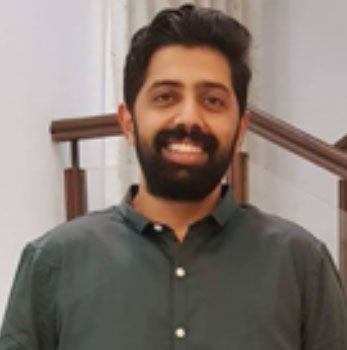 Praveen Dorna
Co-Founder, StartupByte
Praveen Dorna, Co-Founder, StartupByte, is currently building a network for startup communities across India. He has over 10 years of combined work experience working with Startups, Franchisees, SMB's, MNC's and Non-Profit organizations across payments, travel, fleet, education, robotics, media and ERP technologies in tech and managerial roles in US and India.
He holds an MBA degree from Babson College, USA and was actively previously involved in startup wings at corporates, where he built out an innovation management program for a $6 Billion company in US. He consults startups part-time and also serves on the board of Alumni Association, University college of engineering, Osmania University as the Chairman for Initiatives.
Dr. Vikas Joshi
Chairman and CEO, Harbinger Group
Business leader who is passionate about product development and technology entrepreneurship. Mission is to help create software products that make a difference, and to inspire tech professionals and entrepreneurs to grow and develop.
Founder and CEO of Harbinger Group, which helps tech companies in building enterprise software products. Holds two US patents for inventions at Harbinger in education technology. The Harbinger Group markets its own innovative products and provides custom content solutions for e-learning users.
As a writer, speaker and educator, shares his passion for tech entrepreneurship with others. Doctorate from the University of Pennsylvania, where his research in entrepreneurship addresses the co-evolution of technology firms and founders. This work, showing how entrepreneurs learn and develop, has been honored by American Educational Research Association.
Harvard Business School alum, graduate of Syracuse University and IIT Bombay. Splits time between Silicon Valley and Pune, India.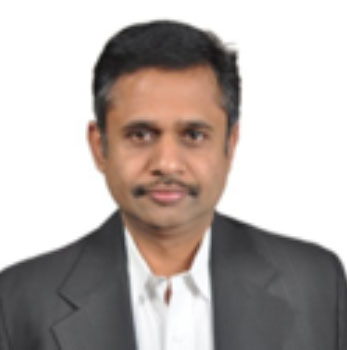 Sundara Ramalingam Nagalingam
Head of Deep Learning Practice, NVIDIA Graphics
Sundara is the Head of Deep Learning Practice at NVIDIA Graphics. He works closely with global organizations ensuring that we build an all-inclusive ecosystem that helps these organizations to further their research and development activities in the Artificial Intelligence, Big Data and IoT space.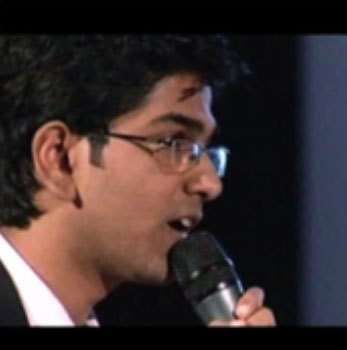 Rohit Pandharkar
Head of Data Science and Artificial Intelligence, Mahindra Group
Rohit Heads Data Science and Artificial Intelligence for the Mahindra Group, at the Group Strategy Office. He holds a Masters Degree in Media Arts & Sciences from Massachusetts Institute of Technology, (MIT) Media Lab at Cambridge, Massachusetts. He holds several US patents and international publications in the areas of AI, Computational Imaging, Signal processing, Cryptography. He has also been an invited reviewer at international journal and conferences like ACM Siggraph, ACM Siggraph Asia, IEEE CVPR, ECCV, ICCP etc. He has led business units in diverse areas of Mobile Apps, Mobile Network Performance and Security, Solar Energy, Internet of Things, Electric Vehicle Car Charging & Battery Storage. Previously he has headed APAC Business Development for a Google Venture funded company HeadSpin which is an AI based platform for mobile app performance.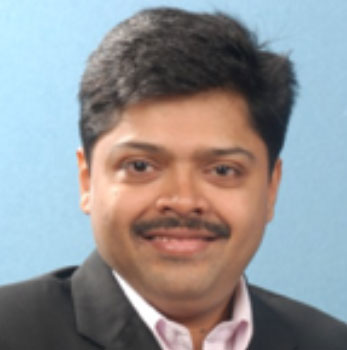 Vivek Sadhale
Co-founder, LegaLogic Consulting
Vivek is Co-founder of LegaLogic Consulting. He brings around 20 years of extensive experience with an expertise spread over numerous fields including international technology and commercial contracts, successful IPO, top tier venture capital investment and private equity funding, M&A/takeovers, joint venture agreements, managing Investor Relations, having worked with reputed Indian and Multinational organizations, with exposure to Finance and Treasury functions.
Vivek has extensively worked on negotiating international commercial contracts, negotiating IP Licensing deals, dealing with IPR-related issues, designing Employee Stock Option negotiating foreign currency loans, M&A, PE and VC deals, Restructuring matters and establishing domestic/overseas offices and companies.
Vivek worked with Persistent Systems for thirteen and half years as Company Secretary and Head – Legal and Investor Relations. He also has working experience with Kirloskar Group, Bombay Dyeing and Siemens.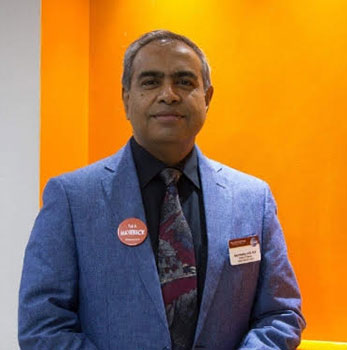 Ajay Hiraskar
CEO, Success Alchemists
Ajay Hiraskar is alumni of IIM Bangalore & Jamnalal Bajaj Institute of Management Studies and has earlier worked in the corporate sector in global roles across Sales, Marketing, Training & IT Services. His stints have been in companies like DELL, Idea Cellular, Reliance Infocomm, Eureka Forbes & The Times of India.
Ajay works extensively with start-ups as a Mentor & Strategic Advisor. He heads his own firm Success Alchemists & they are the "go-to" people who talented entrepreneurs seek out for inspiration, support, and push - resulting in vastly increased ROI and success rates. Currently he works with start-ups in diverse areas like Industrial IoT (Internet of Things), IT services, International student program & Work exchange platform for freelancers.
Ajay is a Governing Council Member at the Pune chapter of The Indus Entrepreneurs (TiE). He also holds a leadership role as District 98 – Administration Manager at Toastmasters International, a global no-profit organization which helps individuals develop their leadership & public speaking skills. He has also achieved the coveted Distinguished Toastmaster (DTM) level. Another area of interest for Ajay is support for Rang De a non-profit organization which seeks to tackle the problems of rural India by encouraging entrepreneurship.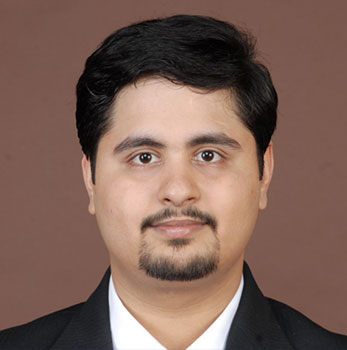 Abhijit Gupta
Vice President, AthenaHealth
Abhijit Gupta is the founder and CEO of Praxify Technologies, Inc, a digital health company focusing on bringing efficiency and productivity to provider workflows. Praxify was acquired by US EHR giant, athenahealth, Inc in June 2017, and since, he is working as Vice President at athenahealth, Inc, leading the clinical mobility efforts and strategy for athenahealth. Prior to athenahealth and Praxify, Abhijit was part of the founding team of Azingo, another valley-based startup, which had a created a mobile platform similar to Android, and was acquired by Motorola and eventually by Google. He is also associated as an advisor to Ayushman Bharat, along with the prestigious Harvard FXB group, and is an angel investor and advisor to a bunch of startups. He likes to read and travel in his spare time.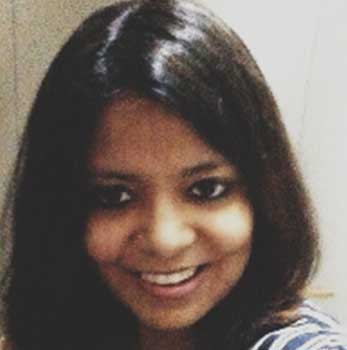 Maansi Sanghi
Chief Marketing Officer, Lavelle Networks
Maansi is an experienced leader skilled in launching and scaling new B2B products in international markets. She was a founding member of Hotelogix, and P&L owner of SMB & mid market business division at CloudCherry. Maansi is a strong people focused business leader with more than 15 years of experience and has built successful sales, marketing and account management teams. She is a speaker and mentor on marketing and inside-sales strategy for startup growth at Upekkha, Jio-GenNext and Microsoft Accelerators.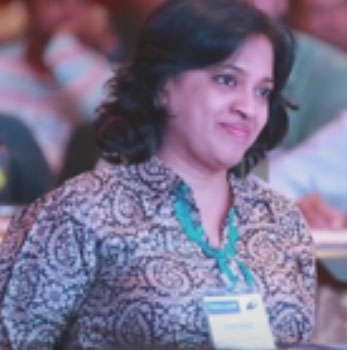 Sujatha Ramani
Head of Capacity Building, National Entrepreneurship Network
Sujatha has been a successful executive in varied roles in sales, marketing and channel, R&D and engineering, and global functions for over 22 years in large enterprises & MNCs. Previously, Sujatha has had entrepreneurial experience in running two ventures. Sujatha currently heads Capacity Building function at the National entrepreneurship Network - Wadhwani Foundation in Bangalore.