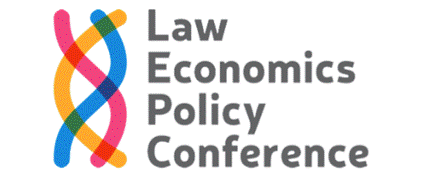 THEME - INDIA: THE PATH TO SUSTAINED GROWTH FOR THE NEXT DECADE
Date: November 28th - 30th, 2022
Venue: FLAME University
---
The 5th edition of the Law Economics Policy Conference (LEPC) is jointly organized by the Institute for New Economic Thinking, INET and FLAME University. Inaugurated in September 2016 by Mr. Arun Jaitley and Mr. K. K. Venugopal at the Habitat Center in New Delhi, the LEPC was the first conference that brought together the academic, the policy maker and the practitioner on a common platform to find solutions to real world challenges and problems faced in society. Led by an established steering committee of academics, influencers, and practitioners, in its 5th year, in 2022, LEPC is coming to Maharashtra and will be held in Pune.
LEPC is about Ideas, and it is about the Community. LEPC brings together a loose federation of people who can debate, disagree, and learn from each other in a good faith environment. Fostering this community of thinkers with a focus on exploring answers to the most challenging questions before the nation has been the main contribution of this conference.
---
AGENDA
Monday, November 28, 2022
13:40 – 14:50 | Setting the tone for Rule of Law in India
Gordon Brown famously said that the rule of law is a difficult problem for the first 500 years. The Indian state has been in the process of establishing impersonal mechanisms for state power from 1858/1947 onwards. The panel will offer a sense of the state of progress, of how India compares with countries with similar levels of democracy e.g., in the Freedom in the World index, and the way forward towards greater rule of law and Constitutionalism.
Panel:
Somasekhar Sundaresan - Lawyer
Bhargavi Zaveri-Shah – Research | National University of Singapore
Yugank Goyal - Associate Professor - Public Policy, FLAME University (Chair)
Sachin Malhan – Co-Founder, Agami
15:00 – 16:10 | The Market for Land
Misallocation of land is an important drag upon the economy. Land is also the biggest component of household wealth for most households. Better institutional arrangements for the market for transactions in land, or complex contracting involving land rights, are thus a major issue in shaping the economy. The panel will explore the research questions in this field and the decentralized process of making progress.
Panel:  
Sattwick Dey Biswas - Research Fellow, Institute of Public Policy, NLSIU
Diya Uday - Research Lead, Land Markets, XKDR Forum (Chair)
Pranab Ranjan Choudhury - Vice President, NRMC Centre for Land Governance
Deepak Sanan – Senior Visiting Fellow, Centre for Policy Research (CPR)
16:30 - 18:00 | Inaugural Session
Panel:
Hon'ble Kiren Rijiju: Minister of Law and Justice, Government of India (Invited)
Prof. Ajit Ranade: Vice Chancellor, Gokhale Institute of Politics & Economics
Justice (Retd.) Madan Lokur: Former Judge of the Supreme Court of India
Ambassador (Retd.) Gautam Bambawale: Former Indian Ambassador to Bhutan, Pakistan, and China (Chair)
19:00 | Dinner at the Oxford Golf Resort (By Invitation)
Tuesday, November 29, 2022
10:00 - 11:10 | Labor and Women: Why are Fewer Women Working?
One of the most striking elements in which India has made limited progress lies in the emergence of women outside the household. The Indian women's LFP is at values somewhat inferior to those seen in Bangladesh and Pakistan, and it has declined in recent decades. This has enormous implications for economic and social progress. The panel will offer explanations for the sources of these difficulties.
Panel:
Pritha Dev - Associate Professor, IIM Ahmedabad (Chair)
Ashwini Deshpande - Professor, Ashoka University
Sreeparna Chattopadhyay - Associate Professor, Flame University
11:20 - 12:30 | State Capacity: Barriers and Solutions
Difficulties of state capacity have been central in hampering India's progress. Many elements of the political leadership desire better functioning branches of the state (the legislature, the judiciary, and the executive) but have faced constraints in establishing a program for change. The panel will explore sources of low state capacity and the pathways for progress. 
Panel:  
Susan Thomas - Co-Founder, XKDR FORUM
Deepak Sanan – Senior Visiting Fellow, Centre for Policy Research (CPR)
Anup Wadhawan - Former Commerce Secretary to Government of India (Chair)
Ashish Kumar Singh - Additional Chief Secretary (Accounts & Treasury), Finance Department, Government of Maharashtra
12:40 - 13:40 | Lunch 
13:50 - 15:00 | The Role of the State in the High-Tech Society
The computer revolution has had a major impact upon the lives of the people. This calls for fresh thinking about the appropriate role of the state in this field. The panel will explore the four classes of market failure (market power, externalities, asymmetric information, public goods) as applied into these new settings, and draw analogies between India's past and present in the questions around high modernism, protectionism, and industrial policy.
Panel:
Rishab Bailey - Lawyer | Policy
Urvashi Aneja - Founding Director of Digital Futures Lab
Nitin Pai - Co-founder and Director of Takshashila Institution (Chair)
Anupam Manur - Research Fellow, Takshashila Institution
15:10 - 16:20 | Household Finance: The how and why?
Most Indian households face variable incomes and informal mechanisms for confronting the finance problems of time and risk. For many years, there has been an established paradigm where it is believed that more finance is good for households and there have been certain views about how this is to be achieved (through more computer engineering). The panel will examine the extent to which more finance has a causal impact upon well-being at the household level, and the sources of limitations in the financial capabilities of most households
Panel:
Misha Sharma - Head, Household Finance, Dvara Research (Chair)
Renuka Sane - Associate Professor, National Institute of Public Finance and Policy (NIPFP)
Supriya Sharma - Partner – Insights, CIIE. CO, IIM Ahmedabad
16:30 - 17:40 | The Big Challenges
In this session, we have three great masters, who have worked in and worried about India all their life. We will benefit from their wisdom, on how their sense of the big challenges that require focus, on the important pitfalls and opportunities in the Indian development project.
Panel:
Rishikesha Krishnan - Director, IIM Bangalore (Chair)
Vijay Kelkar – Economist, Chairman of the Forum of Federations
Raghunath Mashelkar - Former Director General of the Council of Scientific and Industrial Research
Vallabh Bhansali - Co-Founder of the ENAM Group
18:00 - 18:30 | Mapping District-level Statistics and Cultures
Giving a background of how the British used to map the country in their gazetteers, the talk will show why and how this must be done, in a new way now. It will introduce an ongoing research project which aims to build a dashboard on district level statistics and cultures. The pilot will be presented.
Yugank Goyal: Associate Professor - Public Policy, FLAME University
18:30
Speaker: Prithviraj Chavan – Former Chief Minister of Maharashtra (Invited)
19:00 | Refreshments
Wednesday, November 30, 2022
10:00 - 11:10 | The Uncertainties Faced by Private Investors
For over a decade, the domestic economy has faced difficulties in private investment and therefore the growth in employment. The panel will dive into the risk and reward when operating in India, as seen by foreign and domestic investors. It will seek to diagnose the sources of uncertainty as seen by private investors and examine solutions such as PLI or FSLRC.
Panel:
Karandeep Singh – Co-Founder, Trilegal | Co-Founder, Trustbridge (Chair)
Ila Patnaik - Chief Economist, Aditya Birla Group
Amit Raje – Chief Operating Officer, Mahindra Finance
Manish Kumar Singh – Assistant Professor, IIT Roorkee
11:20 - 12:30 | Why is the Employment Rate Low and Shrinking?
A central feature of the economy is the sustained sluggishness in the number of persons working at a time when the working age population has grown. The panel will examine the sources of these difficulties.
Panel:
Pritha Dev - Associate Professor, IIM Ahmedabad (Chair)
Rajendra Mamgain - Professor & Head, Department of Economics, Doon University
Ravikiran Naik – Assistant Professor of Economics, FLAME University
Nilanjan Banik - Professor of Economics, Mahindra University
12:40 - 13:40 | Lunch Talk
Speaker: Amit Varma | Writer, Podcaster, Journalist
13:50 - 15:00 | Building a Decarbonized Indian Economy
India is now the world's 3rd biggest source of CO2 emissions. There is a formal announcement for net zero by 2070 and there is a possibility that this will have to be achieved before 2070. The panel will explore the optimal pathways towards decarbonizing the energy sector, and the roadblocks faced therein.
Panel:
Ashok Sreenivas - Senior Fellow, Prayas (Energy Group)
Shantanu Dixit - Founding Member, Prayas (Energy Group) (Chair)
Anand B Rao - Institute Chair Professor and Head-CTARA, IIT Bombay
Ajay Shankar – Distinguished Fellow, TERI and Former Secretary, Ministry of Power, Government of India
Rahul Chopra - Director of Centre for Sustainability, Environment and Climate Change, FLAME University
15:10 - 16:20 | Economic Growth in a Tough Global Environment
For over a decade, the domestic economy has faced difficulties in private investment and therefore the growth in employment. The global environment has become more difficult, through a combination of the pandemic and the invasion of Ukraine.  The panel will draw upon insights on the world economy to offer an understanding about the important forces at work that are reshaping private investment in India.
Panel:  
Ila Patnaik - Chief Economist, Aditya Birla Group
Indradeep Ghosh – Executive Director, Dvara Research
Anup Wadhawan - Former Commerce Secretary to Government of India (Chair)
*Please note that the program schedule is subject to change.
---
Speakers & Organising Team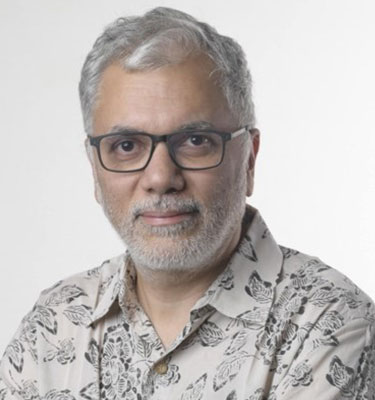 Ajay Shah
XKDR Forum
Ajay Shah studied at IIT, Bombay and USC, Los Angeles. He has held positions at Centre for Monitoring Indian Economy (CMIE), Indira Gandhi Institute for Development Research (IGIDR), Department of Economic Affairs at the Ministry of Finance and National Institute for Public Finance and Policy (NIPFP). His research is at the intersection of economics, law and public administration. His second book, co- authored with Vijay Kelkar, "In service of the republic: The art and science of economic policy", featured in Bloomberg's global "2020 Best Books on Business and Leadership". His work can be accessed on his home page (http://www.mayin.org/ajayshah). He is the founder and chief editor of The Leap Blog (https://blog.theleapjournal.org/).
---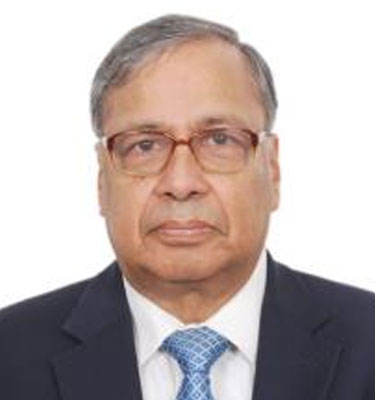 Ajay Shankar
Distinguished Fellow Teri and former Secretary Govt of India
He was a member of the Indian Administrative Service and retired as Secretary, DIPP (Department of Industrial, Policy and Promotion) in the Government of India. He worked in the Ministry of Power for many years and held the posts of Special Secretary, Additional Secretary and Joint Secretary. He played a key role in. Piloting the reform legislation, the Electricity Act 2003. The major national programme (The Rajiv Gandhi Rural Electrification Program) launched in 2005 to electrify 1,25,000 unelectrified villages and provide electricity access to all. In 2009-10 he was closely involved with the design of the National Solar Mission which was then being launched. He has been writing opinion pieces on the power sector. environment issues, and on energy transition for the national papers as well as Teri Discussion Papers on these.
---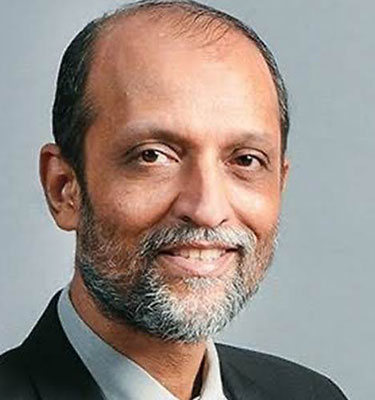 Ajit Ranade
Gokhale Institute of Politics and Economics
Dr. Ajit Ranade, is Vice Chancellor of Gokhale Institute of Politics and Economics in Pune. His career has spanned both academic and corporate assignments. He was earlier Group Executive President and Chief Economist with the Aditya Birla Group, an Indian multinational 60 billion dollar conglomerate. Ranade is a member of the executive committees of apex industry chambers CII, FICCI and MCCIA. He has also been a member of the board of several companies and trusts. He writes in the business press on economics and current topics. He is a co-author of an award-winning book "Rising to the China Challenge" (2021). Ranade is co-founder and trustee of Association for Democratic Reforms, a citizen watchdog body. He is a Trustee of Pune International Centre, and an Honorary Senior Fellow at the Takshashila Institution. Ranade holds a B. Tech in Electrical Engineering from Indian Institute of Technology, Bombay and is an alumnus of Indian Institute of Management, Ahmedabad. He received his PhD in Economics from Brown University. He received the Distinguished Alumnus award from IIT Bombay in 2009.
---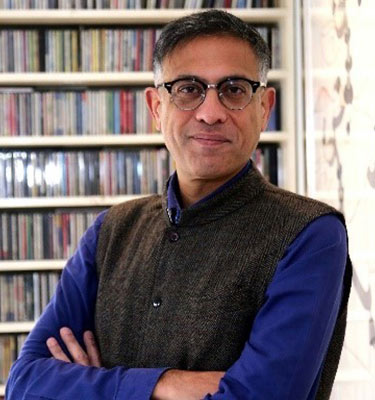 Akshay Jaitly
Trustbridge & Trilegal
Akshay Jaitly is a co-founder of the leading law firm Trilegal and has over 25 years' experience as a lawyer, specialising on energy and infrastructure matters. He recently co-founded Trustbridge, a not-for-profit working in the area of rule of law and the economy. His main areas of interest in the policy space are climate and the energy transition and government procurement and litigation.
---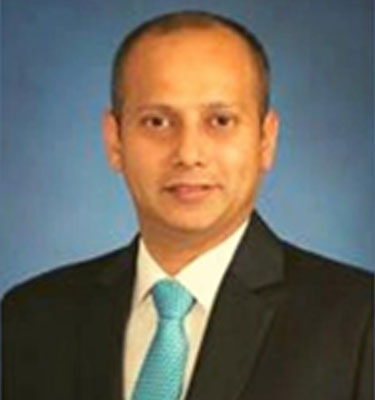 Amit Raje
Mahindra Digital Finance
Amit Raje has over 20 years experience in Corporate Finance - M&A, Private Equity and Financial Services. He is currently COO of Mahindra Digital Finance. He moved here from Mahindra & Mahindra Limited (M&M) where he was the Executive Vice President for Partnerships & Alliances. Prior to M&M he served as the Managing Director in the Principal Investing Area at Goldman Sachs and has worked with Kotak Investment Advisors, the alternate asset arm of Kotak Mahindra Bank, and Deloitte & Co in the Transaction Advisory Services. Amit is a postgraduate from Mumbai University and an MBA with a specialisation in Finance from the London Business School.
---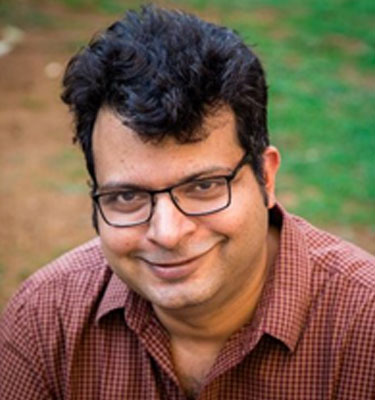 Amit Varma
Podcaster
Amit Varma is a writer and podcaster based in Mumbai. He hosts The Seen and the Unseen.
---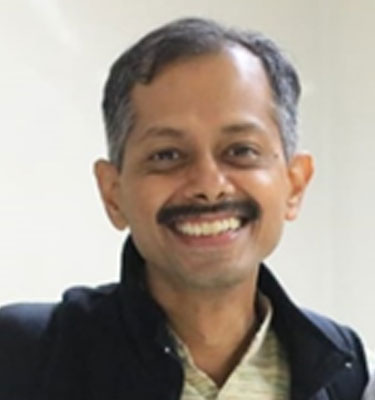 Anand B. Rao
Centre for Technology Alternatives for Rural Areas (CTARA), IIT Bombay
Anand B. Rao is an Institute Chair Professor (and the current Head) at the Centre for Technology Alternatives for Rural Areas (CTARA) at the Indian Institute of Technology (IIT) Bombay, Mumbai, INDIA. He is also associated with the Inter-disciplinary Program in Climate Studies (IDP-CS), and the Ashank Desai Centre for Policy Studies (ADCPS) at IIT Bombay. He holds Ph.D. from the Department of Engineering and Public Policy at Carnegie Mellon University, Pittsburgh, USA; M.Tech. in Environmental Science and Engineering and B.Tech. in Chemical Engineering, both from IIT Bombay. His areas of research interest include Energy and Environment, Technology Assessment, Climate Change Mitigation, Carbon Capture and Sequestration (CCS), Energy Policy and Planning, Rural Energy Consumption, and Rural Livelihoods. He has served as a Lead Author for the Chapter 3 ("Mitigation pathways compatible with long term goals") in the Intergovernmental Panel on Climate Change (IPCC) Assessment Report 6 (AR6) for the Working Group – III. He teaches courses related to Energy, Environment and Climate Policy.
---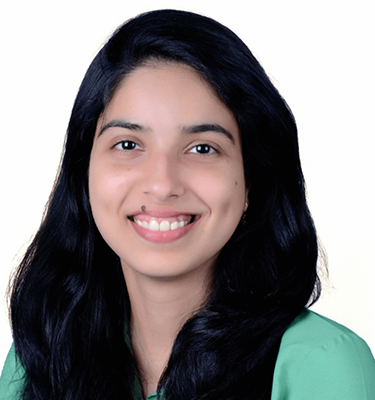 Aneesha Chitgupi
XKDR Forum
Aneesha Chitgupi is a PhD from Institute for Social and Economic Change (ISEC), Bengaluru. She is presently a fellow at xKDR Forum, Mumbai where her research is focussed on government contracting, public finance and government budgets. She was previously with Fiscal Policy Institute, Department of Finance, Government of Karnataka with a research focus on medium term debt management and impact of contingent liabilities of on debt sustainability. She is also one of the coordinators of South Asia Working Group within the Young Scholars Initiative (YSI) which is the young professionals/students wing under INET.
---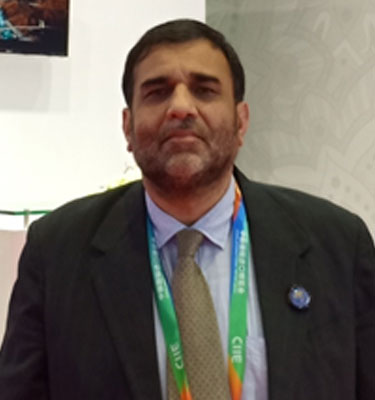 Anup Wadhawan
IAS (retired)
Anup Wadhawan served in the Indian Administrative Service for 36 years, borne on the UP and Uttarakhand cadres, between 1985 and 2021. His last assignment was as Commerce Secretary to the Government of India. His work in UP, where he served till the division of the State, and subsequently in Uttarakhand, ranged from magisterial and development administration positions in the field at the district and sub-divisional level, to development policy and regulatory assignments in areas like education, planning, hill development, rural development, panchayati raj, cooperatives, urban development, forests & environment, land revenue, home and disaster management. He was subdivisional magistrate / ADM in Ballia, Karwi and Ranikhet, Chief Development Officer of Agra District and District Magistrate in Etawah. He was Secretary of the Uttar Pradesh Electricity Regulatory Commission, and Chairman of the Uttarakhand Pollution Control Board. In the Government of India, he served in the Departments of Economic Affairs, Financial Services and Commerce, and the Prime Minister's Office, handling subjects like capital markets, foreign trade, trade negotiations and WTO issues, and the banking, insurance and pensions sector. He was officiating Chairman of the Pension Fund Regulatory and Development Authority for an extended period. He worked for the Water and Sanitation Program of the World Bank, providing technical assistance for enhancing accountability in Water Supply, Sanitation and Solid Waste Management service-delivery through policy, institutional and utility reform. He was part of an African Development Bank team evaluating its lending to the public utilities sector in Ghana and Tanzania. He holds a doctorate from Duke University, masters' degrees from the Delhi School of Economics and Duke University, and a bachelor's degree from Hindu College, University of Delhi, in Economics. His doctoral thesis at Duke was on the "Time Path of Macro Variables under Alternative Structural Settings" He has lectured extensively and written on economics, finance, regulation, public service delivery and other public policy issues.
---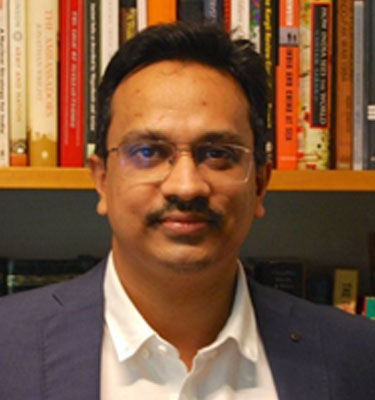 Anupam Manur
Takshashila Institution
Anupam Manur is an Assistant Professor at the Takshashila Institution. He edits and manages the Indian Public Policy Review, an open-access, bi-monthly, peer-reviewed journal of public policy. His research interests lie at the intersection of economics, technology, and public policy. He is currently working on platform economics, India's ongoing jobs crisis, trade policy, and the New World Order. He has published several opinion pieces in the leading newspapers in India. He has also edited three books under the Takshashila Institution Press. He teaches economic reasoning, macroeconomics, information economics and strategic economics in Takshashila's public policy programmes.
---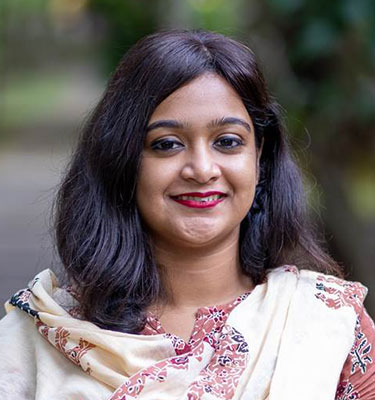 Anwesha Basu
FLAME University
Anwesha Basu is Assistant Professor of Economics at the Department of Economics, FLAME University. She is currently pursuing her PhD from Indira Gandhi Institute of Development Research (IGIDR), Mumbai. She has received her MA Degree in Economics from Delhi School of Economics, University of Delhi and a Bachelors Degree in Economics from Jadavpur University, Kolkata. Anwesha's research lies in the area of international trade, trade and labour markets, trade policies in India and industrial development. Prior to joining FLAME University, she worked as a Consultant in foreign trade policy in the Department of Commerce, Ministry of Commerce & Industry, Government of India.
---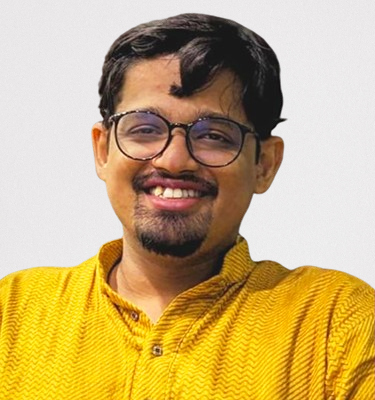 Arnab Chakrabarti
FLAME University
Arnab Chakrabarti is an Assistant Professor in the Department of Economics at FLAME University, Pune. He received his Doctorate Degree in Statistics from the Indian Statistical Institute. He pursued postdoctoral research at Brij Disa Centre for Data Science and AI, IIM Ahmedabad, and Misra Centre for Financial Market and Macroeconomics, IIM, Ahmedabad. He received the M N Das Young Scientist Award, 2021 from the Society of Statistics and Computer Application. His area of interest lies in applied statistics in social and natural sciences. Currently, he is working on network theory and analysis of high-frequency financial data.
---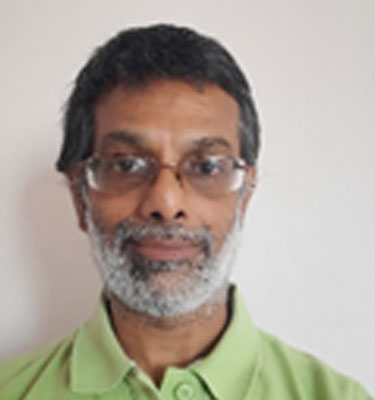 Ashok Sreenivas
Prayas
Ashok is the coordinator of the Prayas (Energy Group), an organization that works to promote public interest through policy analysis and advocacy in the energy sector. Ashok works on issues related to energy policy, energy transition, energy modelling and energy access. He has also worked on the transport and oil-gas sectors, and has been part of various policy and committee processes in the Indian energy sector.
---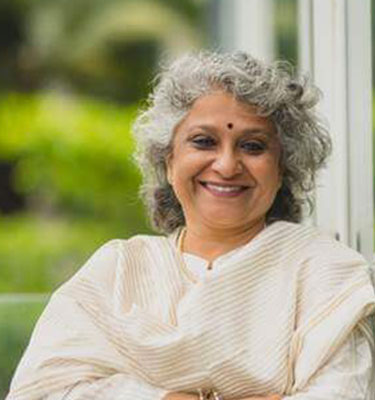 Ashwini Deshpande
Ashoka University
Prof. Ashwini Deshpande is Professor of Economics, and Founding Director, Centre for Economic Data and Analysis (CEDA) at Ashoka University, India. Her Ph.D. and early publications have been on the international debt crisis of the 1980s. Subsequently, she has been working on the economics of discrimination and affirmative action, with a focus on caste and gender in India. She has published extensively in leading scholarly journals. She is the author of "Grammar of Caste: economic discrimination in contemporary India", Oxford University Press, New Delhi, 2011 (Hardcover) and 2017 (Paperback); and "Affirmative Action in India", Oxford University Press, New Delhi, Oxford India Short Introductions series, 2013. She is the editor of "Boundaries of Clan and Color: Transnational Comparisons of Inter-Group Disparity" (along with William Darity, Jr.), Routledge, London, 2003; "Globalization and Development: A Handbook of New Perspectives", Oxford University Press, New Delhi, 2007 (Hardcover) and 2010 (Paperback); "Capital Without Borders: Challenges to Development", Anthem Press, UK, 2010 (Hardcover) and 2012 (Paperback) and "Global Economic Crisis and the Developing World" (with Keith Nurse), Routledge, London, 2012. She received the EXIM Bank award for outstanding dissertation (now called the IERA Award) in 1994, the 2007 VKRV Rao Award for Indian economists under 45 and SKOCH Award for Gender Economics in 2022.
---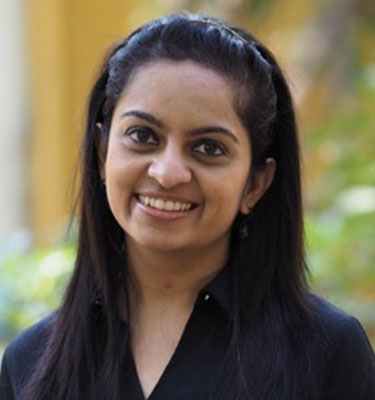 Bhargavi Zaveri
National University of Singapore
Bhargavi Zaveri Shah is a researcher currently pursuing a doctorate degree at the National University of Singapore. Her current research interests are in the fields of financial regulation, central banks and the working of courts in India. Previously, she led the legal vertical of an interdisciplinary think tank based in Mumbai.
---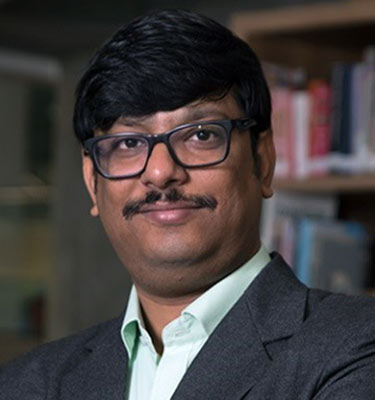 Debasis Rooj
FLAME University
Debasis Rooj is Associate Professor of Economics at the FLAME University. Before joining FLAME, he was Associate Fellow at the Institute for Human Development, Ranchi, India. He has over 14 years of teaching experience both in the US and India. Debasis has taught macroeconomics, business mathematics, and econometrics at the undergraduate level and financial econometrics, marketing analytics, and operational research at the post-graduate levels. Dr. Rooj extensively imbibes real-life examples and data analysis in his teaching. Dr. Rooj's current research includes exploring the dynamic macroeconomic linkages in India's housing and tourism market. He has recently co-authored a paper that provides deep insight into India's health insurance market with significant policy implications. In his other work, he uses mixed frequency regression analysis and shows that monetary policy has a limited role in India's private investment growth. Debasis has presented his research in several national and international conferences. He has also provided research support for theEconomic Survey of Jharkhand 2015-16 & 2018-19, Government of Jharkhand and was also a part of a Government of Jharkhand sponsored evaluation program on creating awareness about protecting environment and biodiversity. His Ph.D. dissertation at Northern Illinois University, USA explored the simultaneous linkages between the macro-economy and financial market using a production-based DSGE model with long-run stochastic shocks. His paper titled Asset Pricing Implications in a Production Economy with an Investment-Specific Technology Shock won second prize at the Ph.D. Students' Thesis Competition organized by the Illinois Economic Association, Illinois in 2010. He was also the recipient of outstanding teaching assistant award by the department of economics, NIU.
---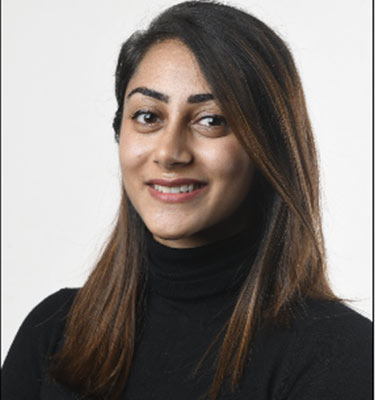 Diya Uday
XKDR Forum
Diya leads the research work on land markets at XKDR Forum. Her interests are in the areas of regulatory governance, state capacity and access to finance. She has worked on projects for the World Bank, National Council for Applied Economic Research; the Indira Gandhi Institute of Development Research, the Department of Economic Affairs at the Ministry of Finance (Government of India) and the National Bank for Agriculture and Rural Development. She has been visiting faculty at the Tata Institute of Social Science in Mumbai, and has previously been an associate at leading law firms in India including Cyril Amarchand Mangaldas.
---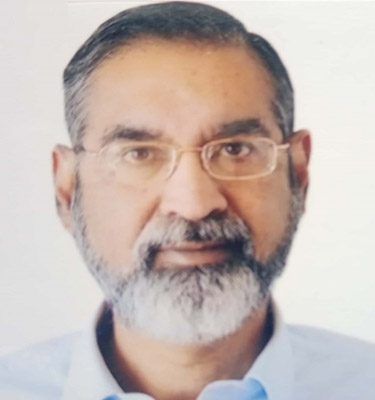 Deepak Sanan
XKDR Forum
Deepak Sanan is a former member of India's senior civil service, the Indian Administrative Service. He was allocated to the state of Himachal Pradesh. He retired from service in January, 2017 and has settled in his state of allotment. Apart from consulting with various development organisations, he has served on the staff of the World Bank. He is currently a senior visiting fellow at the Centre for Policy Research, New Delhi. Major areas of his interest include public policy in the areas of state capacity, land governance, public finance, energy, water and sanitation. His other affiliations include advising at the Indian Institute for Human Settlements (IIHS), Bangalore on a variety of subjects related to his experience and special interests.
Deepak Sanan has published regularly on public policy issues in newspapers, academic journals and books and written extensively on travel in Himachal Pradesh. Deepak Sanan has completed an M.A. Politics (IR) from Jawaharlal Nehru University, Delhi in 1979 and a B.Com (Hons) from SRCC, Delhi University in 1977. He has been a recipient of the McNamara Fellowship of the World Bank in 1996.
---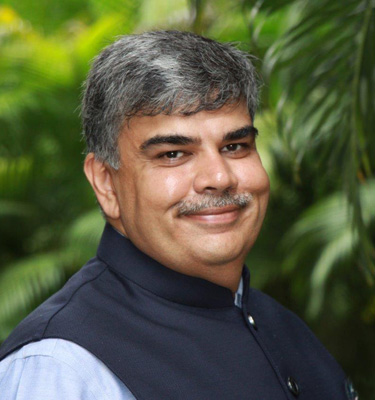 Dishan Kamdar
FLAME University (Vice-Chancellor)
Prof. Dishan Kamdar is the Vice-Chancellor of FLAME University. Before FLAME, he was the Deputy Dean of Academic Programmes and Professor of Organisational Behaviour at the Indian School of Business (ISB). Prior to ISB, Prof. Kamdar taught Organizational Behaviour at the National University of Singapore (NUS). He holds a Ph.D from the National University of Singapore, 2004, M.Sc (Management), National University of Singapore, 2001 and BBA (Hons), National University of Singapore, 1999.
Prof. Kamdar specializes in teaching Negotiation Analysis and Decision Making, to students of the various PG programmes, advanced management programmes and short duration executive education programmes. Prof. Kamdar's expertise encompasses the space of negotiations and workplace behaviour. He also trains senior executives from PSUs and the Government. Some of the organizations where he has taught and consulted include Novartis Healthcare Pvt. Ltd., Facebook, Ernst & Young, The Walt Disney Company, Cadbury, GE Healthcare, Infiniti Retail Ltd., Defence Ministry, Indian Police Service, LIC, ONGC, Nokia, Bajaj Alliance, Wockhardt Hospitals, Standard Chartered Bank, Axis Bank, American Express, Bank of Baroda, Airtel, Bennett Coleman & Co. Ltd., Star India Pvt., Ltd.
His research interests include work-related performance and extra-role behaviours which are both 'promotive' and 'prohibitive', knowledge sharing, group performance, trust, a voice in the organisation, whistleblowing, creativity and leadership, work culture and more.
---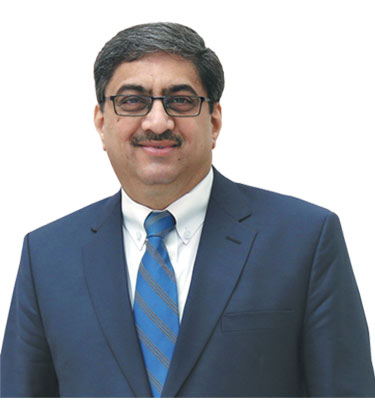 Gautam Bambawale
Former Ambassador
Ambassador (Retd) Gautam Bambawale was a member of the Indian Foreign Service from 1984 to 2018. He was India's Ambassador to Bhutan, Pakistan and China. Bambawale was stationed in Washington DC in 2004-07 during the Indo-US nuclear deal which transformed ties between the two countries. He has been India's first Consul General in Guangzhou (China) 2007-09. He was Director of the Indian Cultural Centre, Berlin 1994-98.
Ambassador Bambawale worked in the Prime Minister's Office 2002-04. At the Ministry of External Affairs he was Joint Secretary for East Asia from 2009-2014. Bambawale has dealt with China for 15 years of his 34 year diplomatic career.
Ambassador Bambawale is currently Distinguished Professor, Faculty of Humanities and Social Sciences, Symbiosis International University, Pune.
---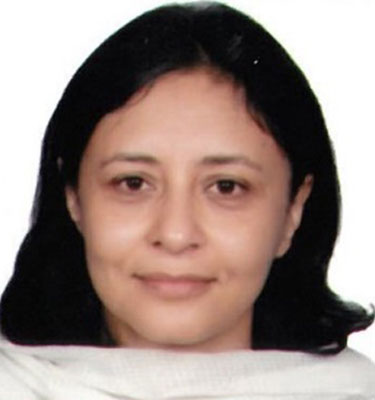 Ila Patnaik
Aditya Birla Group
Dr Ila Patnaik is the Group Chief Economist at the Aditya Birla Group. Prior to this she was a professor at the National Institute of Public Finance and Policy (NIPFP) for 16 years.  She was the Principal Economic Advisor to the Government of India where she conceptualized the Economic Survey of India 2013-2014. She has been an associate for the Carnegie Endowment for International Peace, and a visiting scholar to IMF, Washington. She has served on several Government advisory committees and working groups on financial policy and regulation.
Earlier in her career, she has worked as a senior economist at National Council for Applied Economic Research and as a senior fellow at the Indian Council for Research in International Economic Relations. She is an avid researcher on open economy macroeconomics and has numerous research papers to her name.  Dr. Patnaik has written extensively for various publications such as Indian Express, Financial Express and Business Standard. Dr. Patnaik has a Ph.D. in Economics from the University of Surrey, United Kingdom and a Master's from the Centre of Economic Studies and Planning, Jawaharlal Nehru University, Delhi.
---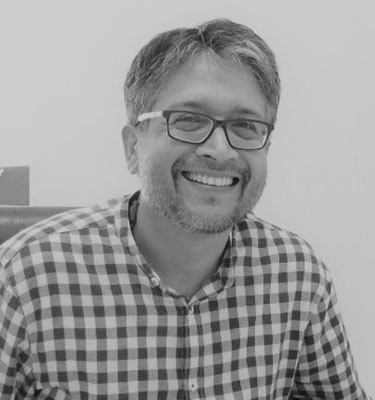 Indradeep Ghosh
Dvara Research
Indradeep Ghosh is Executive Director of Dvara Research. He holds a PhD from MIT and an MA from Cambridge University (where he won the Adam Smith Prize given to the top graduating student in the university) in Economics. Post MIT, Ghosh pursued academia for over a decade, first at Haverford College in Philadelphia, Pennsylvania, and then at the Meghnad Desai Academy of Economics in Mumbai, India. At Dvara Research, he drives the research agenda and leads research priorities in coordination with the practice heads.
---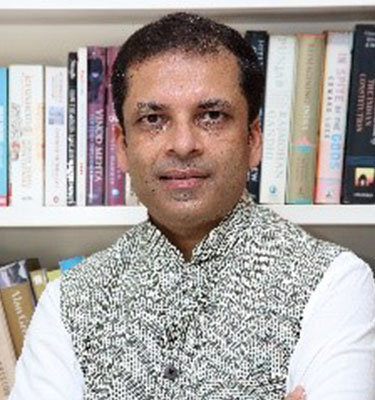 Karandeep Singh
Trilegal
Karan Singh co-founded Trilegal, one of India's leading law firms.  He was also part of the firm's management for many years before stepping down in 2020, after spending over 25 years in legal practice.  He continues to serve on the Board of the firm.  In 2022, he co-founded TrustBridge, a non- profit that works in the area of improving the Rule of Law in order to further economic growth and create efficient markets.  Karan also serves as an advisor and trustee on other non-profits including SaveLife Foundation.
---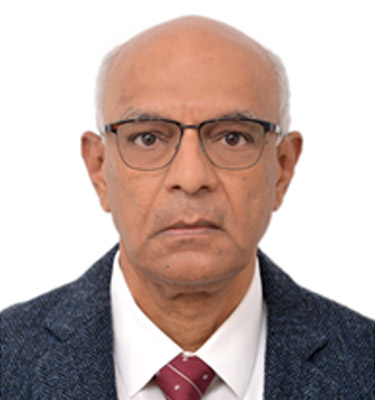 KP Krishnan
Honorary Research Professor
Dr KP Krishnan is an Honorary Research Professor at CPR. He was educated in Economics at St. Stephens College and Law at the Campus Law Centre, University of Delhi and obtained his Ph.D in Economics from IIM Bangalore. He joined the IAS in 1983 and superannuated from the service in 2019. Before retiring as Secretary Ministry of Skill Development and Entrepreneurship, he served in various positions in Government of Karnataka, Government of India and the World Bank, primarily in the areas of Economic Affairs and Macro Policy and Rural and Urban Development. Dr Krishnan has authored a number of reports and published many academic papers. In 2012, he held the BoK Visiting Professorship in Regulation in the University of Pennsylvania Law School. In 2017, he was conferred with the Distinguished Alumni Award of IIM Bangalore. From August 2020 to December 2021, he served as the IEPF Chair Professor at the National Council of Applied Economic Research (NCAER). He has been a Visiting Professor of Economics, Public Policy and Regulation at the LBSNAA Mussorie, ISB Hyderabad and Mohali, Ashoka University and IIM Bangalore. He writes a monthly column (Artikam Chintanam-thoughts on the economy) in the Business Standard focusing on the Indian economy and financial sector issues since August 2020.
---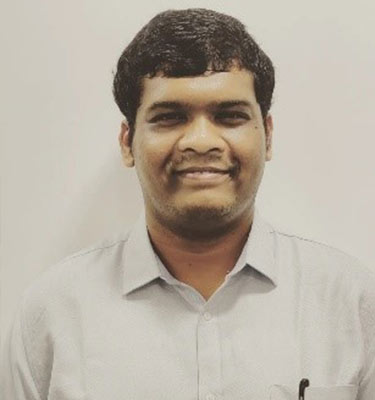 Karthik Suresh
XKDR Forum
Karthik Suresh is Research Associate at XKDR Forum, Mumbai. A lawyer by training, his current areas of research include technology policy, the performance of courts, and public procurement. Prior to joining XKDR Forum, he was a researcher at the National Institute of Public Finance and Policy in New Delhi.
---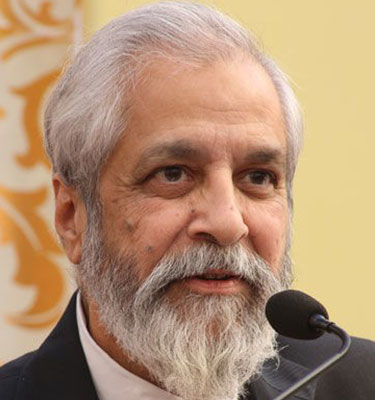 Justice (Retd.) Madan Lokur
Justice Madan B. Lokur was enrolled as a lawyer in 1977. He was appointed as the Central Government Standing counsel in the Delhi High Court in 1990 and later as Additional Solicitor General in 1998. He was a Judge of the Delhi High Court from February 1999 and later its Acting Chief Justice. Then Chief Justice, Gauhati and Andhra Pradesh High Courts. He was a Judge of the Supreme Court of India from June, 2012 till December, 2018. He is presently a Judge of the Supreme Court of Fiji since 2019. He has a professional chamber practice and is an independent arbitrator. He contributes frequently on legal issues.
---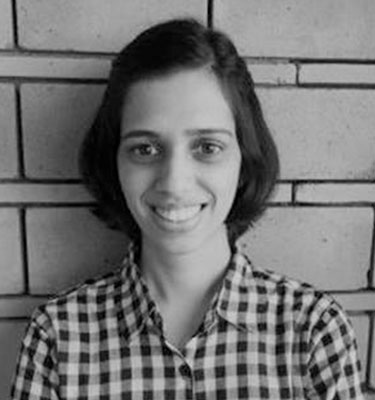 Misha Sharma
Dvara Research
Misha leads the Household Finance Practice at Dvara Research. In this role she focuses on identifying key research gaps in the field of Household Finance and building evidence to inform market practices and design of financial sector policy.  Misha specialises in policy research and advocacy in the domain of financial inclusion. She has several years of experience working with the financial inclusion vertical at IFMR LEAD where she managed two large scale trials on the impact of access to formal financial services on low-income households in rural Tamil Nadu. While with IFMR LEAD, she was awarded the CFI Accion Fellowship to research on the role of agent network in transitioning low-income households to digital financial platforms. Prior to Dvara Research, she worked as a Senior Research Manager with the Centre for Social Impact and Philanthropy at Ashoka University, researching on the state of the Indian philanthropy sector. Misha has written several research papers and columns, commenting on the state of inclusive finance in India. Misha holds a Masters Degree in Economics from the University of Edinburgh and a Bachelors Degree in Economics from Stella Maris College, Chennai.
---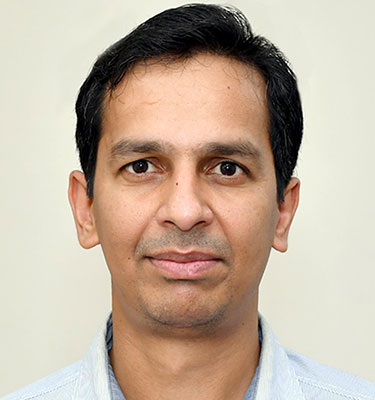 Manish Kumar Singh
IIT Roorkee
Dr. Manish K. Singh is Assistant Professor (Economics) at the Department of Humanities and Social Sciences, IIT Roorkee. Prior to this, he was a faculty at the Department of Management Studies, IIT Delhi. He studied at IIT Bombay, BGSE, and UB, Barcelona. He has held positions at the Finance Research Group, Indira Gandhi Institute of Development Research, Deutsche Bank Operations India, and FinIQ Consulting. His research interests include banking and sovereign credit risk, international finance, public finance, and financial economics. He is a certified Financial Risk Manager (FRM) by GARP.
---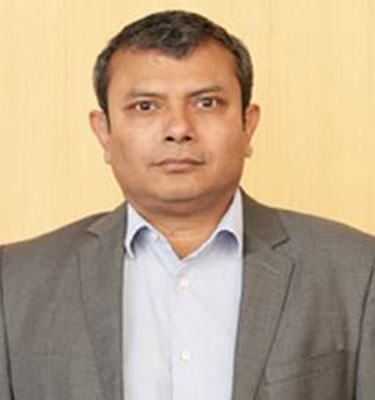 Nilanjan Banik
Mahindra University
Nilanjan Banik currently works as a Professor at Mahindra University, India. He is also an Academic Consultant with Geneva Network, United Kingdom; Hankuk University of Foreign Studies, South Korea. He earned his Phd in Economics from Utah State University, USA and a Master of Economics from Delhi School of Economics, India. Prof. Banik works focus on the application of econometrics in issues relating to international trade and development economics. He has published in several peer-reviewed journals, some of them 'A' categories, such as International Review of Economics and Finance, Empirical Economics, Review of Development Economics, etc. Additionally, he has written a book on the Indian macroeconomy which is published from Sage. He also has the distinction of writing editorials for all major English dailies in India, and abroad including that of Wall Street Journal, Business Times, and Huffington Post.
---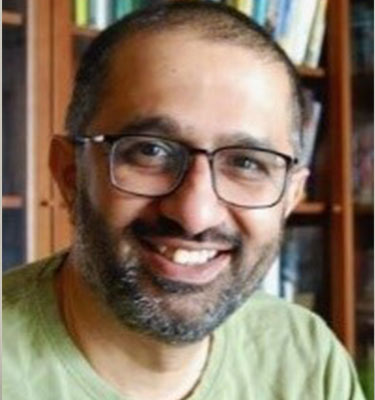 Nitin Pai
Takshashila Institution
Nitin Pai is co-founder and director of the Takshashila Institution, an independent centre for research and education in public policy. His current research includes information warfare, the geopolitics of the Indo-Pacific. He teaches international relations, public policy and ethical reasoning at Takshashila's graduate programmes. He is currently a columnist with Mint, Sakal and ThePrint. His book "Nitopadesha - Moral Tales for Good Citizens" is currently under publication. He is the co-editor of "India's Marathon: Reshaping the Post-Pandemic World Order" published in 2020. Earlier in his career, Pai worked on satellite design, undersea cable projects and RF communications. He also spent more than a decade as a technology policymaker in the Singapore government. He was a gold medalist from the National University of Singapore's LKY School of Public Policy, an undergraduate scholar at Nanyang Technological University (NTU), and an alum of National College, Bangalore.
---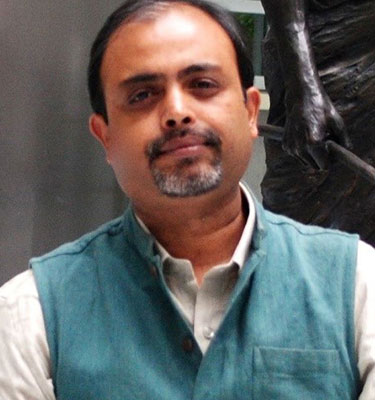 Pranab Ranjan Choudhury
NRMC Centre for Land Governance
Pranab is a researcher and consultant on natural resources management and governance, with more than 25 years of experience. First as a scientist with Indian Council of Agriculture Research and later as an independent practitioner, a decade each, he has worked with governments, donors, NGOs and communities across South Asia, developing land use and livelihood solutions, aiming sustainability and equity.  Through Center for land Governance, he founded in 2015, he now conducts action and policy research on inter-disciplinary issues around land tenure, focusing rural, forest and urban land informalities at the interface of policy and practice. CLG seeks to improve and expand land governance space through partnerships, networking and policy and action research for inclusive tenure security. It hosts annual India Land and Development Conference (ILDC). Pranab actively contributes to national and global land initiatives, as part of Global Land Networks, events, partnerships and through his studies as well as writings in peer reviewed and popular publications. He also advises land and forestry initiatives by state, NGOs and academics.
---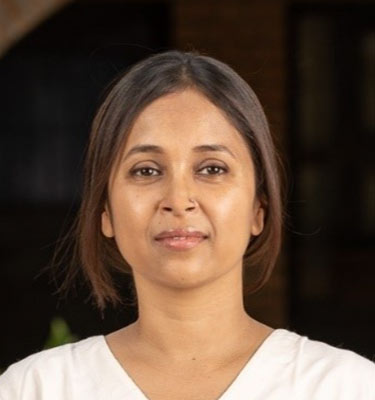 Pritha Dev
IIM Ahmedabad
Pritha Dev is an Associate Professor in the Economics area at the Indian Institute of Management Ahmedabad. She was the founding Chairperson of the Gender Center at IIMA. Before joining IIMA, she worked as faculty at the Business School of the Instituto Tecnologico Autonomo de Mexico (ITAM) in Mexico City, Mexico. Her research and teaching interests are at the intersection of gender, game theory, economics of networks, and experimental economics. Within gender, her work focuses particularly on issues related to labor, sexual harassment, gender based violence and health. She has been one of the co-organizers of the Network Science in Management conference series at IIMA.
---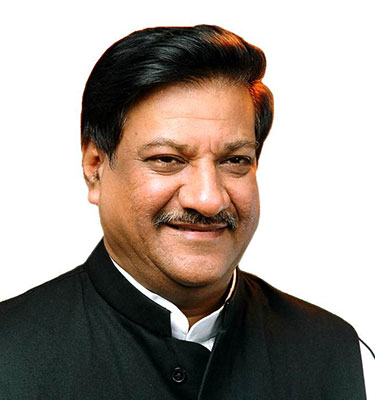 Prithviraj Chavan
Former Chief Minister of Maharashtra
Mr. Prithviraj Chavan was Chief Minister of Maharashtra, (India's second largest state) from November 2010 to September 2014. Prior to this, he was Minister of State in the Indian Prime Minister's Office from 2004 to 2010. He was concurrently the Minister of State for Personnel and of Parliamentary Affairs. In 2009, he was additionally appointed as India's Science Minister. He was also a member of National Atomic Energy Commission and Space Commission.
Mr Prithviraj Chavan has had a legislative career spanning over 27 years. He was elected as a Member of Parliament to Lok Sabha (Lower House of the National Parliament) in 1991. He was re-elected to Lok Sabha in 1996 and in 1998. In 2002 and 2008, he was elected to Rajya Sabha (Upper House) and continued to be an MP till 2010. Later, after becoming the Chief Minister he was elected to Maharashtra State Legislature in 2011 and he continues to be a Member of state Legislative Assembly.
Mr. Chavan graduated from BITS Pilani, India and holds a Master's degree in Engineering from University of California at Berkeley, USA.
---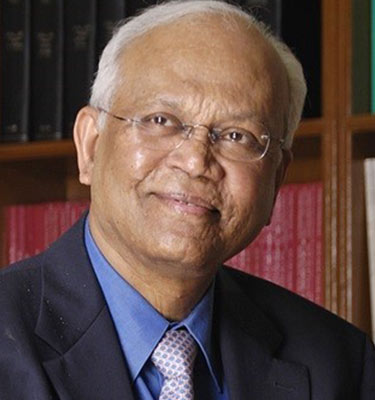 Raghunath Anant Mashelkar
Former Director General of the Council of Scientific and Industrial Research
Dr. Raghunath Anant Mashelkar is known for his own world class scientific research, transformative science and innovation institution leadership, pioneering different Indian movements ranging from traditional knowledge protection to creation of strong yet balanced IPR systems, to inclusive innovation movement based on the concept of Gandhian Engineering that he pioneered. He has been an influential thought leader in shaping Science, Technology & Innovation policies in post liberalised India.
---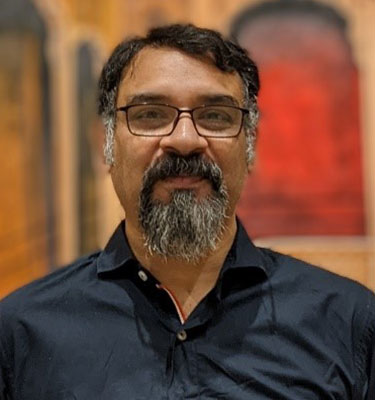 Rahul Chopra
FLAME University
Rahul Chopra is the Director of the Centre for Sustainability, Environment, and Climate Change, FLAME University, India and an Associate Professor of Environmental Studies. He is the project director of the global climate change education project TROP ICSU of the International Union of Biological Sciences that aims to integrate climate change education in the curriculum across the world. He was the convener of the National Resource Center on Climate Change at the Indian Institute of Science Education and Research (IISER), Pune.
His interests are multidisciplinary and include curriculum development in Earth and Environmental Studies; the use of satellite derived remotely sensed and in-situ data to evaluate our changing environment; historical GIS and the spatial humanities; field based geological and environmental studies, and the use of high resolution chemical analyses instruments and data to study various earth and environmental processes. He received his Ph.D. from the University of Chicago, USA.
---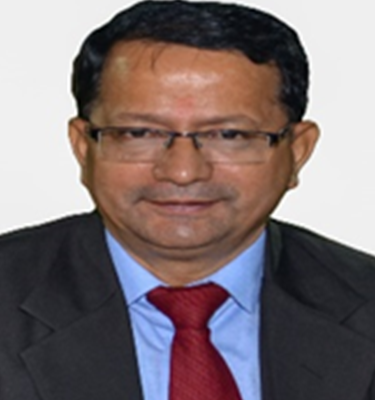 Rajendra P. Mamgain
Doon University
Rajendra P. Mamgain is a development economist having over three decades of research and teaching experience. He specialises in the areas of labour, employment, migration, education & skill development, human poverty, inclusive development and impact evaluation of government programmes. Dr Mamgain actively contributed to policy-oriented research in his areas of interest. His research contribution is recognised by Global Labour Organisation, Maastricht, The Netherlands by bestowing upon him an honorary title of Fellow.
At present he is Professor of Economics and Head, Department of Economics, School of Social Sciences, Doon University, Dehradun. Prior to this he has served in reputed institutions  such as National Institute of Rural Development & Panchayati Raj, Hyderabad; Giri Institute of Development Studies, Lucknow; Indian Institute of Dalit Studies, New Delhi; Indian Council of Social Science Research;  Institute for Human Development; and National Institute of Labour Economics Research and Development (formerly known as Institute of Applied Manpower Research).. He has been consultant to various national and international organizations. Dr. Mamgain has been a member of various policy advisory and professional bodies of reputed institutions in India.
---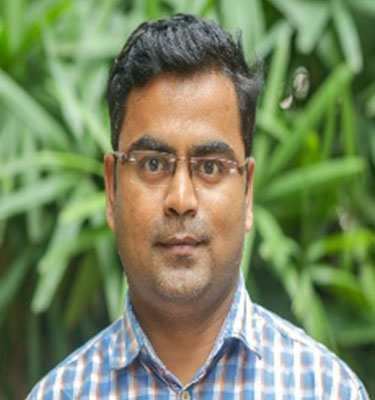 Ravikiran Naik
FLAME University
Ravikiran Naik is an Assistant Professor – of Economics. He received his Doctorate Degree in Economics from Jawaharlal Nehru University, New Delhi, and has completed his master's in Economics from Gokhale Institute of Politics & Economics-Pune. He was also a Post-Doctoral Fellow at Indian Institute for Human Settlements (IIHS), Bangalore. He is an applied economist by training and has a keen interest in the research areas involving Labor Economics, Informal employment and Entrepreneurship, Inter- generational economic mobility, and economics of education. He has published peer review articles in national & international journals. He has also co-authored a book titled 'Women Entrepreneurs in The New Indian Middle Class: Macro & Micro Perspectives. Prof. Ravikiran's teaching interests include Labour economics, Microeconomics, Public Economics, Law, and Economics. His teaching approach is based on a pluralist/ heterodox approach to foster constructive debate around emerging issues in economics.
---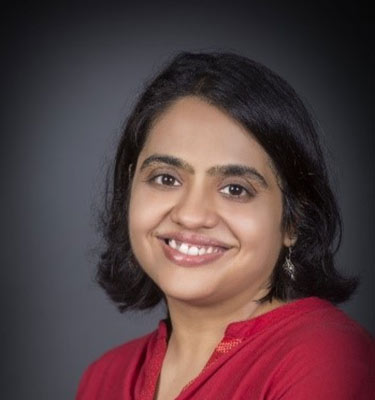 Renuka Sané
NIPFP
Renuka Sane is an Associate Professor at the National Institute of Public Finance and Policy. Her research interests lie in credit and bankruptcy, pensions, household finance, financial markets regulation, and the regulatory state. She is currently a member of the Task Force of Experts set up by the Employees Provident Fund Organisation to study its pension scheme. She was a member of the research team of the Bankruptcy Legislative Reforms Commission on individual insolvency, member of the Pension Advisory Committee of the Pension Fund Regulatory Development Authority, and a member of the Working Group on personal insolvency at the Insolvency and Bankruptcy Board of India. She has a PhD in Economics from the University of New South Wales and holds an M.A. in Economics from Mumbai University.
---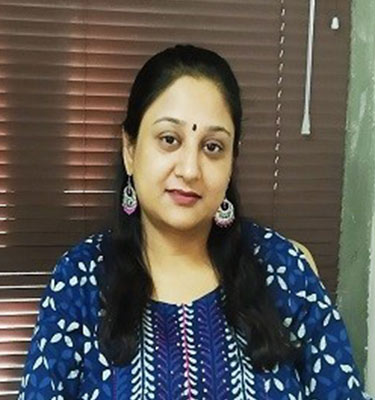 Reshmi Sengupta
FLAME University
Reshmi Sengupta is an Associate Professor of Economics and Co-Chair in the Center for Economics and Public Policy at FLAME University, Pune. She received her Ph.D. from Northern Illinois University, Illinois, USA, and her M.Sc. from the University of Calcutta, Kolkata. She also holds a Post-Graduate Diploma in Health Services Management from the Indian Institute of Public Health, Bhubaneswar. Dr. Sengupta has twelve years of teaching experience. Her research interest lies in analyzing large-scale survey datasets using modern econometric methods, primarily in development and health economics, to produce convincing evidence for public policy decisions. Dr. Sengupta has published her work in several national and international journals. She has provided research consultations in the Post-Sachar Evaluation Committee Report (Kundu Committee), Centre for Telangana Studies, MCRHRDI & CDPP, Hyderabad, and Economics Survey of Jharkhand, for the Government of Jharkhand. Dr. Sengupta is also working on research projects funded by national and international grant agencies.
---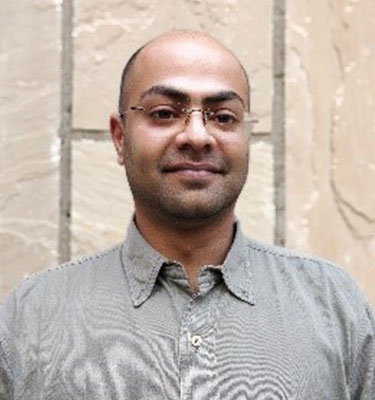 Rishab Bailey
Lawyer
Rishab is an advocate and technology policy researcher based in New Delhi, India. He is a visiting fellow at the xKDR Forum, Mumbai, and a consultant to the Young Leaders in Technology Fellowship and International Innovation Corps Programmes of the University of Chicago Harris School of Public Policy. His work involves research and advocacy, and focuses on telecommunications regulation, digital rights, platform regulation, data governance, competition and regulatory governance in the technology space. Rishab was previously a fellow at the National Institute of Public Finance and Policy, New Delhi, a research analyst at a global software company, and has also been associated with various civil society organisations in India working on issues connected to Internet governance, protection of civil liberties in the online space, technology and intellectual property law. He holds a BA LLB (Hons) degree from the National Law School of India University, Bangalore, India (2007), and an advanced degree in law and digital technology (cum laude) from the University of Leiden, Netherlands (2017).
---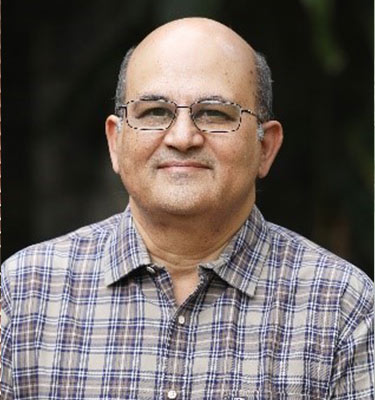 Rishikesha Krishnan
Indian Institute of Management Bangalore (IIMB)
Prof. Rishikesha Krishnan is Director and Professor of Strategy at the Indian Institute of Management Bangalore (IIMB). He was earlier Director of IIM Indore. He is currently the Ram Charan Chair Professor in Innovation and Leadership, and earlier held the Jamuna Raghavan Chair in Entrepreneurship at IIMB from 2007 to 2010.
Prof. Krishnan was educated at IIT Kanpur, Stanford University and IIM Ahmedabad. His main areas of interest are strategy and innovation. He has been listed in the Thinkers50 India list of most influential management thinkers from India. Apart from academic publications, Prof. Krishnan has written two books: 8 Steps to Innovation: Going from Jugaad to Excellence (co-authored with Vinay Dabholkar) which won the Best Book Award for 2013-14 from the Indian Society for Training & Development and From Jugaad to Systematic Innovation: The Challenge for India.
Prof. Krishnan has extensive corporate board and advisory experience. He is currently on the boards of the National Payments Corporation of India (NPCI), Wheels India Ltd., and the Higher Education Financing Agency (HEFA). He has served on several committees set up by the Government of India and prominent industry associations related to innovation in India. Prof. Krishnan was a member of the expert committee set up by the Government of India in 2017-18 under the chairmanship of Justice BN Srikrishna to propose a data protection framework for India. Prof. Krishnan co-founded one start-up and was the CEO of another. He has been on the jury of the Economic Times start-up awards. He is currently on the advisory board of YourNest Investment Advisors.
---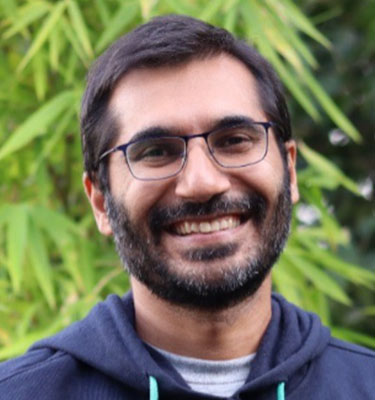 Sachin Malhan
Agami
Sachin Malhan is the co-founder of Agami, an organization catalyzing innovation, entrepreneurship and collaborative action to advance new and improved systems of law and justice. Agami's critical role on advancing Online Dispute Resolution and Digital Courts in India is well recognized. Before Agami, Sachin was the Executive Director of the Changemakers program of leading non-profit Ashoka. Sachin has previously co-founded three ventures in India – test prep pioneer Law School Tutorials (LST, now called CL LST), Rainmaker, a learning and talent platform that ultimately spun off Vahura and mylaw.net, and Inclusive Planet, a policy and platform venture focused on greater literary access for the visually impaired. For his work in technology, media, social impact and education, Sachin became an INK Fellow in 2010. Sachin is a graduate of National Law School, Bengaluru, and began his career with law firm Amarchand Mangaldas in their Mumbai offices. Sachin cares deeply about the aspiration and potential of every young person in India.
---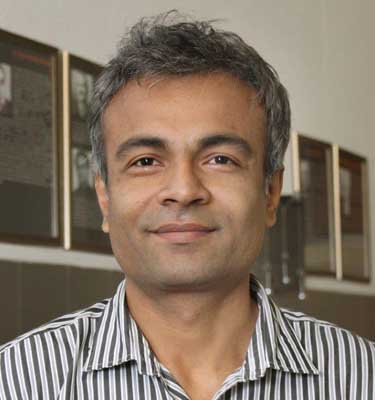 Santosh Kumar Kudtarkar
FLAME University (Dean FLSE)
Santosh Kumar Kudtarkar holds a Master's in Physics from IIT-Madras and a Ph.D. from the Institute of Mathematical Sciences (MATSCIENCE), Chennai. A Theoretical Physicist by training, his research interests are in applications of field theory in High Energy and Condensed Matter Physics, Dynamical Systems and Mathematical Modelling in the Social and Management Sciences. He is passionate about Quantitative Models and has completed multiple industrial projects.
His consulting domain of expertise lies in the development, testing, validation and deployment of Mathematical, Statistical and Machine Learning models for Consumer Research, Demand Forecasting, and Optimisation. Dr. Kudtarkar has been associated with FLAME since its inception.
---
Sattwick Dey Biswas
IPP, NLSIU/ Institute for New Economic Thinking
Sattwick Dey Biswas is an affiliated Research Fellow at the Institute of Public Policy, Bangalore, India. In 2019, he has earned Doctor rerum politicarum at the School of Spatial Planning, TU Dortmund University, Germany. He has published his doctoral thesis as a book titled, "Land acquisition and compensation in India: Mysteries of valuation" (2020) with Palgrave Macmillan/ Springer Nature. Currently, he is working in the areas of Land Policy, Social Policy, and Political Economy. In these areas, he is in the process of publishing journal special issues, (co)-edited books, and individual papers/book chapters. He is alumnus of Visva-Bharati, Oslo Metropolitan University and TU Dortmund.
---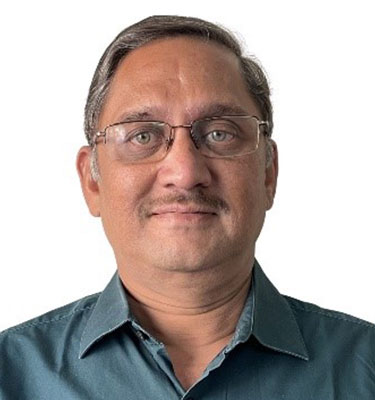 Shantanu Dixit
Prayas
Shantanu Dixit is one of the founding members of Prayas (Energy Group). He was also the Coordinator of the Group from 2012 to 2021. Since 1992, as part of Prayas (Energy Group), he has worked on a range of power sector-related issues from techno-economic, legal, and broader public interest perspective. He contributes to the development of the Indian energy sector and the protection of consumer interests through research and extensive policy, and regulatory engagement in many states and at the National level.
---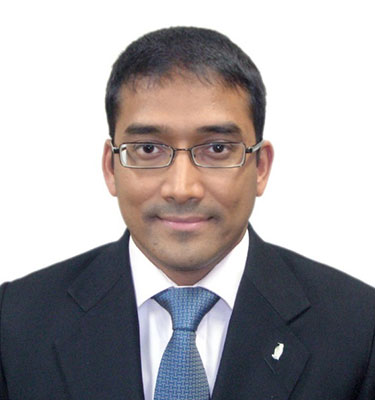 Somesekhar Sunderesen
Lawyer
Somasekhar Sundaresan is a lawyer practising as counsel in the areas of financial sector regulation, competition law, company law, exchange controls, and related litigation. As a member of committees set up by the Government of India, SEBI and the RBI, Somasekhar has drafted laws governing takeovers, insider trading and corporate governance of banks. He was actively involved in drafting the Indian Financial Code recommended by the Financial Sector Legislative Reform Commission. He currently serves on the Advisory Committee of the Insolvency and Bankruptcy Board of India on corporate insolvency and liquidation. Somasekhar is a member of the Board of Studies in the Institute of Law, Nirma University; a member of the Advisory Board of Indian Law Review, a journal on Indian law with comparative perspectives; teaches securities law; and is an amateur mountaineer.
---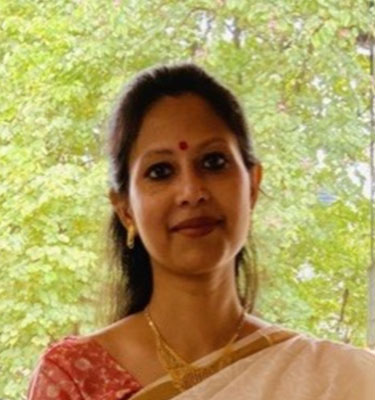 Sreeparna Chattopadhyay
FLAME University
Sreeparna Chattopadhyay received an AM ('03) and a Ph.D. ('07) in Anthropology with a focus on medical anthropology, demography, and South Asian studies from Brown University. She holds a Bachelor's Degree in Economics Hons ('01) from St. Xavier's College, Mumbai, India. She is an Associate Professor of Sociology at FLAME University in Pune. Her research in the last fifteen years has focused on the ways in which gender disadvantages interact with socioeconomic inequities, shaping women's life trajectories including impacts on health, education, and exposure to violence. Her work has been published in several national and international journals and also has been covered by the press. She has received a number of prestigious awards to support her work including from the National Science Foundation, the Harry Frank Guggenheim Foundation, and the Mellon Foundation. Sreeparna has worked for the government, academia, and non-profits in India, the US, and the UK. Her first book The Gravity of Hope on domestic and structural violence will be published in 2022. She has two current research projects - one examines discourses of respectful maternity care in the context of institutional births in India and another on fertility intentions among urban, middle-class Indians.
---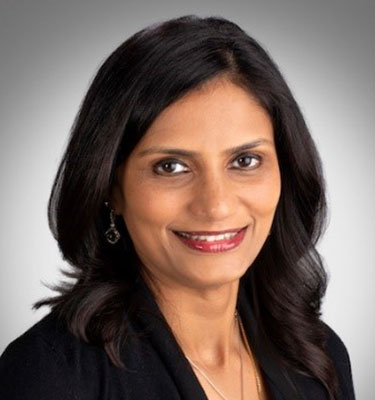 Sunanda Nair-Bidkar
Institute for New Economic Thinking
Sunanda Nair-Bidkar is the Director of Strategic Planning, South Asia at the Institute for New Economic Thinking. Nair-Bidkar began her career as an Attorney in the Supreme Court of India, attached to the chambers of the constitutional lawyer K.K. Venugopal, the former Attorney General for India. She has been an in–house corporate counsel for the Essar Group, a global conglomerate based in Mumbai, an associate with the boutique international corporate law firm, Levin and Srinivasan LLP in New York City, and an intern with the United Nations Agency, the World Intellectual Property Organization (WIPO) in its New York office.
Nair-Bidkar has been a member of the Supreme Court Bar Association of India. In 2011, she founded Indus Interface LLC, an international strategic consulting firm based in the United States, of which she remains the managing director.
She currently serves on the Board of Trustees for Peddie School, a private, co-ed boarding, and day high school located in Central New Jersey, and has previously served on the Board of Trustees for the Princeton Montessori School, a private, infant–8 grade day school in Princeton, New Jersey. She has also served on the Board of Directors of the Women's Fund of New Jersey. Nair-Bidkar is currently the Co- Chair of the Board of Directors of Sakhi for South Asian Women in New York. As a volunteer with Sakhi since 1999, she has been working with survivors of violence in the South Asian Community for over two decades.
Nair-Bidkar earned a Bachelor of Arts degree in History with Honors from the Hindu College, University of Delhi, a Bachelor of Laws degree from the Campus Law Centre, University of Delhi, and a Master of Laws degree from Columbia Law School in New York.
---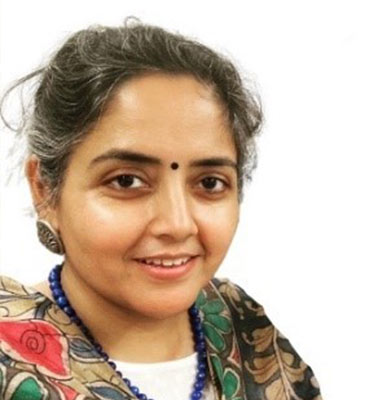 Supriya Sharma
CIIE.CO
Supriya Sharma is a Partner leading the research function at CIIE.CO, India's foremost and leading entrepreneurship platform housed at IIM Ahmedabad. As an academia-industry translator, Supriya drives building of pathways between robust research and startups. At CIIE.CO, she oversees research and building of tools for founders and the startup economy. Supriya is a Fellow of the Indian Institute of Management Ahmedabad and continues to publish her research and teach courses on entrepreneurship and organisational behaviour. She is also an alumni of the International Visitor Leadership Program, USA.
---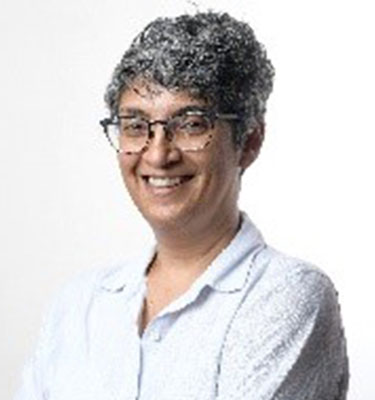 Susan Thomas
XKDR Forum
Susan Thomas has studied at IIT Bombay and the University of Southern California. She has been faculty at the Indira Gandhi Institute for Development Research. Her research lies in the areas of finance, markets and the economy. She worked in the design of the NSE-50 ("Nifty") index and the risk management systems of the Indian equity derivatives markets. Her policy engagements with the Ministry of Finance included being a member of the Standing Council of the competitiveness of the Indian Financial Sector (2013), and the Bankruptcy Legislative Reforms Committee (2014). She led the research team that designed and drafted the Insolvency and Bankruptcy Code (2016) and worked with the Ministry of Corporate Affairs on the organisational structure of the Insolvency and Bankruptcy Board of India and the National Companies Law Tribunal.
---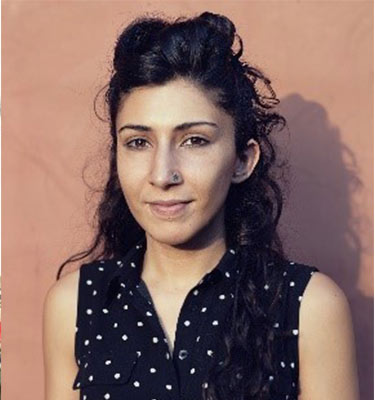 Urvashi Aneja
Digital Futures Lab
Urvashi Aneja is the founding director of Digital Futures Lab. Her current work examines the ethics and governance of AI in the global south; digital public infrastructure and platforms for public service delivery; and labour rights and wellbeing. Her research has been cited in leading national and global media publications, including the BBC, Reuters, and the Economic Times, and she has served on expert committees constituted by the Indian government on artificial intelligence and frontier technologies. She is also a Fellow at Chatham House and a Non-Resident Fellow at the Indian Institute of Technology, Mumbai. From 2017 to 2021, Urvashi was the Founder and Director of Tandem Research, an interdisciplinary research collective working at the interface of technology, society and sustainability. Urvashi has eight years of teaching experience, as a Lecturer at St. Hilda's College at the University of Oxford and as an Associate Professor of International Relations at the OP Jindal Global University. Urvashi has a PhD from the Department of Political Science and International Affairs, University of Oxford, UK, and a BA in Philosophy and Literature from the Utrecht University, The Netherlands.
---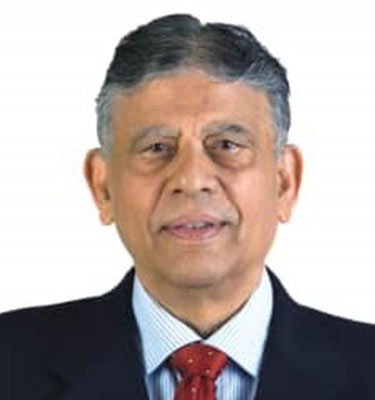 Vijay Kelkar
Economist, Chairman of the Forum of Federations
Dr. Vijay Kelkar is one of India's pre-eminent economists. He is a former Finance Secretary and was Chairman of the Thirteenth Finance Commission of India. For his services to the country, he was awarded the Padma Vibhushan, India's second-highest civilian award, in January 2011.
Known as the architect of the GST, Dr. Kelkar was Advisor to the Minister of Finance (2002-2004). He was the Finance Secretary in 1998-99, and in 1999 he was nominated as Executive Director of India, Bangladesh, Bhutan and Sri Lanka on the Board of the International Monetary Fund. Besides, he has held various notable positions in government, public and private sectors. Dr. Kelkar is also Chairperson of a committee constituted by the Government of India on revisiting & revitalizing the PPP model of infrastructure development, and Chairman for a Committee constituted by the Government of India to prepare a roadmap for enhancing the domestic production of oil and gas with sustainable reduction in import dependency by 2030. He has also been Chairman of the Indian Statistical Institute and the India Development Foundation. He holds a B.E. from the College of Engineering Pune, India, a M.S. from the University of Minnesota, U.S., and a Ph.D. in Economics from the University of California, Berkeley.
---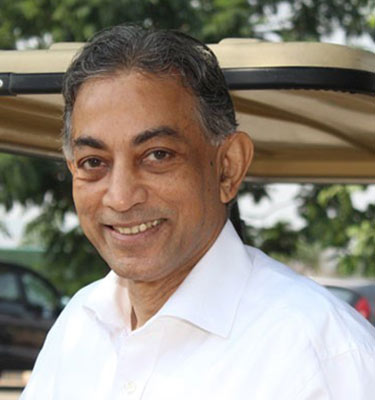 Vallabh Bhansali
FLAME University
Mr. Vallabh Bhanshali is a leading investment banker, investor, venture capitalist and Capital Markets expert of the country. He is the Co-Founder and Chairman of the ENAM group. He is a Trustee of the Bombay Stock Exchange and serves on various committees of the Stock Exchange, SEBI and other bodies. A person with diversified interests, Mr. Bhanshali has lectured throughout his career and conducted professional level seminars in the behavioural field and published several articles in professional and other magazines. He has a deep interest and understanding in many fields, besides the field of Finance, such as Religion, Behavioural Sciences and Economic Development. He serves as Director of Maya Entertainment Ltd. He has also served as Director of Axis Bank Limited since November 19, 2010. Mr. Bhansali received many awards and honours including the citation of Veteran Economist of the Capital Markets from the Indian Council of Business. He has a law degree and is also a Chartered Accountant.
---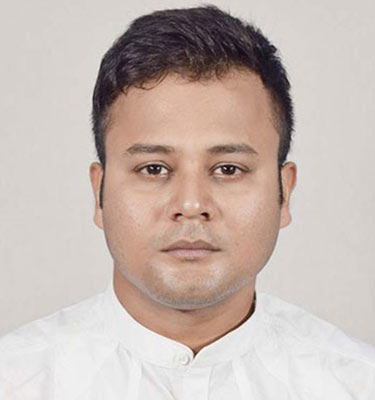 Vishal Choudhury
FLAME University
Vishal Choudhury is an Assistant Professor of Economics at FLAME University. He is currently pursuing his Doctorate Degree in Economics from University of Missouri- Kansas City (UMKC), USA. He holds a M.A. in Development Economics from South Asian University, New Delhi and a M.A. in Public Administration and Policy from the Renmin University of China, Beijing. He holds a bachelor's degree in Economics from St. Xavier's College (Autonomous), Kolkata.
His research interests are in the field of political economy, microeconomics, history of economic thought and emerging economies with focus on India and China. His PhD work investigates the interaction of the individual and society as theorized in the works of the classical political economists and attempts to recasts those discussions to evaluate and analyze the contemporary socio-economic and political experience/conditions of the emerging economies of China and India. This implies that his works delves into variegated spectrums of economic theory- the philosophical questions revolving around the issue of rationality, the political economy of institutions such as gender, caste and race and the changing dynamics between work and leisure within the context of the Chinese and the Indian economy.
---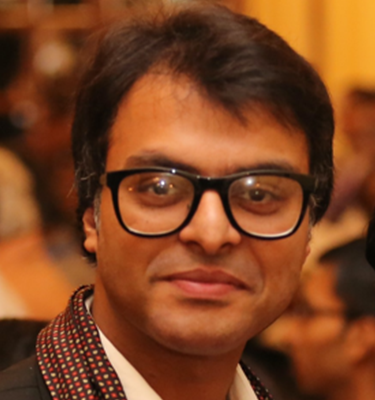 Yugank Goyal
FLAME University
Yugank is associate professor in public policy at FLAME University, where he founded the Centre for Knowledge Alternatives. The Centre builds online dashboards on cultures and statistics of Indian districts. Earlier, he was the founding faculty member of OP Jindal Global University. He sits on the governing council of Indian School of Public Policy and also regularly consults government on public policy research and design. His research publications engage with new institutional economics, law and development, informal markets and of late, psephology. He studied engineering in India and pursued his masters and PhD in law and economics as Erasmus Mundus Fellow (he was at Hamburg, Rotterdam and Bologna). Yugank is passionate about small towns of India and also, education: recently, he co-founded a school in western, rural UP.