4th - 5th October 2023
---
Information
Gerontological research in India, despite its significant empirical and policy contributions, remains divided in terms of disciplinary exchanges and collaborations. The goal of this Conference will be to explore fruitful areas of exchange between the social sciences and clinical interventions of aging research by borrowing and adapting theories, methods, vocabularies and interventions. Specifically, the conference invites researchers and practitioners from a variety of disciplines including public health, demography, medicine, social work and nursing to present innovative research and theoretical findings that (1) improves overall well-being of older persons through person-centered interventions and theoretical provocations, (2) sharpens the link between research and practice, and finally, (3) facilitate a cross-disciplinary dialogue to imagine inclusive aging futures. We envision this conference to be a landmark intellectual event in generating futuristic gerontological knowledge in dementia, geriatric mental health, long-term care, retirement and technologies around aging in this country. Overall, by stimulating communications between researchers and those in practice, the Conference promises to contribute to the formulation of better policies and effective interventions in geriatric care.
Examples of topics might include but not limited to:
Family and caregiving
(Inclusive) Senior housing communities
Innovative practices in geriatric mental health (how do we deinstitutionalize long-term senior care?)
Rethinking community engagement models
Technologies for aging/Digital Aging (Human-non-human interface in senior care)
How can we use multiple cultural forms (music, art and theatre) in advancing professional practice in aging?
Methodological advances in geriatric intervention research
Smart home technologies and aging-in-place
---
Conference structure:
We will follow a symposium-style format where papers submitted will be presented under broad thematic areas. Authors will have a chance to engage in a discussion and get feedback from experts to arrive at collaborative directions in future research and interventions. We welcome paper abstracts not exceeding 500 words and author bio to be submitted by June 15, 2023.

Abstracts will be assessed based on their originality, innovation and methodological robustness. Participants will be expected to submit their complete manuscripts (or, in exceptional cases, an extended conceptual note) before the conference. This is done to ensure that panelists for the thematic areas are able to read and prepare feedback on the papers.

In addition to thematic sessions, the Conference will have a keynote and invited plenary speakers by researchers and practitioners who are pioneers in their fields.
---
Outcome
We anticipate two main deliverables. 1) We intend to invite selected papers to be submitted for a Special Issue in a top peer reviewed journal that covers social, behavioral and health dimensions of aging. 2) We aim to start an online research consortium that will facilitate an ongoing dialogue and exchange among academic peers, stakeholders and practitioners. This online (open-access) platform will host op-ed pieces, blogs and notes from the field by experts and thought leaders in geriatric care.
---
Key dates
Abstract submission portal open
April 15-June 15, 2023
Acceptance notification
June 30, 2023
Complete manuscript submission
September 1, 2023
Conference registration deadline
September 30, 2023
Conference

 

(Offline)
Oct 4-5, 2023
Registration link for paper presenters: https://forms.gle/9DgujyyypD8vpzjJ9
Registration link for general participants: https://forms.gle/fEHdAhpL6PWd3Z4C9
---
Program Schedule
Time

Event

9:30 A.M – 10:30A.M

Inaugural Session

Welcome by the Vice Chancellor, FLAME University
Overview of the conference
Dr. Tannistha Samanta
Vote of Thanks by  Prof S. Irudaya Rajan

10:30 A.M – 11:00A.M

Break: Meet-and-Greet over tea and snacks

11:00 AM-11:45 A.M

Keynote:
Prof. Loretta Baldassar
(Edith Cowan University, Australia)

11:45 A.M – 1:15 P.M

Plenary Session 1
Dr. Jonas Sunderakumar
(Brain Research Centre, IISC, Bangalore)
Dr Mahati Chittem
(Liberal Arts, IIT, Hyderabad)
Prof Harish Naraindas
( Centre for the Study of Social Systems, JNU)

1:15 P.M - 2:30 P.M

Lunch Break

2:30 P.M – 4:30 P.M

Paper Session 1: Psychosocial Dimensions of Aging
Chair: Prof. Irudaya Rajan (IIMAD)
Time

Event

9:00 A.M – 10:00 A.M

Plenary session 2
Prof.Mala Ramanathan
(Sree Chitra Tirunal Institute for Medical Sciences and Technology, Trivandrum)
Dr. Sadhna Srivastava
(Indian Council of Medical Research )

10:00 A.M – 10:30A.M

Tea Break

10:30 A.M – 12:30 P.M

Paper Session 2: Between the borders: Aging, displacement and nostalgia
Chair: Dr. Saima Farhad
(University of Kashmir)

12: 30 P.M - 1: 00 P.M

Animated Short film
Dr Swati Agarwal
(IDC School of Design, IIT Bombay)

1:00 P.M – 2:00 P.M

 Lunch

2:00P.M -  4: 00 P.M

Paper Session 3: Aging & Health: Perspectives, Contexts and Methodologies
Chair: Dr. Tannistha Samanta

4:00 P.M - 4:30 P.M

Tea Break

4:30 P.M - 5:15 P.M

Valedictory Session
Chair: Dr. Tannistha Samanta
Speaker : Dr. William Joe
(Institute of Economic Growth, New Delhi)
Closing remarks : Dr. Irudaya Rajan
 Conference Dinner (7:00pm-9:00pm)- Location TBD (by invitation only)
DETAILS OF ACCEPTED PAPERS
Psychosocial Dimensions of Aging India: Charting New Frontiers
Chair: Dr. Irudaya Rajan (IIMAD)
| | | |
| --- | --- | --- |
| Time | Title | Author (affiliation) |
|  2:30 P.M - 3:00 P.M |  A Study on Elderly inmates in Tamil Nadu's Central Prisons undergo Depression, Anxiety and Stress |  Srinivasan. S (Bharathidasan University) |
|  3:00 P.M - 3:30 P.M |  Elder abuse as a risk factor of psychiatric disorders among older adults in India: Evidence from Longitudinal Ageing Study in India |  Jhumki Kundu (IIPS, Mumbai) |
|  3:30 P.M - 4:00 P.M | A Social Health Perspective on Policies for People with Dementia: A Policy Ethnography | Sanghamitra Sarma & Prabhir Vishnu Poruthiyil, Ashank  (Desai Centre for Policy Studies, IIT Bombay) |
| 4:00 P.M - 4:30 P.M |  Using psychometric assessment to understand the dynamics of depression among elderly in India: Evidence from LASI Wave-1 |  Harshita Chari (Gokhale Institute of Politics and Economics, Pune) |
Between the borders: Aging, displacement and nostalgia
Chair: Dr. Saima Farhad (University of Kashmir)
| | | |
| --- | --- | --- |
| Time | Title | Author (affiliation) |
| 10:30A.M - 11:00 A.M |  The health implications of forced displacement on the Kashmiri Pandit Community |  Ashani Dhar (JNU) |
| 11:00 A.M-11:30 A.M |  Elderly and Refugee: An intersectional analysis of community engagement for PakistaniHindu migrants in Jodhpur |  Arunima Shandilya (University of Sussex) |
|  11:30 P.M- 12:00 P.M |  Getting Older Between Borders: A Mixed Method Study of Aging Experiences Among Refugees in India |  Sabeena Khatoon (University of Hyderabad) |
|  12:00 P.M - 12:30P.M |  When Milk Boils Over: Narratives of Caregiving In Proximity Vs At a Distance |  Mukta Sharangpani (Santa Clara University) |
Aging & Health: Perspectives, Contexts and Methodologies
Chair: Dr. Tannistha Samanta
Time

Title

Author (affiliation)

2:00P.M - 2:30 P.M

Gender differences in active ageing level and daily time use pattern among left-behind and not left-behind older adults: A comparative mixed method study from India.

Shinjini Ray, R. Nagarajan (IIPS, Mumbai)

2:30PM - 3:00P.M

Healthy and successful ageing manifest themselves through
community engagement in West Bengal, India.

Nilanjana Goswami, Trishna Chaudhuri (BITS PILANI, GOA; MANIPAL UNIVERSITY, JAIPUR)

3:00 P.M-3:30P.M

Impact of Economic, Cultural, and Social Capital on Physical Health of Older Adults in Lucknow City

Anamika Singh and Esha Chatterjee (IIT-Kanpur)

3:30 P.M - 4:00P.M

Exploring the Rural-Urban Divide in Computer Literacy among Elderly in India

Abna A (University of Kerala, Karyavattom campus)
---
Chairperson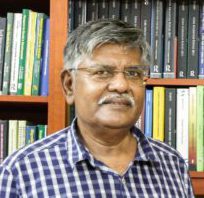 S Irudaya Rajan
CHAIR, IIMAD
The International Institute of Migration and Development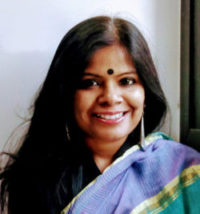 Tannistha Samanta
Associate Professor, Sociology,
FLAME University, Pune
---
Speakers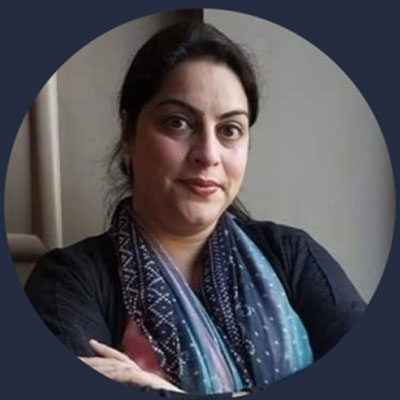 Dr. Saima Farhad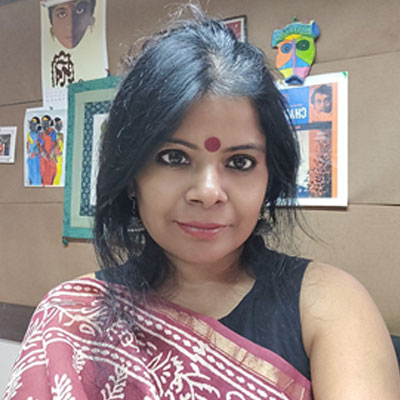 Tannistha Samanta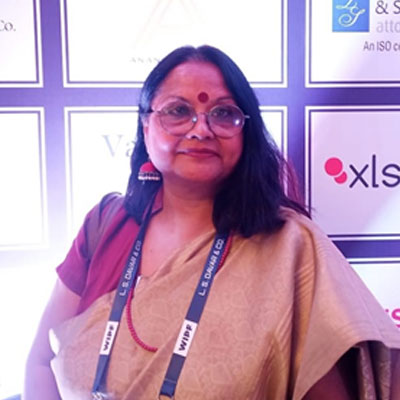 Sadhana Srivastava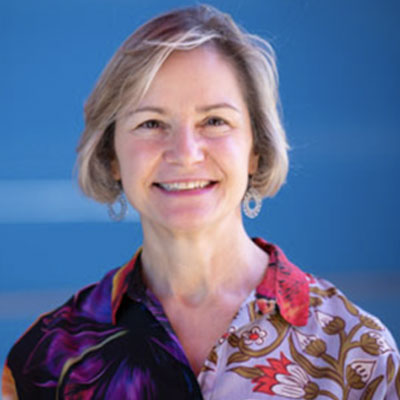 Loretta Baldassar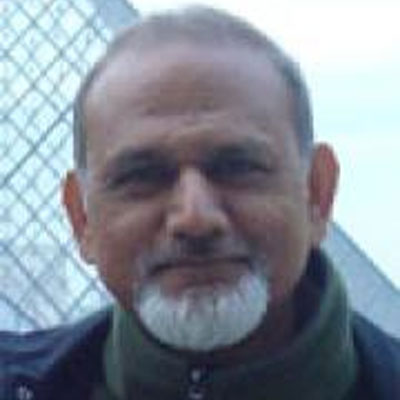 Dr. Harish Naraindas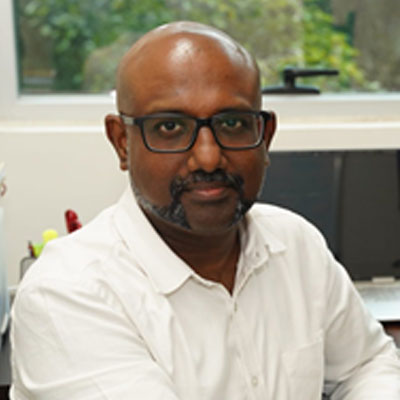 Dr. Jonas S Sundarakumar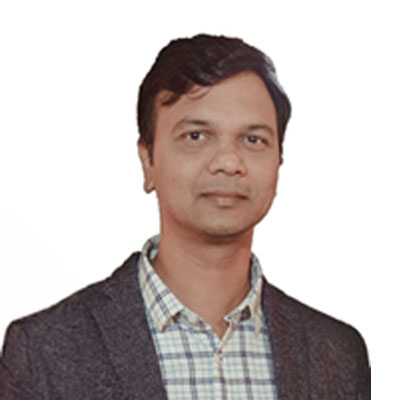 William Joe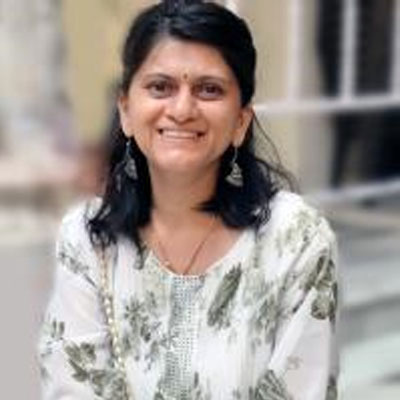 Swati Agarwal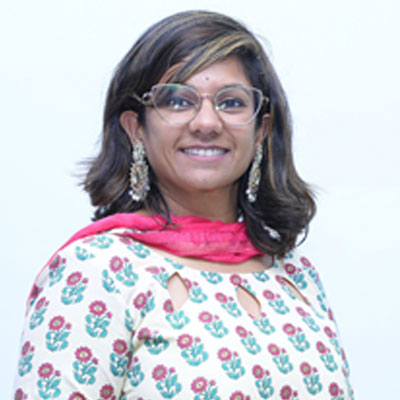 Dr. Mahati Chittem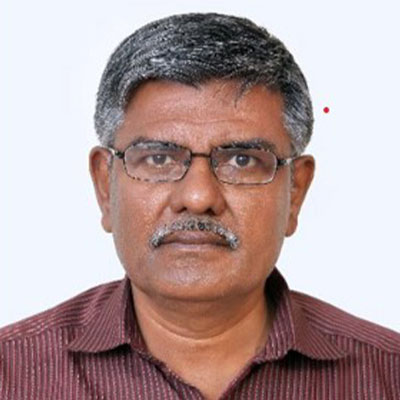 Dr S. Irudaya Rajan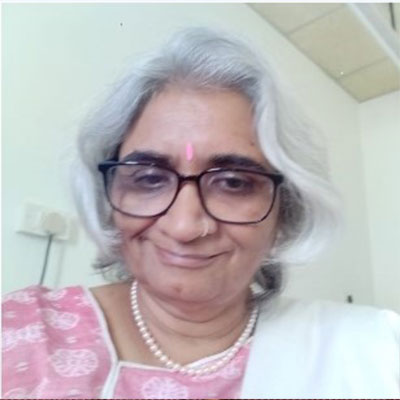 Dr. Mala Ramanathan
---
Tannistha Samanta (PhD, University of Maryland, College Park) is currently an Associate Professor with the Department of Social Sciences, FLAME University, Pune. Her research and teaching involve combining large survey data analysis with qualitative/interpretive approaches. Her most active line of research is in the intersecting fields of health and aging (with a focus on South Asia) where she examines questions related to intergenerational relationships, online communities/mediated technologies, place-making, social capital, older adult sexualities and theory development in aging. In another line of inquiry, she has examined the sexual and reproductive health of women through the intersecting lens of the body and the market. She has taught both undergrad and graduate-level courses in (medical) sociology, global health and development, social demography and research methods. She is currently the Co-editor for the journal Anthropology & Aging and an Associate Editor for The Journal of Family Studies (Routledge). Additionally she serves on on the editorial boards of The Sociological Review (SAGE) and the Journal of Aging Studies (Elsevier).
Prior to joining FLAME University, she was a faculty member with the department of Humanities & Social Sciences, Indian Institute of Technology, Gandhinagar, India, where she taught undergrad and graduate students for about 8 years. Apart from research, she remains committed to student engagement and contributing to an emerging community of young researchers. In this role, she has mentored several Masters and doctoral students and have served on academic committees and curriculum development boards.
---
---
---
---
---
---
---
---
"The conference has been supported by a grant from FLAME University, Pune"