New beginnings bring new hopes and refreshed aspirations for the students and the faculty. The incoming undergraduate class of 2018 has officially been inducted into the FLAME family. An Oath Taking ceremony was conducted to inculcate the FLAME values and philosophy amongst them. Students have started this new journey at FLAME to discover who they are and build their own leadership profile.
THE FLAME UNIVERSITY OATH
We the students of FLAME University
Do solemnly pledge
To uphold the values
Of integrity and humility
Justice and equality
And freedom of thought and expression.
Following the ancient traditions of India
We promise to persist
In our quest for truth and knowledge
To become responsive and
Responsible citizens of the world.
We at FLAME University
Commit ourselves to
Becoming the change
We wish to see in the world.
Incoming undergraduate class of 2018 profile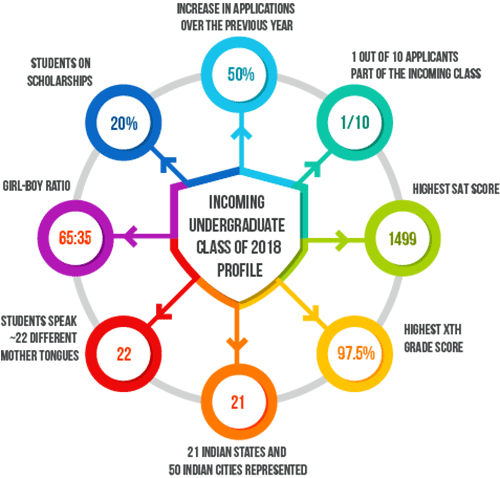 FLAME University received record number of applications for its undergraduate program for the academic year commencing in 2018. Applications have grown by a remarkable ~50% over the previous year. The competition this year continued to be very stiff and we chose from a remarkable group of students. For every ten students who applied to our flagship undergraduate liberal education program, only one got the chance to be a part of the incoming class of 2018. This gave us a choice to select students with outstanding backgrounds. ~20% of our incoming class submitted SAT scores with the highest score being  1490. The highest Xth grade acadmic score is 97.5%. ~20% of the incoming class have earned scholarships.
Our students come from some of India's most prestigious schools and colleges like:
Dhirubhai Ambani International School
St. Xavier's College
Jamnabai Narsee School
St. Xavier's High School
Loyola Hall
Mallya Aditi International School
Springdale's School
Chinmaya Vidyalaya
National Public School
The Cathedral And John Connon School
The Shri Ram School
Ahmedabad International School
Greenwood High International School
Chirec International School
Vidya Niketan School
Bishop Cottons
Don Bosco High School
Sacred Heart Church Park
The Mothers International School
St. Joseph's Boys High School
Bombay Scottish School
Modern Vasant Valley School
Modern High School For Girls
The Sanskaar Valley School
Daly College
Delhi Public School
Dubai English Speaking College
J.B. Petit High School
Jubilee Hills Public School
La Martiniere for Girls
Modern High School
Mercedes Benz International School
Navrachana International School
Oakridge International School
Oberoi International School
Singapore International School
St. Mary's School
The International School Bangalore (TISB)
United World College ISAK Japan
Vidyashilp Academy
Fergusson College
Christ College amongst other renowned schools
The students are from diverse cultural and geographical backgrounds. The incoming undergraduate student body comes from ~50 different cities across 21 different states pan India. We have students from outside the subcontinent as well.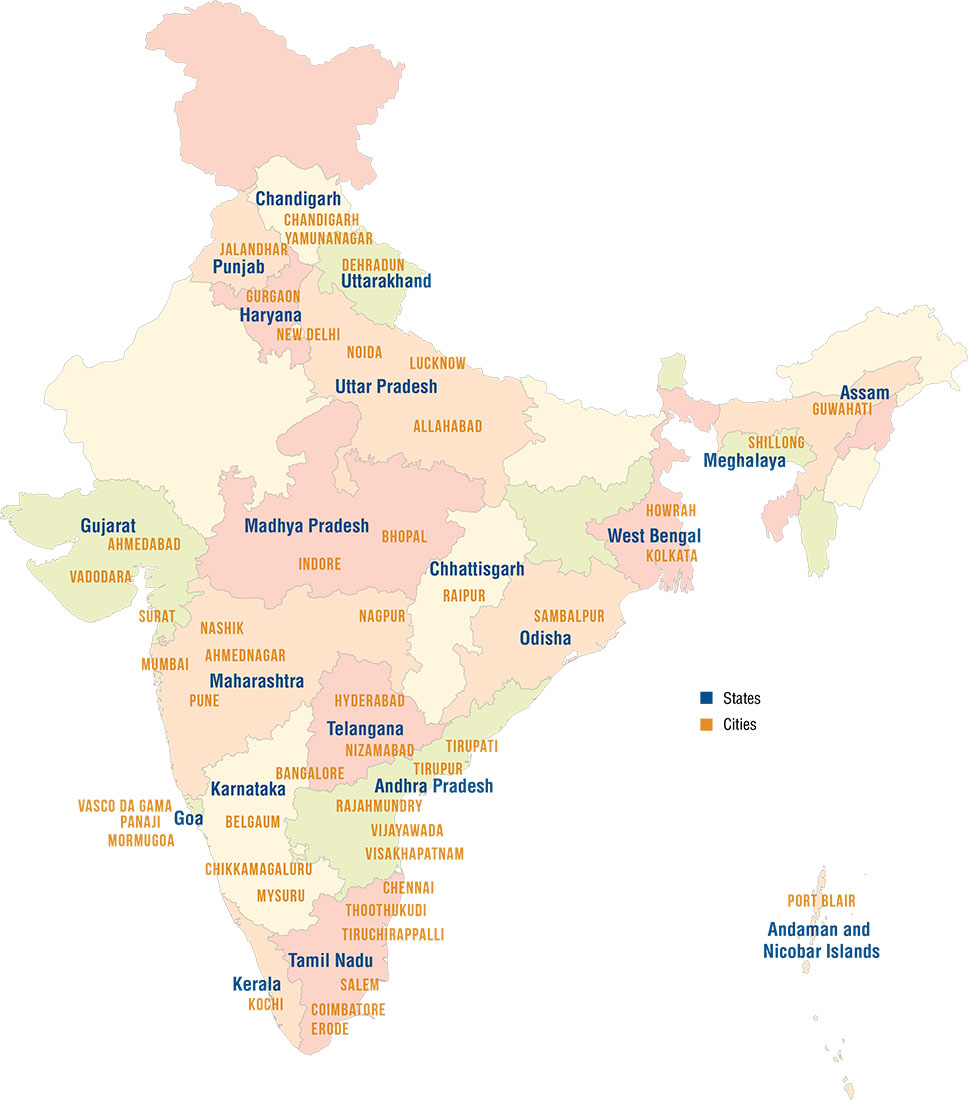 This diversity in the undergraduate student body is not restricted to geographical location. ~22 different mother tongues are represented in the incoming class of 2018 with some of the first languages being Russian, Gorkhali Khasi and Kodava amongst others. We also have one of the best gender ratios in the country (65:35 girl to boy ratio).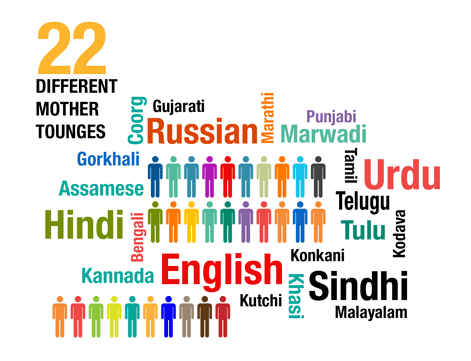 Not only are our incoming students academically brilliant, their achievements outside of academics are noteworthy as well. At such a young age their accomplishments are remarkable. Some of these extraordinary stories include:
National and international representation in fencing
State level swimming medal winner
State level rowing championship winner
National and international representation in horse riding
State level volleyball and basketball representation
Publishing stories for blind children
Tutoring underprivileged children
Actioning for leprosy elimination
Passion for community service for causes that include cancer, sight impairment, mental health, etc.
Participating in Ocean Conservation conference
International rankings in English Olympiads
Showcasing how technology has disrupted the music industry at Bosch India DNA incubator start-up program
Participation and presentation as child scientist at National Children's Science Congress
Taking space astronaut classes at the Euro Space Centre in Libin, Belgium
Contesting in robotics competitions at the state level
Attending the NASA Space Academy program in Alabama, USA
City finalist in Times NIE Think and Learn Challenge
Representing a contingent to meet Nobel Peace Prize Laureate Dr. Kailash Satyarthi
President's Education Award Program winner in recognition of outstanding academic excellence on behalf of the President of the United States and the U.S. Secretary of Education
Talent identification recognition from John Hopkins University and Duke University
State and National ranking in Spell Bee
National representation in World Scout Jamboree in Japan
Participation in various student exchanges in Argentina, Germany, France, Denmark, Singapore and China.
Member of the junior editorial board of a reputed youth magazine
Trekking to Aparna Base Camp (13,000 ft) in the Himalayas
Harvard Model United Nations and IVEY League Model United Nations participation
Winning the Texas Bluebonnet Award for reading
Interning with news agencies CNN TV18 and Republic TV
Public theatre and music production
Learning music from Trinity College, London
Directing short films and plays
Having a popular YouTube channel
Liberal education thrives on diversity which brings out wide-ranging perspectives. The potential is unmatched and we could not have asked for a better group of students. We are delighted to welcome them and wish them the very best as they embark upon their liberal education journey at FLAME.