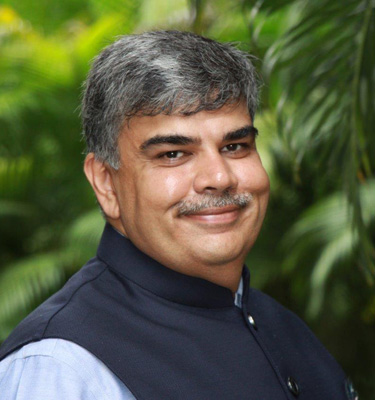 "Dear Aspiring Entrepreneur,
India's next wave of growth will be driven by the increasing number of new age entrepreneurs. From expanding traditional family run businesses to setting up unicorns, the Indian start-up ecosystem has never had it so good.
India has no dearth of talent, what we need is to channel their ideas and efforts into ventures that have the potential to grow and generate wealth and employment. We also require people who will combine business goals with a social purpose.
I am happy to inform you that FLAME University has pioneered and launched the first-of-its-kind, a one year Postgraduate Program in Entrepreneurship and Innovation (PGPEI) that aspires to identify and support promising entrepreneurs.
The distinctiveness of the program lies in the rigor of its practice component and experiential focus that guides participants from ideation to venture creation. Participants will interact and learn from successful entrepreneurs, business leaders, and investors while the courses will be taught by a portfolio of industry experts and renowned faculty from FLAME University and global schools.
Our mission is to give wings to your entrepreneurial dreams and ideas through the PGPEI. I invite you to visit our amazing campus to meet our faculty and the team at the Centre for Entrepreneurship and Innovation to understand how we can support the 'career of your choice' and know more about our program.
Best Wishes,
Prof. Dishan Kamdar
Vice-Chancellor,
FLAME University