THEME - DEPARTURE | 9th January - 9th February, 2019
Departure - an act of leaving has been central to the living universe. Literally speaking, departure denotes moving from one place to another. Considering it as a movement or a shift, departure can also be seen as a new journey to be arrived at. Metaphorically, departure is a deviation from an accepted, prescribed, usual course of action or from the normal. Thus, 'departure' is not only moving ahead in the world outside or inside but it's also an attempt in bringing a difference or changing an existing way by digressing from the earlier moment in time or space.
It's intriguing to grasp and perceive the process and act of departure that may take place through the evolving universe. How does one understand and articulate the shift from one to the other? What are the ways to present the ongoing journeys of human beings and societies? Can one articulate intrinsically connected world of 'departure' and 'arrival' as separate from each other? How do journeys change through changing times and contexts? In which ways, newer forms of artistic expression could be explored through responses to complexities of departure?
If you are a visual artist, photographer, video artist, or a performing artist; you are invited to send a narrative proposal in response to the above mentioned theme for the upcoming edition of FLAME Artists' Residency. Artists below 35 years of age are eligible to apply. Please share your CV and samples of recent work in support of your proposal.
You may send your proposal and samples of earlier work by October 15, 2018 to This email address is being protected from spambots. You need JavaScript enabled to view it.
Selected artists will be notified by November 1, 2018.
Rules & Regulations
The Residency will last for a month from January 9 - February 9, 2019 at FLAME University Campus, Pune.
The residency call is open for artists below 35 years of age. Two artists will be selected for the residency.
The residency process will conclude with an exhibition on FLAME campus.
It is expected of resident artists to make a series of presentations about their work during the residency period for faculty, students and others.
Travel (within India), lodging and food expenses will be borne by FLAME University. Resident artists will stay on campus during this period. FLAME will only pay for one time travel to and from Campus. All other expenses, if any, are to be borne by the resident artists. FLAME is a strictly vegetarian and non-alcoholic, non-smoking campus. Resident artists will be able to avail FLAME shuttle services to commute to the city and back during their stay.
Selected artists will be given an honorarium of Rs. 30,000/- for participation in the residency along with a production budget of Rs. 20,000/- to be strictly used for material costs and its transport.
Art work created will go in the collection of FLAME University.
Exhibition/Residency catalogue will be published by FLAME University.
Selected Artists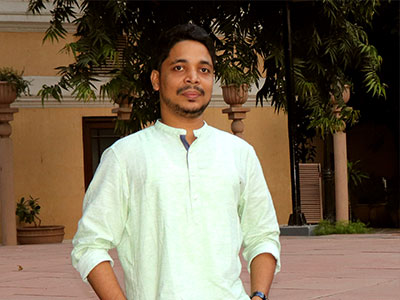 Digbijoyee Khatua
I am Digbijayee Khatua received a Master's degree in Fine Arts in 2015 from College of Art, Delhi University, New Delhi, and a Bachelor's degree in Visual Arts in 2012 from B. K. College of Art and Crafts, Bhubaneshwar, Odisha and . Most recently, I have received IPCA Scholarship, Bhubaneswar, Odisha, 2016. Research Grant Scholarship Lalit Kala Academy, Garhi Studio, New Delhi, 2015-2016. 62nd Annual College Of Art, First Award For Painting, New Delhi, 2015. Kala Sakshi Memorial Award, New Delhi-2014. All India Award organized by NDMC, New Delhi-2014. All India Fine Arts and Crafts society, First Award For Painting, New Delhi-2013. Ravi Jain Memorial Foundation Award organized by Dhoomimal Gallery, New Delhi-2013. I am selected Piramal Art Residency, Mumbai-2016.. Kochi Muziris Ninnale Post-Graduate Residency, Vagamon, Kerala -2015. KHOJ Peers Artists and Critic-in-Residency in, New Delhi-2015. Reflection Art Studio Artist Residency in, New Delhi-2013 and selected group shows, (RE)VISITING THE URBAN) Venue: Bikaner House, Anant Art, New Delhi-2018, India Art Fair, with Anant Art Gallery, New Delhi-2018, Anant Art Gallery, (When the caged bird sings) New Delhi-2018, Priyasri Art Gallery "Hinge" Curated by Shruti Ramlingsiag, Mumbai-2017, "Shifting Realities" Group Show at Anant Art Gallery, New Delhi-2017, 58th, 57th & 56th National Exhibition of Art, National Gallery of Modern Art, Bangalore-2017, Lucknow -2016 and New Delhi-2015, Indo-Korean Young Artist exhibition, Emerging Canvas-IV, Seoul, korea-2016, "SCAPE AND SCOPE" Group Show at Tao Art Gallery, Mumbai-2016, "Liminal affinities" Group Show at Nine Fish Art Gallery, Mumbai-2015, "Art Spotting V" Group Show at Gallery Art Positive, New Delhi-2015, Kochi Muziris Student Biennale, Kerala- 2014-2015, NIV Art Gallery, New Delhi-2015, Tao Art gallery, Mumbai- 2014, and currently based in New Delhi.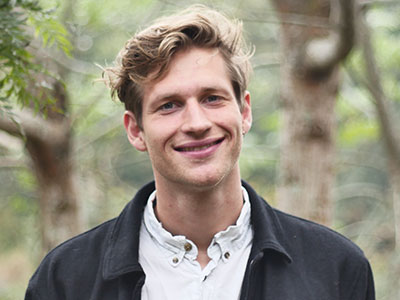 Lasse Mouritzen
Lasse Mouritzen graduated in Urbanism and Performance Design from Roskilde University in 2017. Through interdisciplinary methodologies, visual ethnography and participatory art he explores the fixation and fluency of spatial and socio-aesthetics reactions connected to globalisation, urbanisation and migration. His works are particularly focused around the informal and temporary communities and environments of the modern city and his projects bring notice on concepts of citizenship, mobility, everyday struggles, desires and utopian impulses.
Lasse is part of the Danish research- and art group called Jamboy (with Peter Kærgaard) which was formed in 2013 and have formerly exhibited and worked in gallery Clarkhouse Initiative in Colaba, and furthermore exhibited in Torino, Milano, Paris, Taiwan, Buenos Aires, Istanbul, Roskilde and Copenhagen.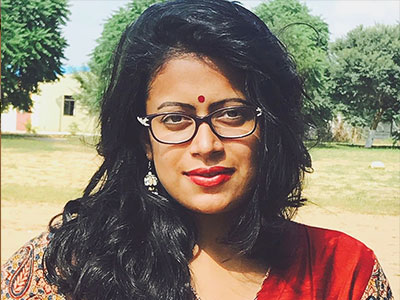 Sumedha Bhattacharyya
By qualification, a B.tech in Electronics Engineering, a BA in Sociology, a PGDM in Liberal Arts as a Young India Fellow under Ashoka University, Sumedha has always been passionate about dance and choreography. She is an ICCR impaneled Kathak performing artist and the only Indian scholarship holder for pursuing a Masters in Dance Knowledge, Practice and Heritage under Erasmus Mundus European Union scholarship in Norway, France, Hungary, and London. She believes curiosity is what drives her to move, to dance and research its' existence. In her work, she tries to incorporate inter-disciplinarity, from live sound design and projection to performance installation, currently associated with a curatorial project with Khoj Artists Association & Goethe Institut Delhi on Body as Archive.