The Bachelor of Design program at FLAME University aims to build upon the philosophy of liberal education to develop creative leaders and critical thinkers that can help shape the 21st century and create a strategically sustainable culture of innovation and design in the world.
The program is built on an 'Experience-centred Design' curriculum, crafted for "the future designer," one who will be able to envision ideas, execute them, and create knowledge. FLAME's design education philosophy revolves around equipping students with relevant competencies and positioning the field through a composite and consolidated curriculum with equal emphasis on a worldwide systemic view.

The course is an amalgamation of humanities, management, and technology that encompasses different subjects and skillsets on the basis of four design pillars, namely:
'Makers and doers' to encourage prototyping and hands-on making competencies.
'Psychology and sociology' for the cognitive and behavioral understanding of people and social philosophy to apply to design.
'Strategy' for business and entrepreneurial acumen to complement innovation.
'Technology' for data understanding and application and immersive media to push the scope of design.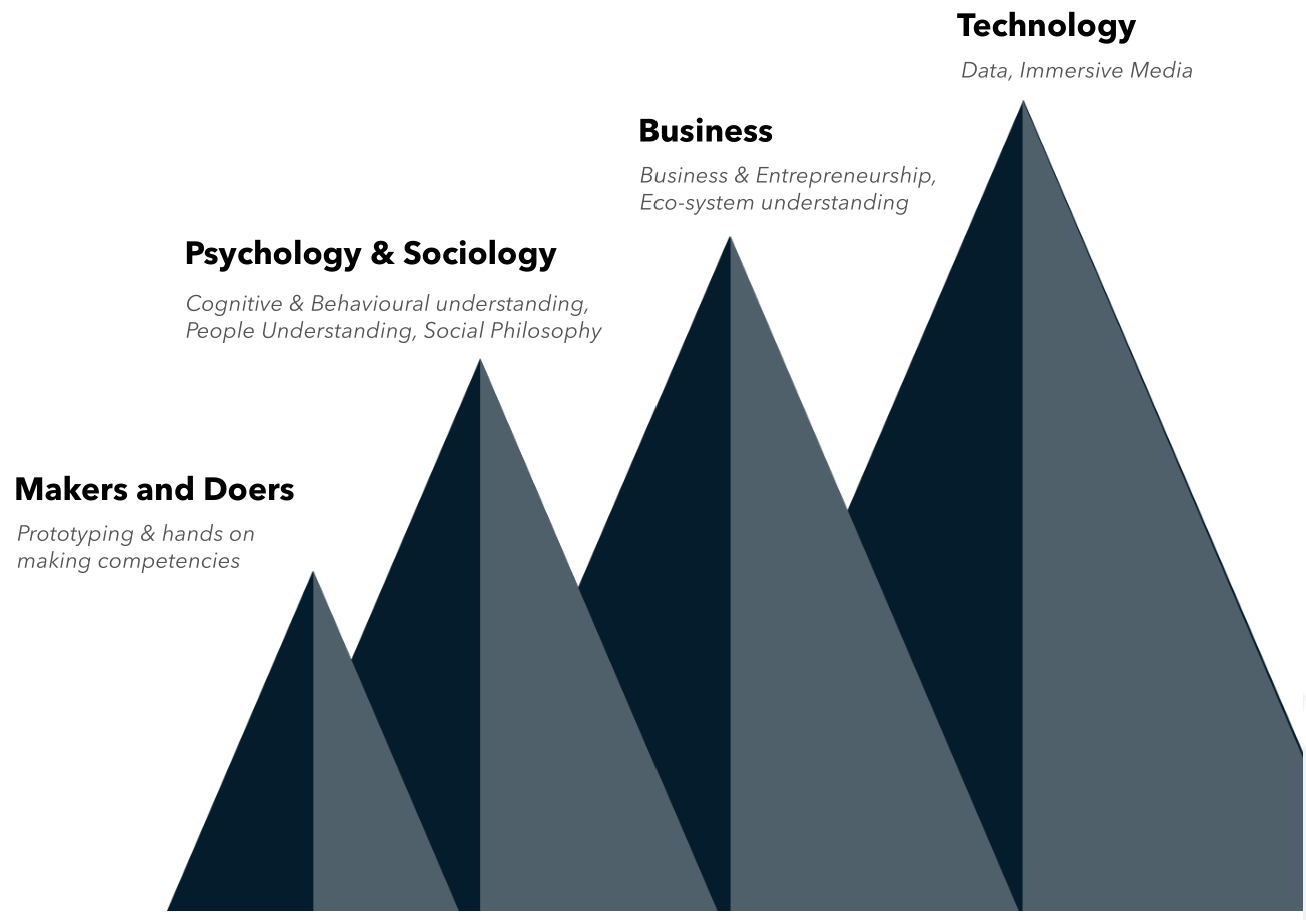 By the end of the program, students will be equipped with relevant and critical competencies to take on challenges regardless of their complexities, showcasing that designers bring uncompromisable value to the table.
The program is structured in ways that provide for hands-on experience while incorporating a reflective component that enhances the student experience.

FLAME University's B.Des undergraduate program comprises Foundation Courses, Specialization Courses, Experiential Learning Courses, Value-Added Courses, and Professional Practices.