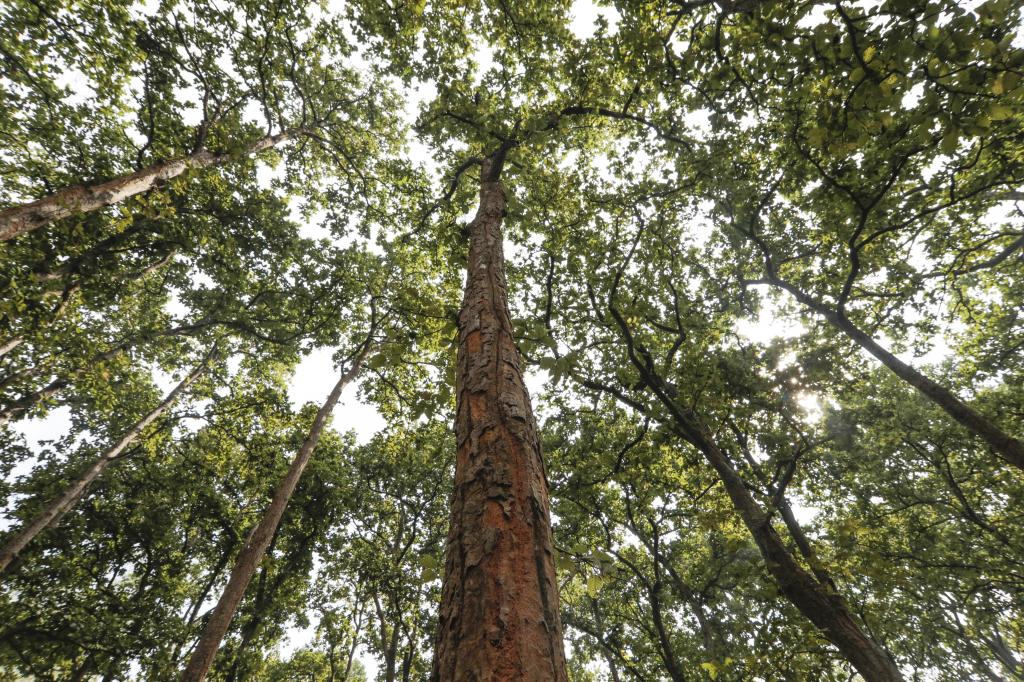 May 22 is the International Day for Biological Diversity. Biodiversity is regarded as a solution to multiple challenges, offering nature-based solutions to climate change, health issues, food and water security, issues on health, and the need for sustainable livelihoods.
Alarmingly, biodiversity loss is occurring at an unprecedented rate and the most recent Global Assessment Report on Biodiversity and Ecosystem Services (2019) estimates around one million animal and plant species are threatened with extinction.
After the Fifth Conference of Parties to the 1992 UN Convention on Biological Diversity (CoP15) held in 2021 in Kunming, China, many countries outlined actions to reduce biodiversity loss and preserve habitat.
India assigned terrestrial, freshwater, coastal, and marine environments adding up to around 17 per cent of its geographical area for conservation, and committed to the global 30×30 initiative which aims to protect 30 per cent of the planet by the year 2030.
Concerns have been raised worldwide about the 30×30 initiative, criticising the focus on protected areas that will likely result in the eviction of vulnerable people, including tribals, and local communities, and lead to the loss of access to natural resources.
The creation of protected areas has long been perceived as 'fortress conservation', in which local peoples are perceived as a threat and excluded or have limited access. Hence, the practice often results in negative perceptions of conservation efforts that limit their success as well as reduce human well-being. 
An alternative form of conservation — one that integrates human development and biodiversity conservation — is community-based conservation (CBC). CBC reverses the top-down approach of central governmental conservation methods to activities focusing on the people who bear the cost of conservation while additionally prioritizing the health of the environment.
In other words, community-based conservation is biodiversity, habitat, and/or ecosystem protection for, by, and with the local community. CBC is known to be more successful as it involves a larger number of stakeholders. The approach ensures the sustainable use of biodiversity, sustainable livelihoods for the local community as well as access to natural resources.
Community-based conservation is an accepted approach in India, especially in the northeast states of Arunachal Pradesh, Assam, Manipur, Meghalaya, Nagaland, Sikkim, and Tripura.
Its benefits are recognised, and locals are open to the practice, so CBC can be used to mitigate the alarming rate of environmental destruction and depreciation that is occurring as the result of anthropogenic activities including excessive tourism, massive resource exploitation, increased urbanisation, and ineffective environmental policies.
A systematic review of research studies that were published from 2010 to 2020 identified only nine projects, most occurring in Arunachal Pradesh, with fewer in Assam, Meghalaya, and Nagaland. More CBC initiatives have likely occurred in these, and other states in the northeast but are not described in published research papers.
A close reading of the published studies allowed us to understand the objectives of CBC projects in northeast India over the last decade — primarily the conservation of specific species followed by ecosystem and habitat protection.
Examining the studies also demonstrated that CBC projects were often initiated by the local community who were the beneficiaries involved in the decision-making and implementation of the CBC. The majority of CBCs in the region were co-managed, in which the government, respective non-governments, conservationists, local community, and / or individuals had joined forces to coordinate the projects. 
The projects we examined were considered to help generate awareness about sensitive areas and conservation methods and helped in ecosystem regeneration while providing better and easier access to natural resources including local vegetation and water.
The CBCs aided livelihoods in the form of skill development training and employment in ecotourism initiatives and protected areas, empowered women financially and socially, motivated environmental stewardship, controlled environmental damage such as soil erosion and landslides, as well as provided benefits in the form of health camps, schools, water filters, crop-protection committees, animal vaccinations, and eco-development committees.
These projects were considered to have had a positive social impact on the local community when it came to conservation objectives, as well as the lifestyle and livelihoods of the communities. The India Biodiversity Award in 2018 given to Arunachal Pradesh for efforts to help conserve a critically endangered bird, the Bugun liocichla, recognised such initiatives.
However, there were also some discouraging signs in the studies we read. A common concern among local communities is that jobs provided through ecotourism were occupied by non-locals from adjacent villages and districts.
Some initiatives, such as crop protection fences, were not effective, badly maintained, or not repaired after flood damage. Promised support from local authorities was never provided, and some stakeholders also thought the process to receive compensation for the loss of crops to wildlife was overly tedious.
Resources for conservation, including community-based conservation, are limited, so it is important that any project measures its success not just by the work but by the biological and socioeconomic benefits that it brings.
Large impacts, which indicate the success of CBCs, can only be measured if the project has been running for a long time period, typically over a time frame of 30 years or more.
Biological benefits resulting from CBCs include stable or increasing populations of the protected species, improved habitat quality, and control of threats, while socioeconomic benefits encompass access to resources, employment creation, capacity building, and community rights among others.
There are certainly indications that such benefits are being realised in Meghalaya, such as the average annual forest fire area decreasing between 2013 to 2015 and support for women's livelihoods through microgrants.
But benefits need to be measured and publicised to others as evidence for the full potential of CBCs to be recognised.
It is important for CBCs to formally track their performance in meeting conservation and socioeconomic targets, potentially using some of the standardised frameworks which are available. We hope that future studies on CBCs in the northeast and elsewhere in India reveal a diverse range of published studies and indicators of success.
-By Prof. Andrea Phillott, Faculty of Environmental Studies
(Source: https://www.downtoearth.org.in/blog/wildlife-biodiversity/which-way-ahead-for-biodiversity-conservation-answer-may-lie-in-communities-82955)