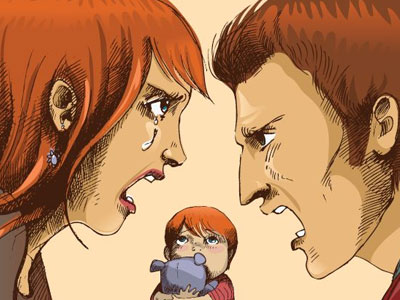 Since safety is paramount, should we not recognise relief work for gender violence as an essential service?
The Covid-19 pandemic has impacted one and all though the degree and extent of the brunt vary across populations. 'Stay home and stay safe' has become a war cry and people retreated to their safe havens — 'their homes'. But amidst the news of rising Covid-19 deaths and positive cases, came the news of spike in domestic violence cases across countries — United States, France, UK, Germany, South Africa, China, Brazil and India, the surge seen particularly amongst the marginalised populations.
Domestic violence is a global phenomenon, which has existed for long. The global increase in the reported cases of domestic violence and intimate partner violence has once again brought to our attention the physical, emotional, sexual and economic harm that women are being subjected to in times of this crisis. The vulnerability of women is rooted in and is a result of the patriarchal nature of our societies, and unequal distribution of resources between men and women.
Violent Picture
According to a 2018 report by the National Crime Research Bureau, a crime is recorded against women in India every 1.7 minutes. Moreover, a woman is subjected to domestic violence every 4.4 minutes. The National Legal Services Authority recently released data (collected during the lockdown period from 28 State Legal Services), which confirm increase in domestic violence cases in India with Uttarakhand recording the highest number, followed by Haryana and Delhi.
However, these are just the reported cases and the fact remains that almost 70% of the cases tend to go unreported. What makes reporting for many women very bleak is the fact that they may hail from remote places, come from underprivileged families, and belong to vulnerable sections or marginalised communities with no access to mobile phones or the internet. At times, they even lack the awareness of the procedure to file a complaint or report such an incident to the legal authority.
The very fact that there was a rise in the number of reported domestic violence cases during the lockdown shows how unsafe the so-called haven — 'home' — is for some women. This violence may increase in families where it already existed, and may enter in families where it was non-existent due to economic hardships, unemployment and other consequences of the lockdown, impacting the livelihoods of the people.
For centuries, the family has been considered as a safe, harmonious and autonomous space and different forces have supported the notion of family privacy and sanctity. The family and home cannot be considered as an isolated and autonomous unit. Also, from a human rights perspective, there is a need to re-situate the family within the societal-legal system. It is important to note that we do not have data suggesting that more men are becoming abusive or violent; there is high probability that women who were already suffering abuse have a higher proclivity of being attacked by their partners during the lockdown.
Reaching Out
The real challenge is reaching out to the victims to provide support and services. There are several governmental and non- governmental organisations working towards providing help and support to the victims. There are ways to mitigate violence in homes, through counselling help provided via various mediums keeping physical distancing norms in place. Popular culture along with media and community mobilisation to transform attitudes and instill a sense of humanitarian responsibility even under the lockdown can be deployed. The lockdown should not be a reason because of which civil society is unable to prevent violence at home.
In a country like India, where neighbourhoods and community structures are conducive to keeping a tab on neighbours' activities, a massive awareness campaign should be encouraged specifically for lockdown situations wherein neighbours can be the first people who can intervene and interrupt domestic violence by either 'ring the bell' (Bell Bajao campaign which became a success in 2008-2010) or by informing the nearest police station. Existing groups such as city-based housing societies, mohalla committees, women's self-help groups, church networks or sports groups offer a ready platform that can be leveraged for the safety of women and children (idr_online, 3 June 2020).
Influential Platform
Using radio to broadcast awareness messages especially in remote corners of India is necessary. Immediate family and neighbours can play a crucial role in situations where women cannot leave their homes as transport and communication may be hampered. The other influential platform is social media which has substantial outreach. Social media toolkits with sample social media messages, educational graphics, 'how to help' information, and curated blog posts, etc, can be used to create awareness. If victims are unable to make a distress call or seek help, essential services such as hospitals, grocery and medical stores must be urged to provide necessary support and intimate the authorities.
In fact, a safety plan or SOS mechanism, such as identifying a neighbour, friend, relative, colleague, or shelter to go in case of immediate help, has to be in place for victims of domestic violence, even prior to a situation like lockdown. Also, it will work to have an SOS code developed and shared with a trusted neighbour so that they can come to the immediate rescue if required.
A detailed plan of action must be created immediately and supportive measures put in place since the UN agency for sexual and reproductive health has estimated 31 million more cases of domestic violence worldwide if lockdowns continue for the next six months of 2020. There are several campaigns across the world such as 'No More', 'Break the Silence', 'Enough', 'Take A Stand', 'Blow the Whistle Against Domestic Violence', 'Isolated Not Alone' which are involved in awareness drives. The government should create frontline strategies to prevent domestic violence which can be adopted during these insufferable times.
Irrespective of the pandemic, strategies to avoid domestic violence and support attempts for the victims still have a long way to go. The world is being reactive to the rising domestic violence incidents whereas the need of the hour is to be proactive and prevent it from happening in the first place. Every domestic violence case, irrespective of geography, leaves us thinking of the colossal loss of the face of humanity. When safety is paramount, should we not recognise relief work for gender violence as an essential service?
National Commission for Women's emergency WhatsApp helpline (7217735372); Distress Number 112; Women helpline 181
- Prof. Poonam Gandhi, Associate Professor - Sociology
*Views expressed are personal.
(Source: https://telanganatoday.com/when-home-is-no-safe-haven-for-women)