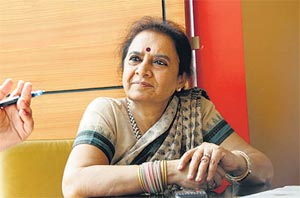 Prof. Indira Parikh President, FLAME
In the last five decades of management education in India the curriculum, the content, the structure, the case method, teaching pedagogy and the compulsory - elective focus has remained the same.
However, the pace of the growth of economy has accelerated, industries have exponentially grown, new sectors have emerged and the prosperity of the country has increased. The last two generations entering the organisations are different in terms of their ambitions, aspirations, expectations from their educational institutions, workplaces and most important their life and relationships.
Management education today requires a different kind of value addition. This does not negate its formal and functional. Interventions in management education require a focus on a holistic multi-disciplinary, multi-cultural and multi-role and leadership perspectives. A broader perspective of life, values to live life and sensitivity about social institutions of relationships, about the country, culture, society and family are equally important.
The path is uphill. The only way the new focus of management education will be shaped is when departures are made for fundamental research and the continuity and discontinuity of education is woven into the learning environment.
(The writer is president, FLAME)