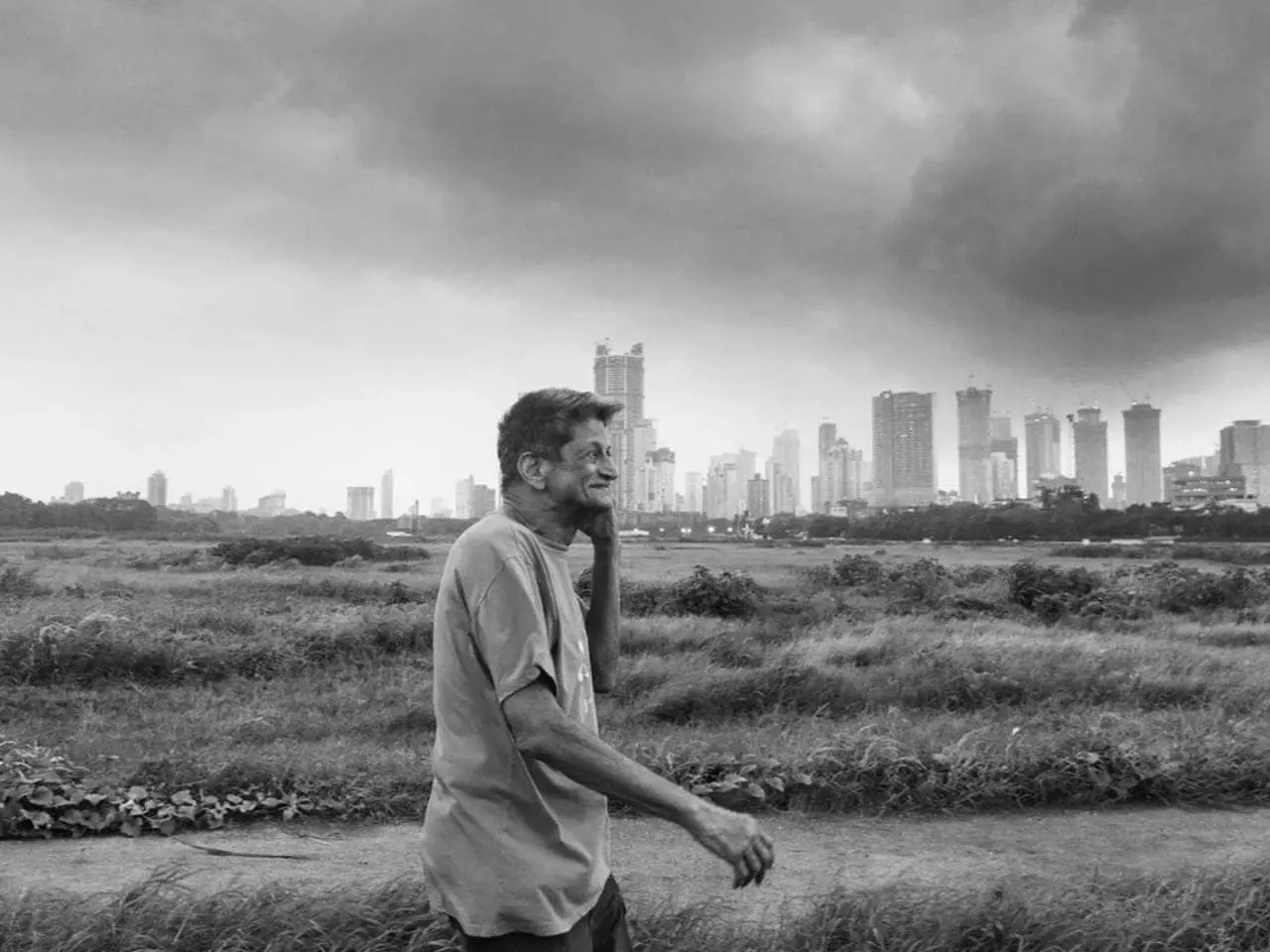 Cities often shape artists. Some become inseparable from the cities they live and work in. Kiran Nagarkar was one such writer. It is difficult to imagine Kiran without Mumbai. Whether it is Ravan and Eddie or The Extras, Mumbai is an indelible influence on the landscape of his art. The city perhaps offered a springboard to his writing. And how could it not? Mumbai, after all, like all other thriving modern cities is a pack of contradictions. A writer enlivens these contradictions in his novels, short stories, essays and commentaries. Kiran did the same. He unpacked its underbelly, exposed its conservatism while also lauding its progressive métier.

It was therefore most appropriate when a group of his friends and family in Mumbai organised a tribute to the late writer through an exhibition of photographs — some taken by the writer himself and others by leading photographers featuring Kiran in various settings, mostly indoors — posing with his partner Tulsi, holding a book, looking through the window, on a walk displaying that characteristic Kiran grin. The exhibition was held at another Mumbai institution, the Jehangir Art Gallery organised by the Photography Promotion Trust. The exhibition was mounted at the Jehangir terrace gallery. The Jehangir terrace offers a spectacular view of colonial architecture that surrounds the art space. Before you enter the gallery to see the visuals, the city finds a way to stare at you. You encounter a slice of the city's history before you see the visuals featuring an artist for whom Mumbai was both dream and despair.
(Above and below) Photos taken by Kiran Nagarkar


Kiran Nagarkar, photographed by Chirodeep Chaudhuri


Amongst other things, the exhibition revealed a side to the author that very few perhaps knew — his photography. These are a series of Mumbai photos that the author took over the years. The visuals are however context free. They could easily lend themselves to any location. In these images, what caught the eye of the writer was the lugubrious side of the city. Kiran didn't see Mumbai only as a site for big encounters but his lens focused on the small, often unnoticed events in the larger rigmarole that characterises life in the big metropolis.

In one such photograph, a cat is poised between a cycle and a car. The background features the closed shutter of a shop. It is perhaps another day in the life of the big city but it is the small and the mundane that invites the attention of the author-photographer. Maybe he is fatigued by the monumental. His inclination to focus on the small or the marginal also offers an attempt to see or imagine the city through a set of visuals that one may not immediately associate with their visual memory of Mumbai. All these images are also in black in white imbued with a sense of abstract impressionism.

Photos of Nagarkar's childhood

There's another image that particularly stayed on with me, featuring a young girl yawning. The image is open to interpretation but its playfulness is unmistakable. For those who knew Kiran personally, they would instantly associate such an image with his immense reserves of playfulness. Here, I must pause to recount a personal memory. At a literary meet in Pune, Kiran spotted a reader with a pack of his books. Kiran screamed for her attention to offer his utmost gratitude. The reader was gobsmacked to see the writer calling out to her. She demanded that Kiran sign all her books and he happily obliged while cautioning her against the uphill task she had set herself against. This is especially heartwarming because while the world thought of Kiran Nagarkar as a serious writer owing to the nature of his books, he was equally interested in the trivial and never missed an opportunity to break into a self-deprecating joke. When I met Kiran for the first time, I remember asking him — But where do you live? You only surface during your book launches. I thought Kiran Nagarkar was a mythical being. He laughed and said, 'I live in Mumbai but I don't have an address.'

A section of the exhibition was also dedicated to Kiran's childhood, his family, aunt Leela Chitnis (the actor) and other photographs by prominent photographers like Raghu Rai, Chirodeep Chaudhuri, Sudharak Olwe amongst others. In Olwe's photograph, Kiran is seen walking against tall skyscrapers (that have now mushroomed all over the city) while clouds hang in the air. It feels like Kiran will walk out of the frame and start a conversation with an onlooker. I don't know if the photograph is the best keeper of memory but it can certainly elicit many.

-Prof. Kunal Ray, literary and cultural studies.

(Source: https://www.news9live.com/art-culture/to-kiran-nagarkar-mumbai-was-both-dream-and-despair-a-photo-tribute-distills-writer-and-muse-165327)