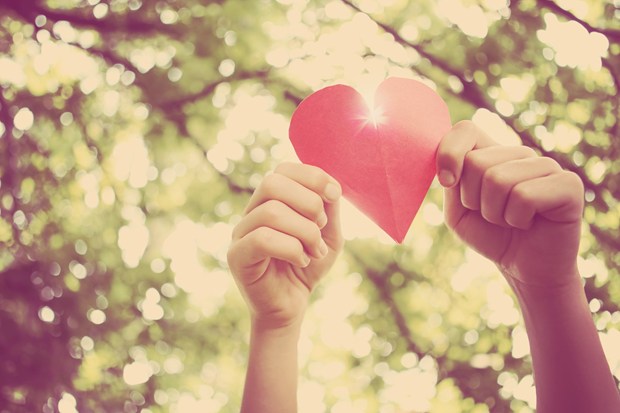 We've already been promised a 3D printed heart within the next ten years. But in the interim, there's a lot the additive manufacturing technique can do to help aid the most complex of heart surgeries.
A reminder of this is the case of 11-month-old Lavesh Navedkar, who received life-saving heart surgery to fix a rare congenital defect, thanks to a detailed 3D printed model of his tiny organ. Navedkar presented with a double outlet right ventricle defect, reports 3dprint, where the pulmonary artery and the aorta come from the right ventricle, rather than the latter coming from the left. There were two routes surgeons could take -- a high-risk repair that would be longterm and involve creating a hole through the heart linking the arteries, or a low-risk option that could cause problems further down the line.
To safely achieve the high-risk surgery, the team sought help from Sahas Softech LLP, which delivered a replica of the organ and various cross-sections within 48 hours of being sent a MRI scan. It meant the surgeons would be prepared when they went in, and able to practice the exact technique ahead of time, leading to a shorter period under anaesthetic in surgery -- vital for the child's recovery. As a result the entire procedure, carried out at Fortis Hospital in Mulund. 
The procedure is a reminder of how far 3D printing has come in a few short years, and how widespread its use is. Sahas Softech launched in 2012 and now works across product design, education, geospatial and healthcare industries. Companies like these can make the benefits of 3D printing widespread, and not solely for the wealthy research hospitals around the globe.
While a 3D printed heart is still a way off, there have been plenty of surgeries carried out to date that were not possible even a few years ago -- including the incredible story of 3D printed biosplints saving the lives of young children suffering from tracheobronchomalacia (a degradation and collapse of the airways).
(Source: http://www.wired.co.uk/news/archive/2015-08/05/3d-printed-heart-surgery)
Sahas Softech LLP
Sahas Softech LLP has been founded by three FLAME Alumni Samkit Shah, Sohrabh Kothari & Sagar Shah.