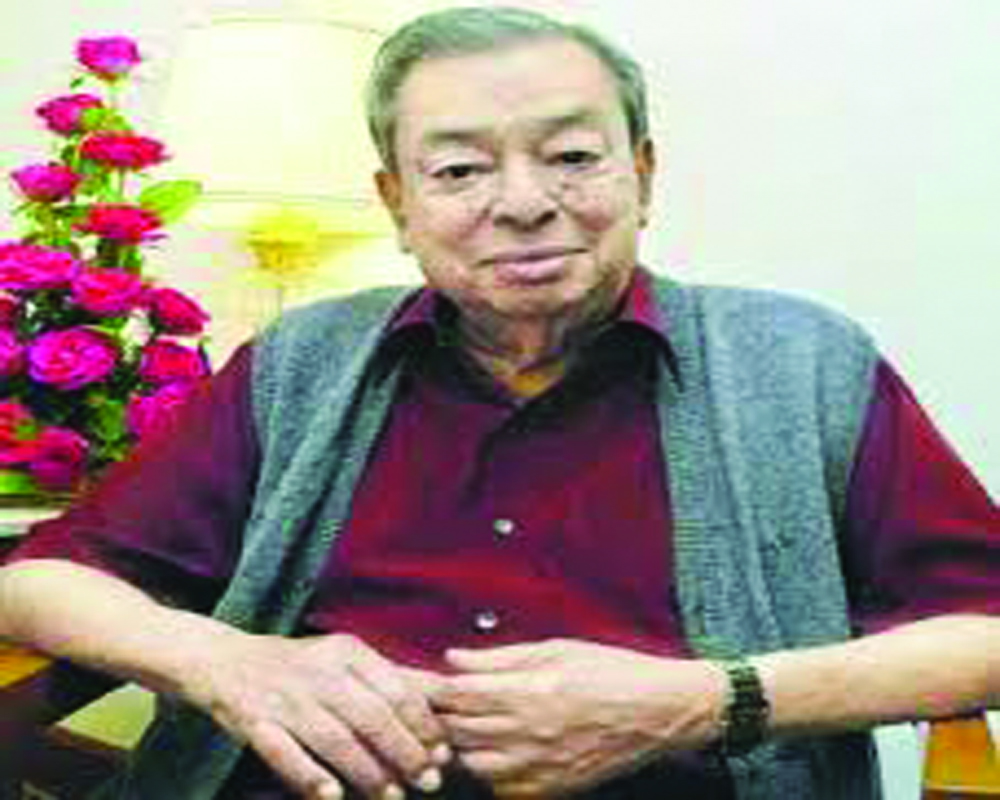 Dairy is one of the important sectors in rural economy that helps the economic condition of 80 million landless, small and marginal farm households
On November 26, 2014, National Milk Day was first celebrated to commemorate the birthday of Dr. Verghese Kurien, the father of India's White Revolution. The National Dairy Development Board (NDDB) and the Indian Dairy Association (IDA), along with 22 state-level milk federations, agreed to commemorate this day every year. On November 26, 2021, India will commemorate Dr. Kurien's 100th birthday. On this day, efforts are made to raise public awareness about the relevance of milk and milk products in daily life, and the importance of the dairy sector in India's rural economy.
During the 1950s and 1960s, India was a milk deficit nation and was dependent mostly on imports. To overcome this problem, the Government set up NDDB in 1965 and requested Dr. Kurien to replicate the 'Anand pattern' dairy cooperative model throughout the country. In 1970, NDDB launched a massive dairy development programme called 'Operation Flood (OF)' under Dr. Kurien's leadership to expand the dairy cooperatives network, build dairy infrastructure, and increase women's participation in dairy cooperatives. The OF programme transformed India froma milk deficit nation into a leading milk producer of the world. Owing to these efforts, in 1998, India became self-sufficient and surpassed the US in milk production, contributing 22 percent of global milk production in 2018.
Besides, the dairy sector is one of the important sectors in the rural economy that enhances the economic condition of 80 million landless, small and marginal farm households in India. The sector also helps to reduce rural poverty, inequality, and ensuring nutrition to poor rural households. The livestock sector also contributes about 4.11 per cent to India's GDP and 25.6 per cent towards total agriculture GDP, whereas the dairy sector claims a major share by contributing 67per cen to total livestock output (National Accounts Statistics, 2019). Notably,milk output stands at more than 20.6 per cent of the combined output of paddy, wheat, and pulses.
This sector also provides self-employment opportunities, particularly for women and economically disadvantaged groups. Annually, 8.4 million small and marginal farmers depend on the dairy sector for livelihood, both directly and indirectly, out of which 71 per cent are women, thus demonstrating that the sector plays a vital role in women empowerment and inclusive growth. In developing countries, greater growth of the dairy sector can increase women's educational attainment and bridge the gap in gender inequalities. The dairy sector is thus a vital driver for helping India reach the SDGs enunciated in 2015 by the United Nations to transform the world and to protect the planet we live in.
Further, keeping in mind the nutritional value of milk, in the year 2018, an advisory was issued to all states to include milk in the Mid-day Meal Scheme and other nutritional programmes of anganwadis and in the ongoing schemes of health as well as Women and Child Development department to tackle malnourishment in the country. The Department of Food and Public Distribution was also requested to include milk in the PDS system. This is likely to increase milk consumption, which in turn will yield better returns for dairy farmers in the flush season.
India is self-sufficient in milk production, but only ten states in India produce 81 per cent of the total milk produced, and only nine states have achieved per capita availability of milk at par with the national level. The data shows that milk production in India is concentrated in a few states because of their robust dairy cooperative networks, and a higher remunerative price of milk received by the farmers in their respective states. In order to circumvent this,the Indian government needs to devise a suitable dairy development policy for enhancing milk production and procurement in the remaining potential districts and states. This implies that dairy promotion among small and landless farmers is critical to increasing milk availability, particularly in milk-deficit regions.
It will also help expand the dairy sector and replicate the 'Anand pattern' throughout the country to enhance milk production and generate employment opportunities. Moreover, the recent government announcement for setting up a fund of Rs 15,000 crore for Animal Husbandry Infrastructure Development will help to promote private investments in the sector and the improvement of cattle feed infrastructure. Finally, this move will provide a boost to local manufacturing and consumption of locally produced goods and help further India's objective of achieving Atmanirbhar Bharat.
(Dr Yashobanta Parida is an Assistant Professor in Economics at FLAME University, Pune; Prakash Kumar Sahoo is an OES officer and teaches at Vikram Deb Autonomous College, Jeypore, Odisha; Dr Parul Bhardwaj is an Independent Researcher from New Delhi. The views expressed are personal.)