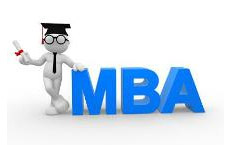 MUMBAI: On the academic floor, the MBA is once again gaining ground. Applications to management schools are rising and the demand to study business has gone up significantly.

A survey by the Graduate Management Admission Council, the providers of the GMAT examination, found that more than half of all two-year MBA programmes reported an increase in applications. In the Asia-Pacific region, the full-time two-year MBA programs were performing exceedingly well in 2015, with 90% of programmes reporting increased application volume, compared with 55% of programmes in 2014.

On the other hand, a majority (60%) of full-time one-year MBA programmes in the Asia-Pacific region reported declining volume. The full-time MBA market in this part of the world sees the majority of applicants coming from within the region.
"The MBA has been and will remain one of the most sought after qualifications for starting a professional career. It is heartening to see the number of applications going up after a consolidation phase in the last few years. It also reflects a positive turn in the investment cycle, especially for India. As India's growth picks up and stays upwards of 7-8% the demand for MBA will continue to grow," said Devi Singh, vice chancellor, Flame University.

Globally, the full-time one-year MBA programmes witnessed a turnaround in 2015, with 51% of programmes reporting increased application volume compared with last year, when 60% of these programmes reported decreased volume over 2013.

Clearly, the part-time MBA-whether the ones that let candidates work or take the course at their convenience-is growing in popularity. Flexible MBA programmes, which blend the full-time and part-time options, have seen a rise in application count. Not only are more than half (54%) of these courses reporting increased application volume in 2015 compared with last year, but there has also been continued growth over the past two years in the share of programmes reporting an uptick in applications.

Application volume for executive MBA programs in 2015 is stabilizing. There is nearly an even split between executive MBA programmes reporting increased (43%) and decreased (41%) application volumes; 16% reported no change in volume. Declining volume for some part-time MBA and executive MBA programmes may be related to shifts in availability of employer tuition assistance, the report suggested. Respondents for both of these programme types anticipate decreases rather than increases this year in the number of applicants they expect to receive employer funding. Online MBA programmes, on the other hand, expect a growing number of applicants to receive such funding.
(Source: http://timesofindia.indiatimes.com/home/education/news/Rising-number-of-aspirants-signals-return-of-2-year-MBA/articleshow/49975408.cms)