The school recently organised a state-level inter-school yoga contest, Yogadhayan - 2021. Around 400 students from 75 schools took part in the virtual competition under the aegis of Yog Sports Association of Bengal. Students were divided into three groups – Ananda (classes III to V), Lakshya (classes VI to VIII) and Arjuna (classes IX to XII). It was open for both boys and girls although they competed separately.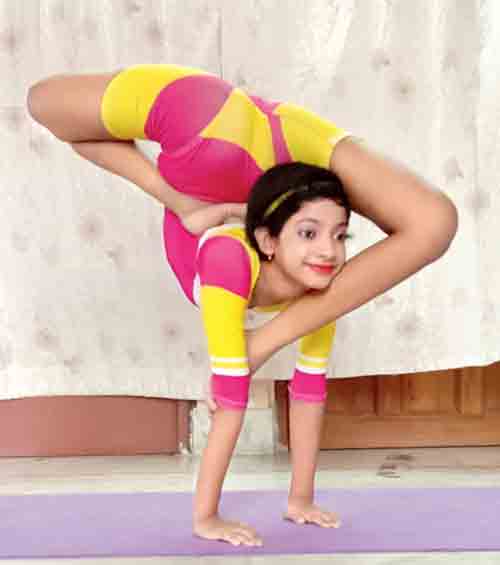 "Children are devoid of physical activities in this home-bound life. So, we realised that something of this sort will give them an opportunity to do some physical exercises. Given the response, we are planning to organise it at the national level in the upcoming year. Yoga, undoubtedly, is crucial for one's well-being. It will help to build the children's immunity and concentration," said senior principal Sonali Sarkar.
Sri Sri Academy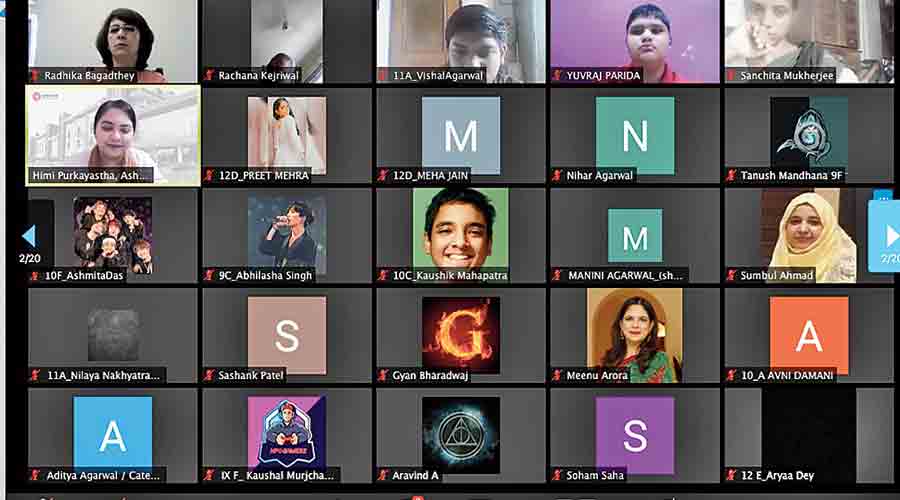 What is liberal education and how is it different from other courses – around 500 students of Sri Sri Academy got their concepts cleared at a virtual panel discussion conducted by the school's career guidance cell recently. Students of classes X, XI and XII attended the seminar that dealt with Liberal Education - An Interdisciplinary Approach. The speakers were Himi Purkayastha, regional manager (east) of admissions and outreach, Ashoka University, Meenu Arora, Krea University assistant director, and Anju Deoskar, associate director of admissions outreach, Flame University.
"For the fifth industrial revolution, effort is being made to humanise technology that requires higher cognitive skills such as creativity, decision making, critical thinking and complex information processing. Social and emotional skills such as effective communication and negotiation, leadership, management and adaptability are becoming more important," said Arora, who kicked-off the discussion.
Deoskar mentioned that the students must not develop skills to make themselves employable but try to be earnable instead.
"Liberal education cuts across the boundaries of humanities, commerce and science because any job does not solely focus on just one skill. To be a successful professional one needs to amalgamate various skill sets. No learning goes to waste. I never had a prototype for setting up a successful school. I put to use all the skills that I had developed over the years, while working in corporate or as a schoolteacher, which helped me to visualise and create something new," said principal Suvina Shunglu.
North Point Senior Secondary Boarding School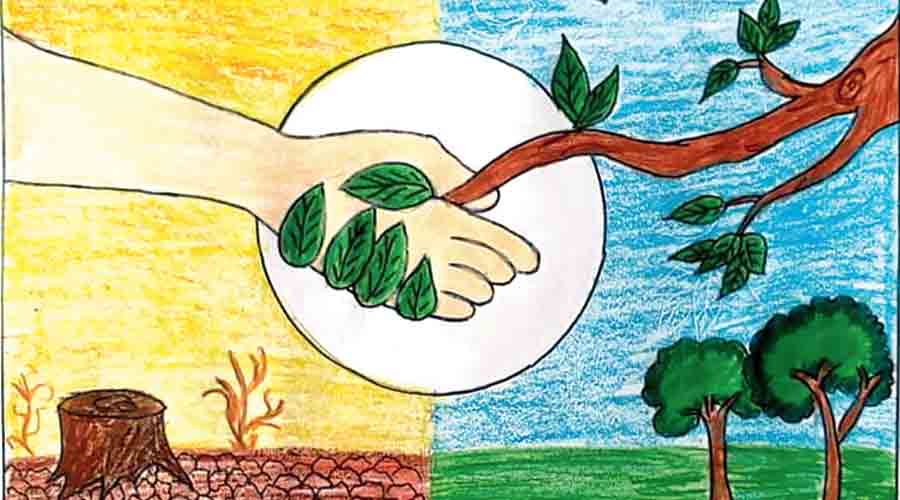 That an attempt to see nature as one's friend was taken as the theme of the friendship day observed by the students of North Point Senior Secondary Boarding School virtually.
Students from classes I to X wrote articles and drew posters on the topic, Friends with Nature. The kids of the junior section expressed their love for nature by drawing posters, and the students from classes IV to X wrote articles, trying to propagate the idea that if we treat nature the same way we would like to get treated then the natural world will treat us like friends. "In the year of the pandemic, when children are unable to cherish the bond of friendship, we tried to engage them on a virtual platform. It is important to have friends, and it is equally important to celebrate this bond. Friendship with nature is crucial for our well-being, so we tried to bring in both together. It was a great experience to witness students executing their thought processes through poster making and article writing," said director Rita Chatterjee.