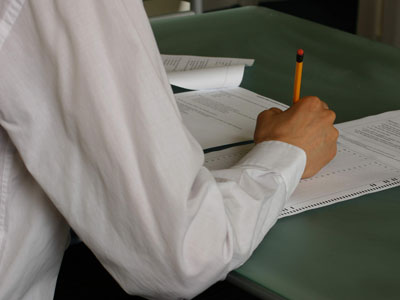 The pandemic has taught the teachers digital skills and that will nor just disappear, said the panelists
Education in a post-pandemic world will follow a blended mode of learning — this has been the common consensus for a while now. But this won't just mean that the students will be attending some of their classes online, it will also open up the possibility of in-depth discussions in classrooms, said Dipak Chand Jain, President (European), Professor of Marketing, CEBIS. He was speaking on the future of education at the FLAME University's Purpose Summit 2021 on January 23. FLAME University VC Dishan Kamdar chaired the session. 
The pandemic has taught the teachers digital skills and the future will have both traditional education and online learning, said Jain. "The future would be more in-depth discussions in class. The derivative of x2 is 2x — I don't need to have a discuss with my students on that or take their opinion. They can be given these materials or lectures and they can prepare themselves. We can evaluate them based on what they have learnt. If they need additional help, teachers will obviously organise in-person classes," he said.
Even though online classes are the new normal, not many in the education sector are very satisfied with it. "We have been trying our best to give the students the closest possible experience to the campus experience. But I would be lying if I say I am not looking forward to the day when we can have on-campus classes," said Andrew Shennan, Provost and Dean, Wellesley College.
Catherine Epstein, Provost and Dean of the Faculty, Amherst College added to Shennan's point and said, "The formal academic curriculum remains at the heart of the college but at the same time it doesn't work in isolation. Liberal arts requires interaction outside the class. Whatever we come up with is a stand-in. One of the things we can take away from the pandemic is how a wholistic education can be helpful in times like these."
The pandemic has, in a way, expanded the reach of universities, said Shennan. "I think that the hands-on experience we have had with remote technology will not disappear totally. We will be a much more hybrid format. The concept of a course has changed due to the pandemic. Remote education has given us the chance to extend our reach to a lot of places where we had no reach," he said.
But one of the major changes that a lot of US colleges have made is to not opt for the standardised tests for admission. This has changed the demographic of the student community at the colleges. "What has changed is that a lot of colleges have gone 'test-optional' for admissions. This will change the diversity of our student population," Epstein added.
(Source: https://www.edexlive.com/happening/2021/jan/23/how-hybrid-learning-can-make-way-for-more-in-depth-discussions-in-classes-in-a-post-pandemic-world-17561.html)