Two food-loving academics are editing a new genre-agnostic multi-lingual online journal where contributors will celebrate their relationship with food through long-form essays, poetry, films, and short stories
Long before the multi-hyphenate Manoranjan Byapari became a "lekhak", he was many other things, including a servant boy at a tea shop, waged labourer at a sweet shop, and the main man at marriage ceremonies, doing everything from cooking, drawing water from the tube well and filling it in the drum, to grinding spices with a mortar, and washing banana-leaves and earthen glasses. It's while absorbing the sights and sounds of these experiences that Byapari, who is now a first-time MLA in the new West Bengal assembly, developed a relationship with food.
His story gets a fitting place in the inaugural issue of the multilingual genre-agnostic food and eating journal, On Eating (oneating.in), edited by poet-author Sumana Roy and writer Kunal Ray. "I think his essay [The Tales of Sri Sri Bhajahari Radhuni] is one of the best essays written by an Indian, and I hope it will be read by many," says Roy, who currently teaches at Ashoka University.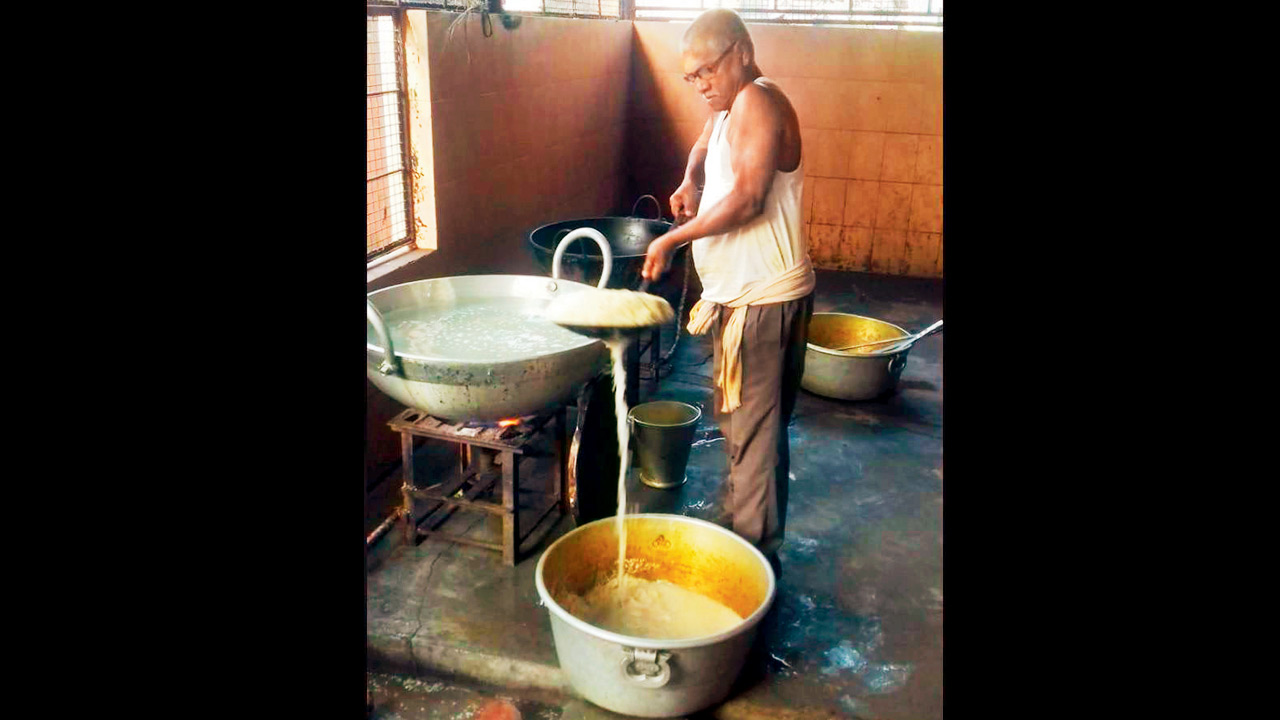 Veteran writer and MLA Manoranjan Byapari working in the kitchen
Incidentally, her introduction to Byapari's writing was also through an essay, where he had mentioned this fact—of his being a professional, and even accidental, cook, she says. "After I met him and got to know him, we spoke often about food—not in a premeditated manner, but because we were eating a few meals together. In Trivandrum, for instance, I had to stop him from eating the heap of prawns on his plate because he'd told me about his blood sugar and cholesterol. In Dhaka, we were both looking for the best ilish. It seemed an extension of that relationship, and all that he had shared about his life with me and others, that he should inaugurate this journal with his writing," she shares.
The idea for the journal came about sometime during the Coronavirus lockdown, says Ray, who teaches at FLAME University. "We have always wanted to work with each other. During the lockdown especially, we noticed that a lot of our conversation revolved around food. We were sending each other texts about what we were cooking and eating. Nothing fancy. All home cooked, simple food. I learnt to cook during the lockdown to stay alive and keep myself fed. Sumana would send me easy recipes to make. I would photograph them and share with her. This exchange continued for long. This also, in some ways, momentarily helped to take our minds off the tragedy that was unfolding outside." Another contributing factor, he thinks, was the "growing despair with what is largely published or circulated as food writing". Roy shares Ray's sentiments.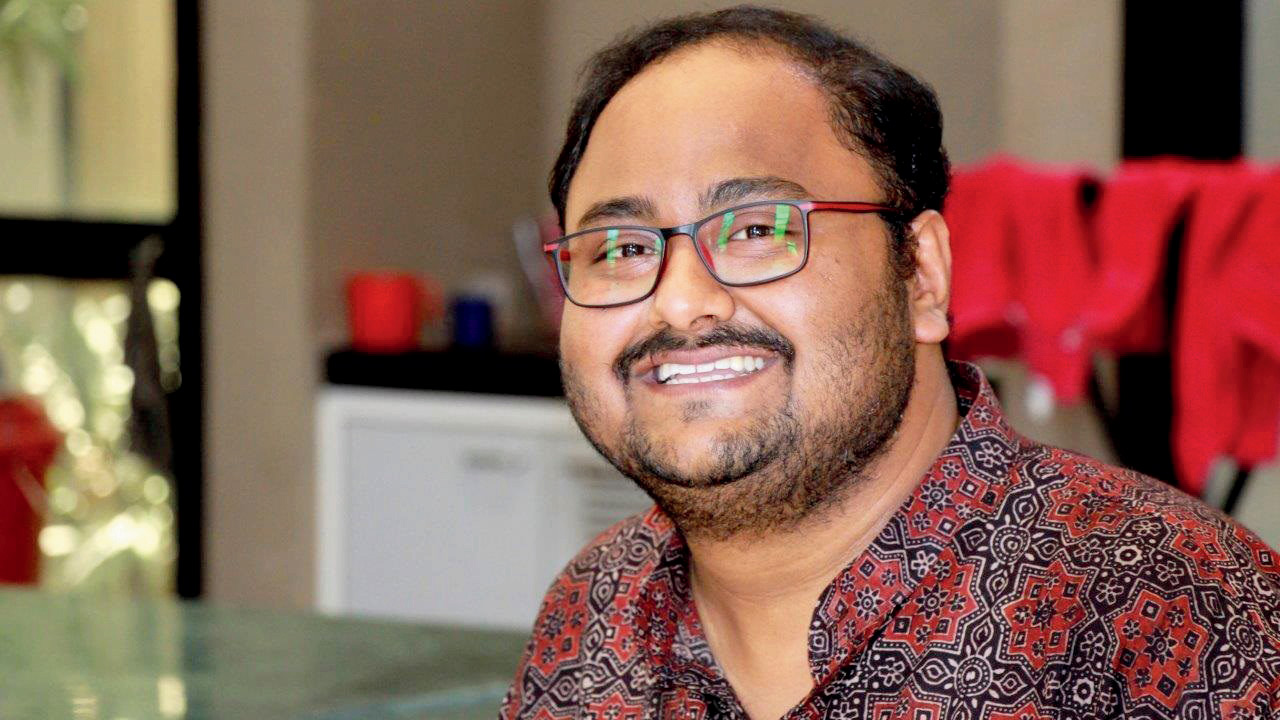 Kunal Ray
While she admits there has been a growing interest in food writing in India, Roy couldn't help noticing "a kind of sameness in the vocabulary of writing and ways of looking at food in the writing" that was coming out of Anglophone India. "Many essays I read are like extensions of Instagram posts—manicured and, consequently, lifeless. A subject such as food is, by its very nature, messy—messy in many ways, messy because of faulty and corrupt systems of distribution, of inequities in the country and the household, messy on tables and clothes and mouths. Anthropological discourses are helpful, but I wish that they were accessible to those who are being written about. There is great inequity in that," she feels.

The duo is hoping to create an archive of stories about food that doesn't merely engage with the sociological aspects of food and eating, but also with its humane nature. "There will be different kinds of people writing for this journal and just not 'writers' so to speak because food speaks to all kinds of people," says Ray. 
The second issue, for instance, features an autobiographical essay by the great danseuse, choreographer, actor, teacher Leela Samson. "In her essay, she reflects upon her life through the food she has eaten. Food here offers an access to the inner life of the artiste. Is she a writer in the strictest sense of the term? May be not but she, too, has a food story to tell and we are willing to listen! And when was the last time you heard a dancer talking about what she eats? Isn't that a question that we ask them often?" he asks.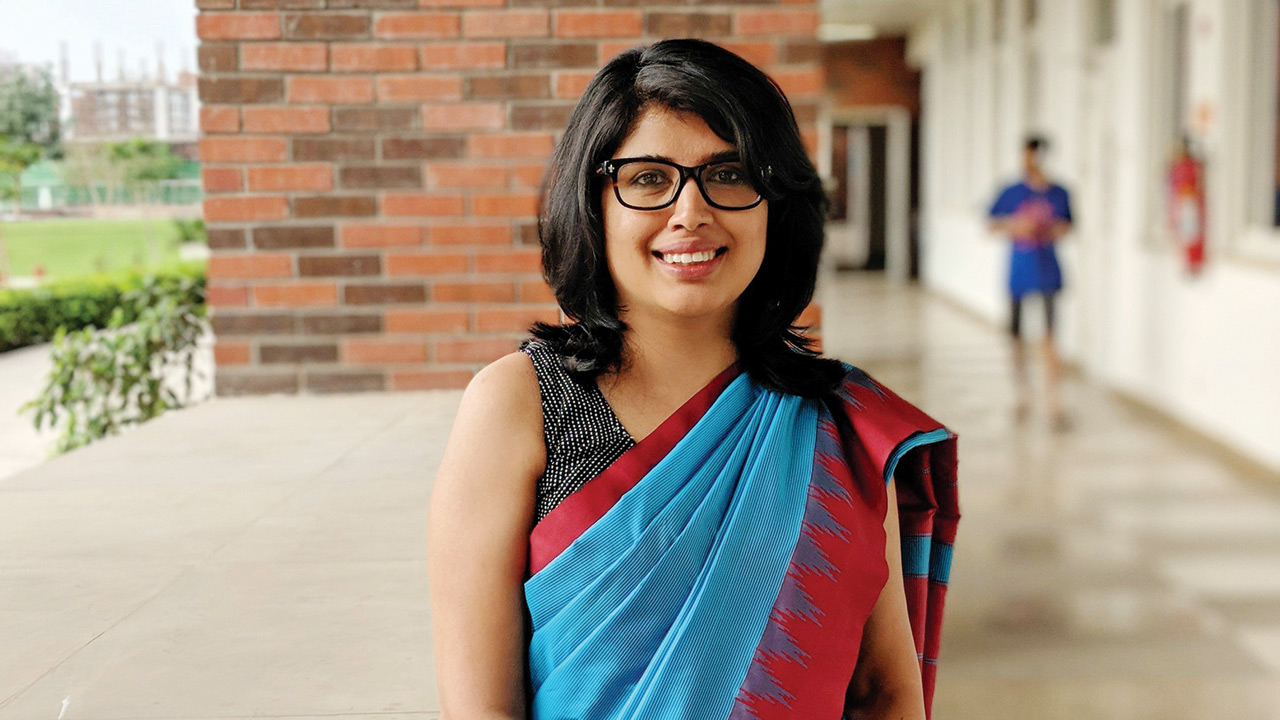 Sumana Roy. Pic Courtesy/Tanita Abraham
All the essays can be read in English, Hindi and other languages as well, with contributions ranging from poems, films, commentaries and short stories as well. "We usually ask the writer what language they would like their writing to be translated into. I think the choice that the writer makes is a political one. Think of a menu card on a streetside mobile restaurant—its unique language of English, Hindi, the local languages and their received pronunciation. The language of that menu is a living thing. We want the same for On Eating," says Roy. Their future issues have a performance piece addressing food and feminism by eminent visual artist, Pushpamala N, and a short story by playwright and theatre director, Abhishek Majumdar.
That the journal is being edited by two people who see food not from a romantic lens, but as an essential, which is needed for survival, and strengthens kinship, means that even the mundane and ordinary are held dear. "Food is an exercise in community and friendship. Last week, I had some friends over for dinner. My house help made a few things for them and I ordered some other dishes. It was an evening filled with laughter and joy, but this was made possible owing to the presence of people. I can't think of food without people—the people who cook, eat, deliver and clean," says Ray. His co-editor Roy adds, "My favourite memories of food are about eating and cooking with and for people I like to be with. I'm a compulsive rice-eater, and 'Bhaat kheye jao' [Eat some rice], which actually means 'eat a meal with us'—is the background sound of my childhood. My mother and grandmother would say it to friends and strangers who came home; neighbours would say it to us when we went to play at their place. Food is inevitably about community, about sharing a life of the senses with others, known and unknown. It also about deprivation—of those without food, the systems that keep populations hungry. It is also about love, often the first thing we ask those we love: 'Kheyechho?' [Have you eaten?]."