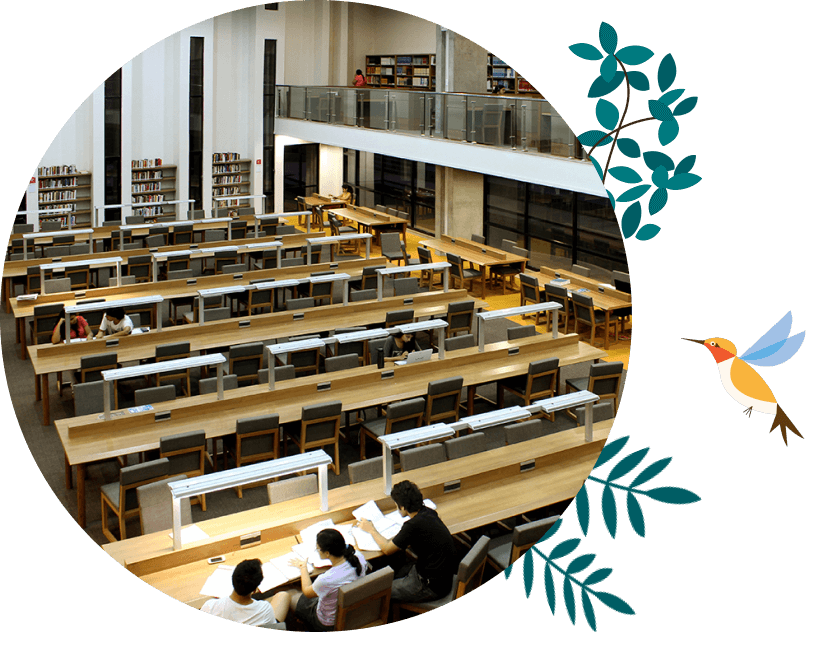 A single platform for all student engagement allows FLAME University to create a personalised learning environment, and offer a smooth student experience.
FLAME University's philosophy is rooted in the concept of liberal education. The university encourages students to interact with various disciplines to address world challenges so they can evolve into critical thinkers and lifelong learners. FLAME strives to create a personalised, participatory environment that provides a transformational student experience.
As part of this vision, FLAME invests heavily in future-ready technology to build highly customised student experiences.
Future-proofing the university
The Information Systems team at FLAME was earlier limited by an underlying system that was neither easily customisable nor integrable. Also, it was slow to respond – resulting in frequent downtime.  
"Conventional, out-of-the-box, enterprise systems do not give you the capability to build and customise on the fly," observes Mukesh Joshi, Director - Information Systems, CTO (Integrator), FLAME University.
So, FLAME began looking for a highly customisable, reliable solution. To fulfil the vision of personalisation, it would have to be cloud-based, and offer scalability, efficiency, and integrability.
Salesforce emerged as the clear choice.
Technology enables accessibility and interconnectedness
With Salesforce, FLAME is now able to offer its stakeholders a frictionless experience. "We no longer worry about maintenance, increased user load, and downtime. We use the freed-up time to build customisations quickly and easily, helped by Salesforce's click-not-code functionality. So, we can provide our end-users with the best possible experiences," says Joshi.  
The first step in this journey was to improve collaboration and student engagement.
To this end, FLAME prioritised the building of a student community portal on Salesforce Experience Cloud. This portal has become the first touchpoint for prospective students looking to engage with the university, and current students seeking to connect with one another.
Prospective students can explore the programs offered and submit their applications here. The admissions team receives these and takes the process forward for smooth onboarding.
Current students, on the other hand, use the portal to collaborate on studies and projects. Students use Chatter to form focused groups, enabling speedy learning and project completion. Faculty members can also be invited to these groups as mentors, making the learning experience fruitful.
Streamlining the admissions funnel with Salesforce
Once FLAME built out a vibrant student experience, it focused on streamlining student lead management. Leads from the FLAME website, and from external partners such as career portals, educational portals, and marketing agencies are consolidated on Sales Cloud. A single view of these leads and prospective student data provides 360 visibility for better lead management. "This has helped us build a better lead capture strategy, and respond quickly when a lead comes in," explains Joshi.
A unified platform boosts service efficiency across the FLAME ecosystem
For a university that values stakeholder well-being, a seamless service experience is key. Students, faculty members, and non-faculty support teams such as Information Systems and administration can all raise cases using email, forms, and the community portal.
These cases all flow into Salesforce Service Cloud and are assigned to the relevant departments for resolution.  For example, the admissions office resolves cases raised by prospects, while students' queries around subject and course choices are routed to the program office. With the solution functioning as a single service console for all departments and operations, cases to non-academic departments, such as the infirmary, facility maintenance, and travel desk, are also raised here.
"With one collaborative service system, we are able to efficiently manage and resolve all stakeholder enquiries and student expectations," says Joshi.
Leveraging the Salesforce ecosystem for process improvement and optimisation
FLAME is also thinking of ways to continuously optimise its processes and systems to boost efficiency and the stakeholder experience. "We did not want to spend effort on these optimisations and felt that it would be ideal to find out-of-the-box solutions that could be deployed quickly and seamlessly within the Salesforce environment," explains Joshi.
Sure enough, the team found apps to address its different needs on Salesforce AppExchange. Using Formstack, the team consolidated data from forms across the ecosystem; and streamlined workflows on Work-Relay. Booker25 helped automate the booking of classrooms and conference rooms. All these apps could be easily integrated with Salesforce, making it the single source of truth.
"We wanted to have one system, one place for all interconnected data. And Salesforce delivered," says Joshi.
360-degree engagement for contextual learner experience
FLAME now has a unified platform for 360-degree engagement with each student, which captures the student's entire journey with FLAME - from their first interaction to their latest grades, awards, and disciplinary concerns. Whenever a prospect or a student reaches out via any channel, the stakeholder uses the up-to-the-minute 360 view to respond in a sensitive, relevant manner.
"Student satisfaction is the core of our DNA. Salesforce gave us the platform and tools to easily capture student sentiment and satisfaction," observes Joshi.
A recent survey showed a high 90% student satisfaction rate with the technology available to them to engage with the university.
On the path to a best-in-class student system
The university's belief in leveraging top-notch technology has reaped dividends. With access to real-time reports and dashboards on Salesforce, senior leadership can now make speedy, data-backed decisions. FLAME is now adopting Tableau for data visualisation and analytics, to further underpin strategic thinking.
The university will also deploy Salesforce Marketing Cloud to improve lead acquisition and engagement. The insights will be used for better strategy and designing effective marketing campaigns on the right channels.
Eventually, FLAME plans to deploy Salesforce Education Cloud for a state-of-art Student Information System. "All our engagements and interactions will be on this one system. That is the dream," concludes Joshi.