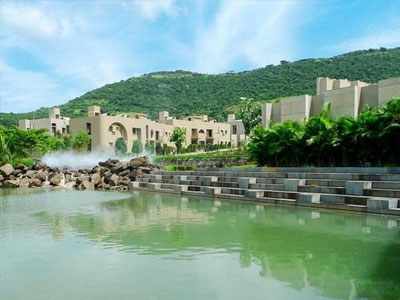 Journalist Faye D'Souza, Olympic winner Gagan Narang, and guitarist Rahul Ram participated
---
Flame University hosted Purpose Summit 2021 on January 23 and 24 with top leaders to offer valuable perspectives on agility, adaptability, and change, for the students. Speakers focused on how having a definite 'purpose' in life that helped them shape their future and touch millions of lives.
Stressing the significance of online education, Bhushan Patwardhan, Vice-Chairman, University Grants Commission (UGC) said, "Offline education comes with some inherent advantages that online education cannot have. What online education has to bring in to make itself better is discipline and distraction-free environment. Quality content is not a problem. We will have blended learning in the future. Online education has a place and a purpose."
Consensus over blended learning
Mayank Kumar, Co-founder and MD, UpGrad, said, "Talking about online education ecosystem, technology helps interaction to be far more personalised." Mohan Lakhamraju, Founder and CEO of Great Learning, added, " For early educators, online will be a disaster. For working professionals, online will be a boon. It is important to understand who the learner is and what is being learned. Context is important. In subjects where discussions are the only way to learn something, it is very difficult to do it online."
In another panel discussion on the future of education, Dipak Chand Jain, President (European), Professor of Marketing, CEIBS said, "Education in a post-pandemic world will follow a blended mode of learning. This has been the common consensus for a while now. But this won't just mean that the students will be attending some of their classes online. It will also open up the possibility of in-depth discussions in classrooms."
Andrew Shennan, Provost and Dean, Wellesley College, said "We have been trying our best to give the students the closest possible experience to the campus. But I would be lying if I say I am not looking forward to the day when we can have on-campus classes."
Creative pursuit
A panel on alternate careers at the Flame Purpose Summit comprised of Faye D'Souza, an independent journalist and former Executive Editor of Mirror Now; Rahul Ram, Indian bass guitarist, social activist, music composer and a part of the band Indian Ocean; and Olympic medal winner Gagan Narang. The panellists shared their journeys and experiences of dealing with failure and moving on.
Rahul Ram said, "Some want to become an instant hit. If you want to enjoy yourself, and are passionate about music, then you should know that nothing worthwhile comes easy. I would say, now, young people have way more opportunities and they should make use of it. Give it time and if it doesn't happen, move on." Gagan Narang added that one should find motivation in the little things in life. "Dedication and hard work determines one's speed of getting to the top."
(Source: https://bloncampus.thehindubusinessline.com/b-school-corner/flame-summit-explores-blended-learning-and-alternate-careers/article33676212.ece)