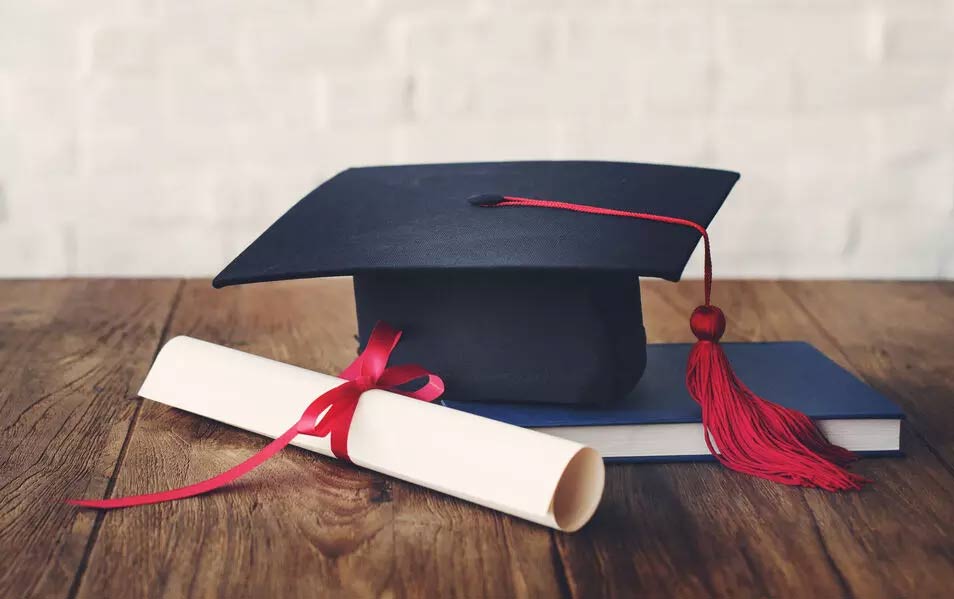 After passing Plus Two, Kolkata's Anita Das was quite disheartened. She had scored well in science (physics, chemistry, biology) but went forward with English in her graduation. Most of her classmates were going for STEM (science, technology, engineering and maths) subjects with the majority aiming for JEE. She, despite having scored more than 90 per cent in her science subjects, was hell-bent on studying English. "Why don't you sit for JEE and get into a good engineering college?" she was often asked.
Gone are those days when the objective of education was learning new concepts and ideas, or seeing the world differently. Today, having a degree means landing a job. But it isn't the case for several students, who just don't want a degree to be a springboard for jobs.
Yes, STEM subjects especially engineering and now AI are the top favourites among students and even parents consider them 'safe career choices', but the interdisciplinary nature of liberal arts education allows students to gain a broad perspective and develop a range of life skills that can be applied in a variety of contexts.
"There has been a growing interest in practical courses such as engineering and AI in recent years. However, we believe that a liberal arts education is essential for developing critical thinking, communication, and problem-solving skills that are a must to gain a competitive edge in any field. We offer a range of courses in humanities, social sciences, and natural sciences, as well as professional programmes in business, communication and much more. We also understand the mounting importance of practical education skills when it comes to career opportunities. And we have responded by integrating career-focused programmes and experiential learning opportunities into our curriculum. Ultimately, we believe that the most successful graduates are those who have a strong foundation in both practical skills and a liberal arts education," said Santosh Kudtarkar, Dean, Faculty of Liberal Education, FLAME University.
"Liberal arts is preferred by a lot more students now as compared to 10 years back. But engineering, law, medicine and finance are considered gold standards," said Sanjog Anand, co-founder, Rostrum Education.
According to Prof (Dr.) Dhrubajyoti Chattopadhyay, Vice-Chancellor of Sister Nivedita University, it's the parents who want their wards to study STEM domains. "They think that STEM domains have a better future. However, there has been a gradual shift from STEM to STEAM (science, technology, engineering, the arts, and mathematics) and there have been a lot of talent transfers from technical to non-technical backgrounds. We have seen a lot of engineering graduates who have shifted from their core domains to various administrative services like IAS, IFS, and so on," he said.
The NEP 2020 has emphasised multidisciplinarity and a holistic education across the sciences, social sciences, arts, humanities, and sports for a multidisciplinary world to ensure the unity and integrity of all knowledge. NEP 2020 also emphasises creativity and critical thinking to encourage logical decision-making and innovation.
Namrata Kishnani, assistant professor, Department of Management, Bhopal School of Social Sciences mentioned how liberal arts have been the cornerstone of our education system for centuries, providing students with a well-rounded education that prepares them for a wide variety of careers.
"While the demand for STEM skills may be high, liberal arts continues to play a vital role in shaping the future of our society. Many employers are increasingly seeking candidates with a broad range of skills and knowledge, which includes communicative skills, critical thinking and problem-solving abilities — all hallmarks of a liberal arts education. These skills are highly valued in many industries, including technology, finance, marketing research, behavioural economics and healthcare," said Kishnani.
Dr Santosh Kumar, Dean, School of Liberal Arts, MIT-WPU, believes: "By adopting a multidisciplinary perspective, students can supplement their majors with the correct minors to strengthen their foundation in their chosen fields. For instance, law students can benefit from studying forensics while biotechnology students can study law to become specialist lawyers. Additionally, studying psychology can help lawyers gain a better understanding of human behaviour. Overall, liberal arts education is proving to be a valuable resource that helps students connect their academic pursuits with a wider range of disciplines."
In an article, The New York Times mentioned: "Although liberal arts majors start slow, they gradually catch up to their peers in STEM fields. This is by design. A liberal arts education fosters valuable "soft skills" like problem-solving, critical thinking and adaptability. Such skills are hard to quantify, and they don't create clean pathways to high-paying first jobs. But they have long-run value in a wide variety of careers."
Kudtarkar of FLAME University said: "There is evidence that liberal arts and humanities graduates can thrive in a rapidly changing job market that values creativity, innovation, and cultural competence. According to a recent report by the American Academy of Arts and Sciences, liberal arts and humanities majors have higher rates of employment and satisfaction than some popular majors, such as business and communications."
Interestingly, most Nobel laureates are considered to have an arts or crafts avocation. Forbes also mentioned why there is a need for STEAM, not STEM education to prepare the kids for the fourth industrial revolution.
"Most people have preconceived notions about liberal arts. However, a liberal arts education comes into play in every field. It allows you to explore a variety of academic areas — from science to literature — and to develop interdisciplinary insight into the human experience from multiple perspectives and develop critical thinking, research, and communication skills. The range of topics, approaches, and areas covered by the liberal arts curriculum makes students fundamentally flexible and adaptable to changing circumstances. Overall, it gives you the adaptability to cope with changing landscapes in the job market," said Aloysius D'Mello, principal, Greenwood High International School.