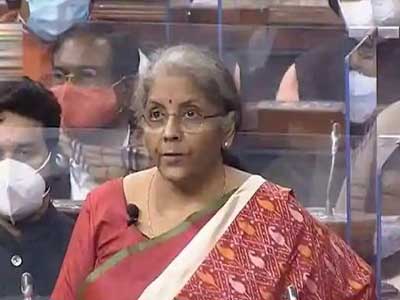 The Union Finance Minister, Nirmala Sitharaman, presented her third budget today. The Union budget 2021-2022 reinforces the vision of Nation First. Some of them double farmers' incomes, strong infrastructure, women's empowerment, healthy India, good governance, education for all, inclusive development, and much more. As part of the 2021 education budget, she said the country's youth have abundant skills and the government will focus on channeling them properly.
Let's take a look at the view of industry leaders over Budget 2021:
Rishabh Khanna, Cognitive Scientist & Founder of Suraasa said "The National Education Policy has clearly shown India's vision and bright future for school education and higher education in the country. Its implementation in 15,000 schools is an excellent start toward a more holistic education approach and a good deliverable for the union budget. International partnerships are a must for India to become a global workforce supplier. Partnerships with countries like UAE, which have been successful in improving the quality of learning outcomes with their national standards and licensing systems, will act as key drivers in bringing our education system at par with international standards."
Ganesh Raju, Founder & CEO Ken42 said, "Budget 2021 is growth-oriented and presents a lot for the industry to look forward to as the country recovers from the pandemic. At 600 million, the youth comprise more than half of our population, and the budget has included announcements to improve their lives and education, as well as the future of the nation. The announcement to strengthen 15,000 schools as part of the National Education Policy (NEP) 2020 will be a major fillip to the quality of school education. The proposal to start an apprenticeship and embedded degree and diploma courses for students in non-science and technology streams in 150 higher education institutes by March 2021 will increase the available opportunities to students for upskilling and employment. It's also likely to open up more opportunities for edtech companies to collaborate with the government education sector."
Dr. Dishan Kamdar, Vice-Chancellor, FLAME University said "The Government's decision to allocate Rs.50,000 crores over 5 years will serve as a great shot in the arm for the country's research ecosystem. Lack of adequate funding has been a constraint for several higher education institutions and this support will enable the institutions and the faculty to produce high quality, rigorous research output. The creation of the Higher Education Commission of India (HECI) as an umbrella structure having four separate bodies for standard-setting, accreditation, regulation, and funding under it will bring in synergies across higher education institutions. In addition, a regulatory mechanism to promote academic collaboration with foreign higher educational institutions will help pave the way for Indian higher education institutions to become truly global in the near future".
Dr. R.L. Raina, Vice-Chancellor, JK Lakshmipat University, Jaipur said "The first digital budget presented by the Union Finance Minister Nirmala Sitharaman is a practically fulfilling budget as it has duly focused on the key areas – health and education and provided robust infrastructure in these sectors. When it comes to education, the budget has announced every needed move to make education reach the last miles of the country be it setting up a higher education institute in Leh or the establishment of many tribal schools in the far-flung areas. The New Education Policy was noted in the Budget as having been well received. This is a direct result of the massive consultation process done with respect and inclusion. This is an exceptional policy win. The announcement of introducing the legislation this year to implement the setting-up of Higher Education Commission of India will uplift and make the education process in accord with the industry standards, thereby reducing the rampant unemployment rates."
Ankit Shyamsukha, CEO, ICA Edu Skills said "We would like to congratulate Prime Minister Narendra Modi and Finance Minister Nirmala Sitharaman for giving special focus on skilling as this is the stepping stone for becoming Aatmanirbhar. With over eight million graduates across streams entering the job market this financial year, the announcement of amending the Apprenticeship Act is a huge move. The collaboration with the United Arab Emirates for skill qualification and accreditation will make our youth more skilled as per the international skilling standards. Even the collaboration with Japan for transferring Japanese vocational models will surely bridge the prevalent skilling gap in our country. The budget allocation for the education sector will surely increase the competence and lucidity."
Rohit Jain, Co-founder DUX Education said "The market is reacting and how! All the major stocks are up and that says a lot about the public sentiment with this budget. Specifically on education and start-ups, there isn't much excitement in place as far as the budget is concerned. Some baby steps towards implementing the NEP which is good - but remember that execution is the key there. The increment in the budget isn't significant, we should have landed at around 6-7% of GDP to create some impact. Education should be seen as infrastructure - you are essentially building the Human Resources for the country. There isn't much around re-skilling or up-skilling of teachers in the budget - which is the need of the hour. I think the 15K school to start with for the NEP experiment is way too low given the base we have. Should have definitely targeted higher."
Prajodh Rajan, Co-Founder & Group CEO, EuroKids International said "The education sector has found a prominent place in this year's Union Budget, given the large scale impact the pandemic has had on it. With an aim to move India towards an Atmanirbhar Bharat, this year the focus is on rolling out the NEP and its elements across schools. The Digital First Mindset will take blended learning further so that students can continue their learning paths. Teacher training and a toy based learning pedagogy will help strengthen the sector and take us ahead on the learning curve."