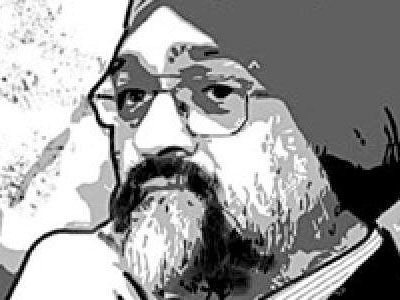 Ahluwalia says that he's not sure if the economy is having a 'V' shaped recovery but we are climbing back up
COVID-19 has wreaked havoc on everyone's life but perhaps one of its worst impacts has been on the economy. Now who better to discuss how we can recover from this than Montek Singh Ahluwalia, one of India's most respected economists and the former deputy chairman of the Planning Commission between 2004 to 2014. Ahluwalia was invited to speak at Flame University's Purpose Summit - which brings together prominent public figures from all walks of life, discussing various facets of purpose and how it is the driving force that shapes the actions of individuals, institutions and nations. 
Ahluwalia says that he's not sure if the economy is having a 'V' shaped recovery but we are climbing back up. "The economy is gradually recovering. But different sectors have been affected differently. Manufacturing is king of recovering but small scale industries are very badly hit," he explained. The economist said that the unemployment situation is what is truly very scary. "There is a huge increase in unemployment and even in the pre-COVID level, it was badly hit. So now, it's worse. The participation in unemployment, that is the number of people seeking jobs has come down, so some may say that the situation has improved. But overall, it shows that unemployment rates are not good at all," he added.
He says that unemployment in urban areas is more than rural areas. "Here in formal sectors too, most are contractual employees" he said. So currently it is a mixed spectrum, the economist said. The former cabinet minister says we have to start concentrating on investment in infrastructure since good efficient projects will benefit the economy greatly. He also feels that privatisation of airports is also a good idea and that we shouldn't always be wary of private investors. 
Micro, Small & Medium Enterprises have taken a massive hit. The economist says he appreciates that fact that the RBI stepped in to help the industries with credit, "However, it matters if these industries will have the ability to repay. If they will have enough productivity to make profit and repay the credit." He recalled that under the UPA, there was a 7.6 per cent growth rate and when the NDA took over the numbers were similar but then the numbers began to dip in 2016 and pre-COVID time, it was 4.5 per cent. "It depends on what small industries' growth rate will be after we recover. But next year, we may have 8 per cent or we could go back to what the rate was like in 2019-2020. Credit may help now but we could go back to 6 per cent," he explained.
(Source: https://www.edexlive.com/people/2021/jan/24/economy-recovering-gradually-but-several-sectors-hit-massively-economist-montek-singh-ahluwalia-17585.html)