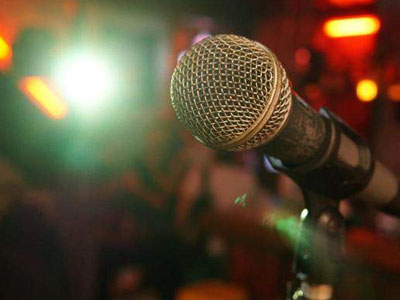 The second-last session of FLAME University's Purpose Summit featured four voice-over artists across the country
It is quite unlikely that laymen like you and me will know Pallavi Bharti, Jasleen Bhalla, Surjan Singh and Subha Sankar Chatterjee by their faces. In fact, even if you listen to their voices while they indulge in a regular conversation, they may seem quite unfamiliar to you. However, all of it changes, once they are in front of the microphone. The four of them are among the most sought-after voice-over artists in the country. The four of them were in a conversation with each other at FLAME University's Purpose Summit on January 23.

A sports journalist and producer, Jasleen is best known for the voice of the government's COVID-19 advisory caller tune. Someone who came to the profession after being in a salaried job, Jasleen said that she 'finally felt home'. "I tried a lot of things like reporting and anchoring. But somehow, something did not feel home," she says. She adds that she feels privileged for her recent unusual recognition.

Pallavi, who started in the profession at the age of two, is the voice behind a lot of the most popular advertisements, including that of Vistara and Spotify. In fact, she is also the voice of Doraemon. "In this profession, our voice creates magic," she says, adding that it is not the quality of the voice that matters, but the trick is to keep your art real.

Surjan Singh, who wanted to pursue law and be a civil servant initially, says that he stumbled upon the profession quite late. "I would say that the craft chose me. I tried too many things before that," he says, adding that he is happy being faceless.

While all four of them agreed that there is a lack of awareness on the career of voice acting and a lack of training, Subha added that what matters the most is how one romances the microphone.
(Source: https://www.edexlive.com/news/2021/jan/23/do-you-know-whose-voice-is-on-that-covid-19-advisories-on-the-phone-calls-meet-indias-most-heard-v-17559.html)