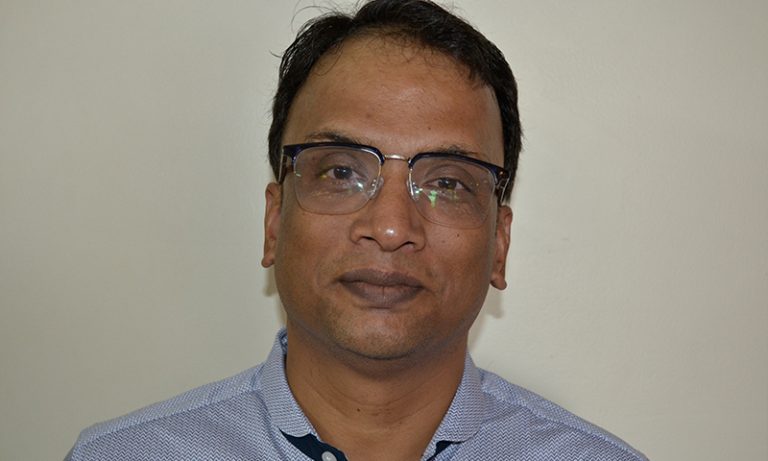 Let us begin by looking at today's generations: Millennials, Generation X, and Generation Y. They are all thought to be the country's wealth and future. In today's world, the youth of India possess incredible energy and enthusiasm. Of course, the country's future depends largely on the youth's ability to find work suited for their abilities. Both points of view are incompatible when the circumstance is assessed. The large availability of youth potential is insufficient for the nation's growth. On the other hand, creating more job chances will not help if the kids cannot take advantage of such prospects.
Academic institutions and industries have been operating in separate domains for a long time. However, due to rapid globalization and complex business structures, India has realized that a major hindrance to coping with these changes is the lack of skilled labor across many industries and sectors. The culture, needs, and preferences are different. This grave concern worsens when an individual with an excellent academic record fails in a job interview.  A rise in unemployment means a lack of job opportunities and boldly reveals the malfunction of the system from either wall.  Slow industrial growth, job inaccessibility, and non-industrious industry all-cause investors' lack of interest and eventually economic failure. People from industry complain that the academic curriculum is not up to industrial standards. The matter becomes further gravest when a fresh graduate with an excellent academic record collapses in a realistic scenario.
Recent studies have found a strong correlation between academics and industry. According to them, corporations come to the campus looking for the "right person" for their organizations. Hence, academic institutions have started to think more carefully about the quality of students they admit for studies and the faculty levels they hire. This makes the role of industry in academic development more and more important. Many new-age institutions have realized the importance of connecting with the organizations more and more. However, what are the gaps, and why is there a disconnect at all. This is due to the following reasons.
Growing skill gap:  Most graduates and postgraduates are not work-ready. India's age data highlights that we are a youth-driven country. Our two-thirds of the population is younger than 35 years, and therefore it becomes imperative to provide them with a high-quality education to get the appropriate jobs.
Stiff competition: Our country's graduates and postgraduates compete with graduates/postgraduates of other countries to get better jobs. What is being taught and what they finally take up is a gap.
Expectations of the industry: The organization's skills and professionalism of graduates, but these expectations are not met most of the time. The organizations have to start from scratch to train fresh recruits, leading to much wastage of time and resources.
Outdated Syllabus: The syllabus followed by most universities and colleges in the country is outdated. Most colleges and institutes revise their syllabus every five years, and that too by only 10-15% of the original content.
Migration of students: Most students do not believe the Indian education system is not helping them. There is no practical knowledge and research-oriented work. Thus, they prefer to study in foreign universities and work there.
Synopsis of the situation

According to NASSCOM reports from the last five years, 3 million graduates and postgraduates are added to the workforce in India every year. Only about one-fourth of technical graduates and 10 to 15 % of other graduates are employable. Our present scenario is not so helpful for their careers. What we see in front of us is a growing skill gap. The gap is existing between the lack of high-quality education in India and the galloping pace of the country's economy.

India's economy is expected to grow with rapid industrialization and will require a gross incremental workforce of 200 million by the end of the decade. However, despite these encouraging statistics, a majority of the graduates are considered unemployable by many employers across the globe. According to the National Employability Report 2016, a study of 1,50,000+ engineering students who graduated in 2015 from roughly 700 colleges, 80% were not considered employable. Moreover, 3% of the engineering graduates in the country had skills to be employed in the technology sector, mainly software or tech product market. Though educational institutions train millions of youngsters, the organizations looking for new hires from these colleges and universities often complain that they do not get the skills and talents required. They argue that, while they have dropped their hiring standards, they are also running training programs to ensure their recruits are productive and up to speed. However, this arrangement cannot last for long as it hampers the organization's productivity.  

How do we solve it?

So, what could be done to tackle this challenge? Where are we going wrong? One of the approaches to tackling lacking skill and job readiness is partnerships between the industry and academia. While predicting the nature of jobs available in the future is difficult, the efforts to prepare people for careers should continue. There is a strong need to bridge the gap between industry and academia collaboration can be defined as a collaborative arrangement between academic institutions (schools, colleges, etc.) and business entities to achieve the common goals and objectives. Some of how industry and academia can come together to bridge this gap are listed below.

Curriculum alignment with industry requirements: Given the dynamic nature of industry and changes in the labor market, it is critical to determine how effectively the academic curriculum can handle varied industry requirements and demands. Despite rapid advances in practically every industry, college curricula are frequently rigid and difficult to adapt. The curriculum should be updated regularly and tailored to the needs of the sector. Academia can also examine current pedagogies to see how they can be improved and made more practical. So far, the classroom methodology and a theory-heavy approach have heavily been emphasized. However, it is necessary to make the overall approach more practical case studies; inviting guest speakers from other businesses regularly and allowing students to interact with them can be immensely helpful. Additionally, other outstanding, industry-relevant online courses can be combined with the syllabus to provide students with additional industry knowledge.
Emphasis on skill-based education: NASSCOM report suggests that in the next few years, 2 out of 3 millennials prefer taking up a managerial job within the first three years of their joining. The skills lacking to be employable and competitive are:

Creative thinking,
Higher-level problem solving,
Interpersonal skills,
Innovation.
Aside from imparting core or technical knowledge, academia should focus on softer and behavioral skills that help individuals succeed once they join the industry. Some such skills are
the interpersonal skills
leadership capability
the workplace attitude
communication skills
team spirit.
Internships, live projects, and corporate interactions: Students gain much-needed experience from well-timed and well-planned exposure to the industry. They can take the shape of internships or part-time projects that allow students to gain practical experience in the field while also exposing them to the realities of the job. While there is no assurance that these internships will lead to permanent employment, they will prepare students to adapt to the needs of the industry once they begin working there. Students gain confidence as a result of these experiences since they learn a lot by being present in the business.

Up-skilling the faculty: Last but not the least, apart from only focusing on the curriculum structure, it is also imperative to provide the right exposure and training to the faculty. Most faculty do not possess the requisite industry experience, which imparts practical knowledge about industries. It would be great if the faculty could regularly undertake short industrial projects collaborating with industry experts. This will help ensure that the faculty aligns with the current industrial trends.

Employers stepping out and working exclusively with academicians to produce a shared model for jobs and curriculum that addresses their industry requirements would be fantastic. The successful model will benefit everyone: graduating students will have an easier transition into industry employment, employers will be able to hire qualified and job-ready candidates and academic institutions will take satisfaction in seeing their students matched with strong companies.
- Prof. Mayank Mathur, Associate Professor of Practice, FLAME University

Prof. Mayank Mathur has a Ph.D. from Indian Institute of Management, Lucknow and an MBA from Indian Institute of Management, Bangalore. He has over 20 years of experience in the technology industry, in the Data analytics area with various small, medium and large organizations across the globe. He has worked with organizations like Oracle, Cisco and Successfactors, as Manager technology operations, and also has been the Director of Data Technology and Operations in the companies like SAP, Bizviz Technologies, and AutoGrid Bangalore. In more recent times, he has been the Co-Founder and Chief Technology Officer in his own e-Commerce start-up, Cellula Bangalore and holds an Advisory role on the board for Cellula. As of now. Prof. Mathur brings the flavour of Decision Sciences and Data analytics from the technology product development world.
Source: https://www.highereducationdigest.com/bridging-gap-between-academia-and-corporate-a-practitioners-view/