Wednesday, August 26, 2020, 05:00pm - 06:00pm

Founders Talk - 13 | OneStop AI: Applications of Machine Learning in different business verticals

Wednesday, August 26, 2020 | 5pm to 6pm IST

Dr. Aniruddha Pant | Founder and Chief Data Scientist, DeepTek; Founder and CEO AlgoAnalytics; Founder and Chief Data Scientist, AsquaredIoT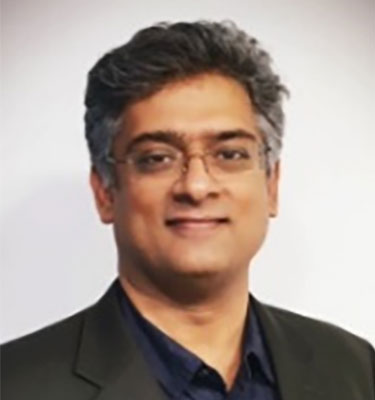 This talk will introduce what is Machine Learning and discuss applications to solving problems from different domains. It will showcase AlgoAnalytics work on analyzing Numerical, Text, Image, Audio and Video Data.
REGISTER NOW
Speaker Profile
ML/AI technology expert with a PhD from University of California, Berkeley in 2002.
18+ years of post PhD experience in application of Machine Learning to various domains including Healthcare, Finance, Manufacturing and Retail.
Developed cutting edge solutions, ranging from developing advanced mathematics based financial trading algorithms to leveraging Machine Learning techniques and AI in Healthcare.
Expertise in Machine Learning, Optimization and Control Theory.
Founder of three AI first startups– AlgoAnalytics: One Stop AI Shop, A2IOT: Manufacturing AI and DeepTek: Radiology AI.