From Wednesday, March 08, 2023 - 09:00am
To Friday, March 10, 2023 - 05:00pm
DEFAULT
Building on the campaign theme of #EmbraceEquity for this year's International Women's Day (IWD 2023), the Women's Cell at FLAME University invites you to collectively celebrate the economic, social, political and cultural achievements of girls and women in India.  IWD 2023 will also explore the impact of the existing gender gap on economic and social inequalities, and highlight the importance of negotiating for a more equitable future. 
We invite everyone to deliberate on spreading awareness about the rights of women and girls, and creating a more gender-sensitive approach to embracing equity in all spheres including education, health, technology, and business, thereby paving the way for a more inclusive and sustainable future.
DAY 1:
Film Screening: Cléo from 5 to 7
Date: March 8, 2023
Time: 2.15 PM to 5:00 PM
Venue: Vikram Sarabhai Centre for Executive Education (VKS 001)
About Film Screening: Please join us for the screening of Agnès Varda's French New Wave Classic film, Cléo from 5 to 7 (French with English Subtitles).
Cléo, a young singer, changes her self-perception in the course of a fateful afternoon in Paris while she awaits the results of a biopsy. 
DAY 2:
Health Camp for FLAME's female housekeeping staff
Date: March 9, 2023
Time: 12:00 PM to 4:00 PM
Venue: Infirmary, FLAME University
About Health Camp: The Women's Cell at FLAME University with the support of Prashanti Cancer Care Mission (PCCM) Pune has organized a health camp to raise awareness about breast cancer among its female housekeeping staff, who mostly hail from the nearby Lavale village and have hardly had any access to free health check-ups.

PCCM is a registered, public charitable trust founded by C.B. Koppiker, an internationally renowned Breast Onco-Surgeon. They envision serving comprehensive care for breast health. They are equipped with the most advanced technologies and medical expertise in breast care. PCCM has been serving over 5000 women annually in Pune city and surrounding areas since year 2000. This initiative is a part of the International Women's Day celebration where we aim to embrace equity in the area of health.
DAY 3:
Panel Discussion
Date: March 10, 2023
Time: 11:00 AM to 1:00 PM
Venue: Chanakya (CHK 101)
About Panel Discussion: Please join us for a panel discussion with two distinguished speakers, Neha Dixit and Shrayana Bhattacharya who will highlight the stories of women who continue to fight for equality and justice in multiple male-dominated spaces. The discussion will be moderated by Juhi Sidharth.
About the speakers: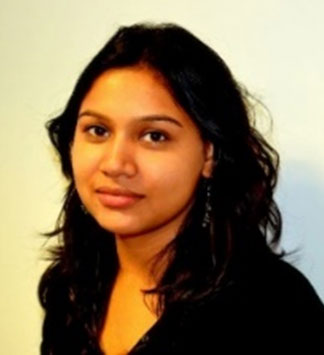 Neha Dixit
Neha Dixit is an independent journalist based in New Delhi, India. She covers politics, gender, and social justice in South Asia. She has worked with multiple mediums and reported for Al Jazeera, Washington Post, Caravan, Wire, and others. She has won over a dozen international and national journalism awards including International Press Freedom Award 2019, Kurt Schork Award in International Journalism 2014, Lorenzo Natali Prize for Journalism from the European Commission, 2011, Chameli Devi Jain Award for Outstanding Woman Journalist 2016 among others. She is a contributor to the UNESCO Casebook of Investigative Journalism 2011, Zubaan anthology on Sexual violence in South Asia, and First Hand: Graphic Non-Fiction in India and others.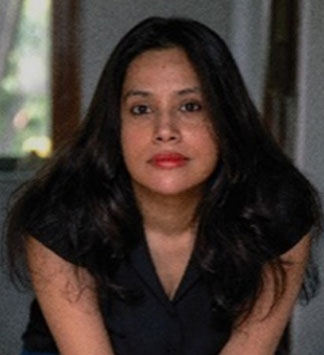 Shrayana Bhattacharya
Shrayana Bhattacharya trained in development economics at Delhi University and the Harvard Kennedy School. Since 2006, she has worked on research projects with the Institute of Social Studies Trust, SEWA and Centre for Policy Research on gender and labour. At present, she is a Senior Economist at the World Bank. Her first book of non-fiction Desperately Seeking Shah Rukh: India's Lonely Young Women and the Search for Intimacy and Independence was published by HarperCollins India in November 2021 and by Liberty Books in Pakistan in August 2022. Shrayana recently won the Atta Galatta BLF Book Prize for Best Non-Fiction for 2022. She has also won the Times of India JK Paper AutHer Prize for Best Non-Fiction Author for 2022 and the SKOCH Economic Forum Prize for literature.