Friday, April 16, 2021, 06:00pm - 07:00pm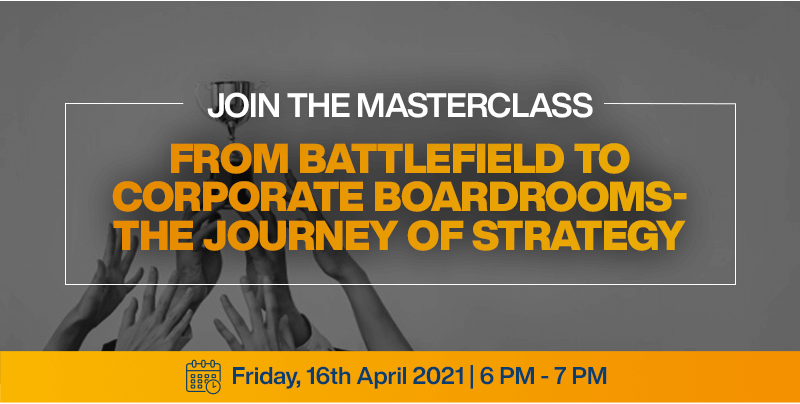 Prof. Niraj Mankad
Assistant Dean - Programs
FLAME University

What does business strategy have to do with battlefield? Where are the guns and the tanks, and the aircrafts? Who is the enemy? Can strategy formulation in corporate boardrooms be compared to those formed in the Military?
This session provides answers to some of these questions. Using narratives from military conflicts, Prof. Mankad outlines key tactics that businesses can adapt to compete, survive and thrive in an uncertain and volatile business environment.