Wednesday, January 06, 2021, 06:30pm - 07:30pm

Founders Talk - 04 | Idea vs. Opportunity: The startup starting point

Wednesday, 6th January, 2021 | 6:30 pm-7:30 pm IST

Dr. Rajkumar Phatate | Professor in Entrepreneurship & Strategy & Head-Centre for Entrepreneurship & Innovation at Mahindra University, Hyderabad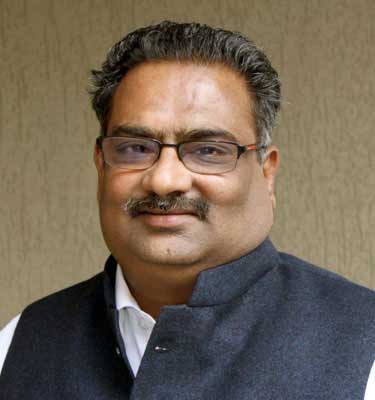 "There are good business ideas and bad business ideas. We've all had both! What separates good from bad depends on various factors. In this session you can use the frameworks to evaluate if your idea is a real business opportunity and how to capture the opportunity through quick but strong execution.
Have questions? Join us for this session and get them clarified."
REGISTER NOW
Speaker Profile
Prof.Rajkumar Phatate can be described as a passionate entrepreneurship trainer, educator and a lifelong learner. He has been working in the field of entrepreneurship development from last 35 years at both national and international level.
In last 35 years, he has conducted large number of training programmes for potential and existing entrepreneurs enabling start-ups and growth.  Considering his expertise in training, Government of India through EDII appointed him as a Technical Advisor to set up Vietnam India Entrepreneurship Development Centre (VIEDC) at Hanoi-Vietnam where he was stationed for three years.
Internationally he has conducted training programmes for entrepreneurs at Vietnam, Laos, Thailand, Combodia and China.
With a view to gain authenticity in his teachings, Prof. Phatate experienced entrepreneurship himself by starting and running a manufacturing enterprise named Rutuja Trimmings at Pune before exiting from it after running it for 10 years in 2007.
He has also presented more than half a dozen papers at various national and international conferences.
At present he is working with Mahindra University-Hyderabad as Professor in Entrepreneurship & Strategy and heads 'Centre for Entrepreneurship & Innovation' at the University.
He also serves as an Advisor to "Toe-Hold Artisans Collaborative (TAC)" which is a group enterprise of Kolhapuri footwear artisans and exports its' footwear to USA, Japan, Italy Korea etc.
Education: Bcom; MBA and PhD in Entrepreneurship.
Certified Entrepreneurship Teacher from NFTE New York, USA. Certified MarketPlace Business Simulation Instructor.