Saturday, October 03, 2020, 11:00am

TRUTHtalks series:
Justice B.N. Srikrishna, Scholar, Ployglot, Humanist, will be LIVE on Saturday, 3rd October at 11.00 AM IST as Somasekhar Sundaresan talks to him on the jurist india often turns to when the truth is hidden.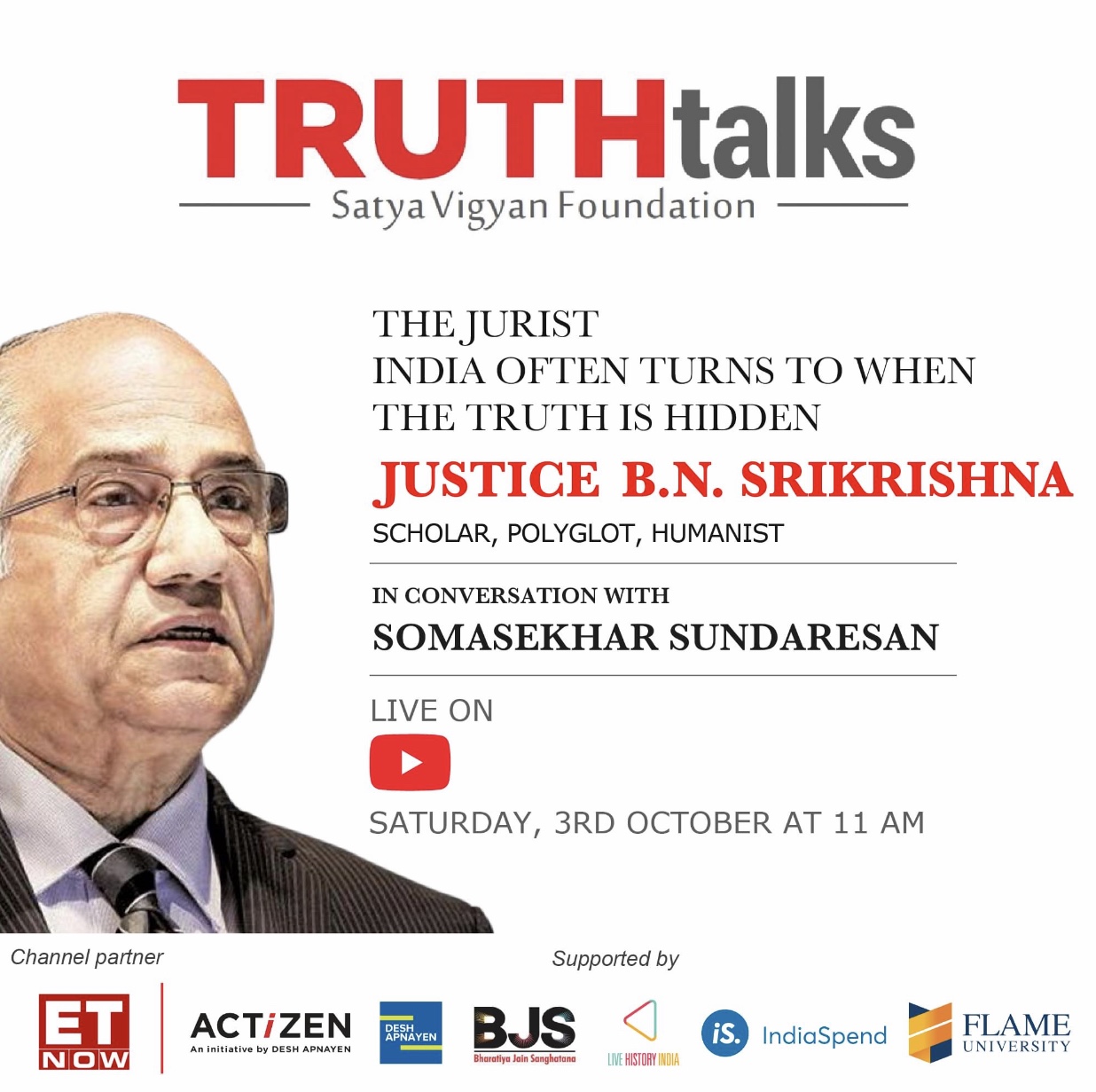 To register & know more visit https://truthtalks.in/
Come join us and benefit from the comfort of the immense gravity of TRUTH.