Wednesday, September 02, 2020, 05:00pm - 06:00pm

Founders Talk - 15 | The Way of Value SaaS

Wednesday, September 02, 2020 | 5pm to 6pm IST

Mr. Thiyagarajan Maruthavanan | Partner, Upekkha - Value SaaS Catalyst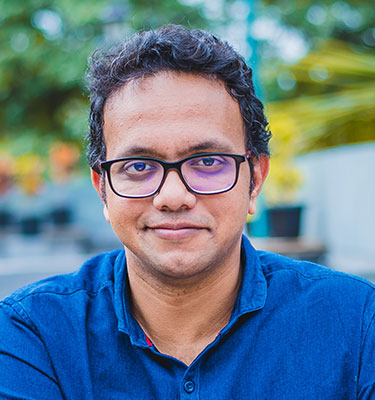 Value SaaS is the mindset of building software as a subscription business in a capital-efficient way from the get-go. Value SaaS is different from the Vanity Saas mindset which chases vanity metrics of business building and usually requires $5-6 of investment for creating $1 in revenue. 
Large amounts of early funding lock startups into directions where product-market-fit and go-to-market may not be aligned. This causes premature scaling of marketing and sales with high churn and low conversion. When the funding runs out, the startup is unable to survive. When founders fail to reach high scale vanity metrics due to the large amounts raised, they are often forced out of their companies. Founders dilute too much too fast. Financial outcomes for 80% of founders are near-zero due to dilution, deal provisioning, forced exit, forced M&A. Value SaaS startups avoid all these complexities by staying frugal while finding product-market-fit and build a strong go-to-market, to reach their mode of sustainable profitability. When raising capital they focus on return on invested capital and are less focused on just getting an exit.
In Value SaaS model, founders create highly valuable outcomes for all stakeholders - customers, employees, investors, and themselves because they are in control of their business. 
REGISTER NOW
Speaker Profile
An entrepreneur, product leader, and M&A strategist, Rajan is a SaaS Expert, who has worked closely with more than 100+ SaaS Founders. He was a Product Manager, Head of Product, and also Innovation Leader at Intuit, with expertise in putting together high-performance teams to build world-class products that win in existing markets and attack new markets. At Upekkha, the B2B SaaS Accelerator, he helps founders craft Value SaaS businesses that are capital efficient and generate strategic growth through M&A. Rajan recently authored the Value SaaS Basecamp Guide which was rated #1 by Amazon India in the Business Book category last year. He was also the founding board member of 'StartupBridge India', a startup think tank to increase cross border M&A. Rajan is an alumnus of IIIT-H and has a Bachelor's degree in Computer Science Engineering. He is tremendously passionate about working with founders building great products, and roots for those building global brands from India.